Facebook Marketplace Export
Automatically Export Properties To Facebook Marketplace
Using this add on your property stock will be automatically sent from your WordPress site to Facebook Marketplace.

Full Control Over Which Properties Are Sent
From within the settings area of the add on you'll have the option to select which properties appear on Facebook Marketplace; all properties, or only those belonging to a certain department or office.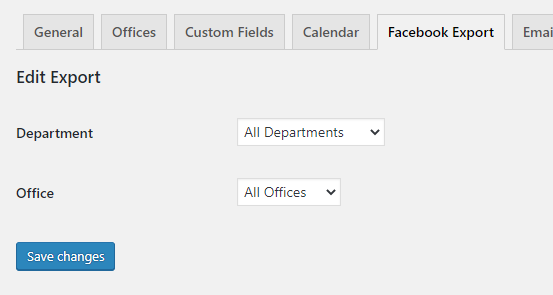 Please note that in order to send properties to Facebook Marketplace you'll need to get your business verified. The steps to do this can be found here.
If you're already verified you can create and manage your catalogues here.
You will need to email commerce-partnerships@fb.com to ask for Catalog enablement on Marketplace. You will need to specify that you are using Property Hive and send the following information in your e-mail;
– Business ID
– Page ID
– Catalog ID
– Website URL
– Website Privacy Policy URL