Calendar
Appraisals, Viewings, Appointments and Tasks
See everything that's going on across your agency with viewing, appraisals and general appointments shown in a diary view. If you're using the Tasks Add On, these will be shown too.
At a glance you can see the start times, duration, details of the event and who is attending.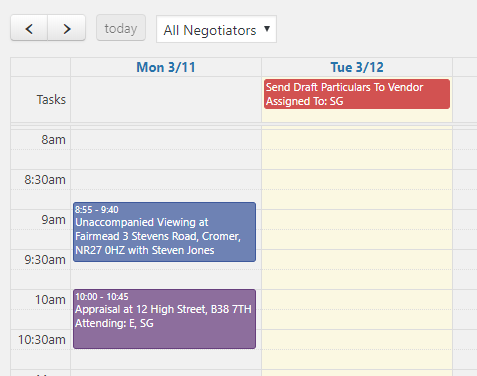 Things To Consider
– This does not include any exporting or importing of events to third party calendar applications such as Google Calendar or Outlook.