Locrating – Local Schools, Amenities, Sold Prices, Transport & More
No Setup Required
Once our Locrating add on is installed, buttons will instantly appear on your property details page allowing users to access an array of information about the schools, amenities, transport and more near to the property in question.
NOTE: This add on does require a Locrating subscription. From £21+vat/month for a single branch agency. Please contact support@locrating.com to obtain further information.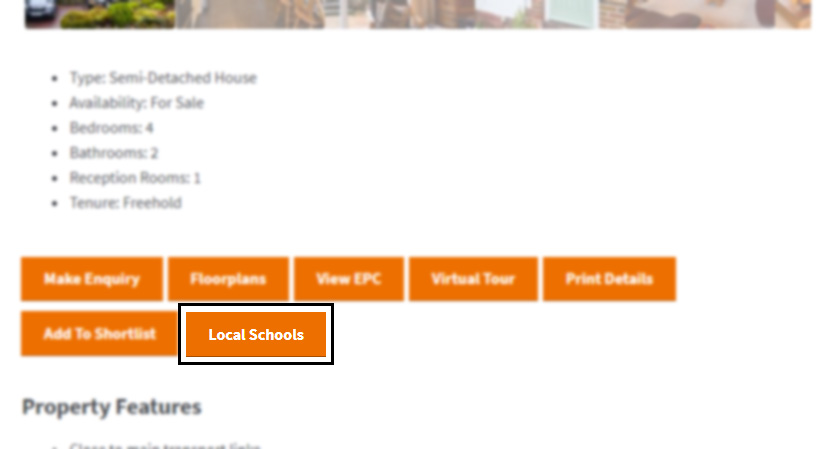 Catchment Areas, Ofsted Reports, League Tables, and More
Once the 'Local Schools' button is clicked, a fullscreen lightbox will pop up displaying everything you could need to know about the nearby schools.
The information is always being updated too to ensure the latest data is always presented to your users.