SMS Integration
Matching Properties Sent Straight To Your Applicants
When performing a property match on an applicant you can choose to send any matching properties instantly via SMS.
You'll have the option to customise the body of the text message prior to it being sent. The SMS sent to the applicant will then contain a URL linking back to your site which will display a mobile-friendly view of the properties you selected.

Viewing Confirmations Sent To Applicants and Owners
As well as sending viewing booking confirmations via email, with this add on enabled you'll also have the ability to send the confirmations via SMS.
It will show if a confirmation SMS has already been sent, as well as the ability to resend it should you need to.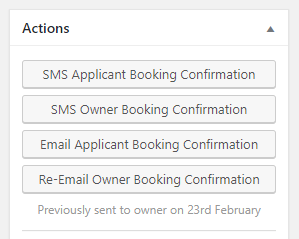 Control Over Functionality and SMS Contents
From within the settings area of the add on you'll have the ability to enter your Twilio API details, as well as choose which SMS features are enabled and edit the body of the SMS messages sent out.
You'll also have the option to send a test SMS message to yourself in order to ensure the details entered are valid.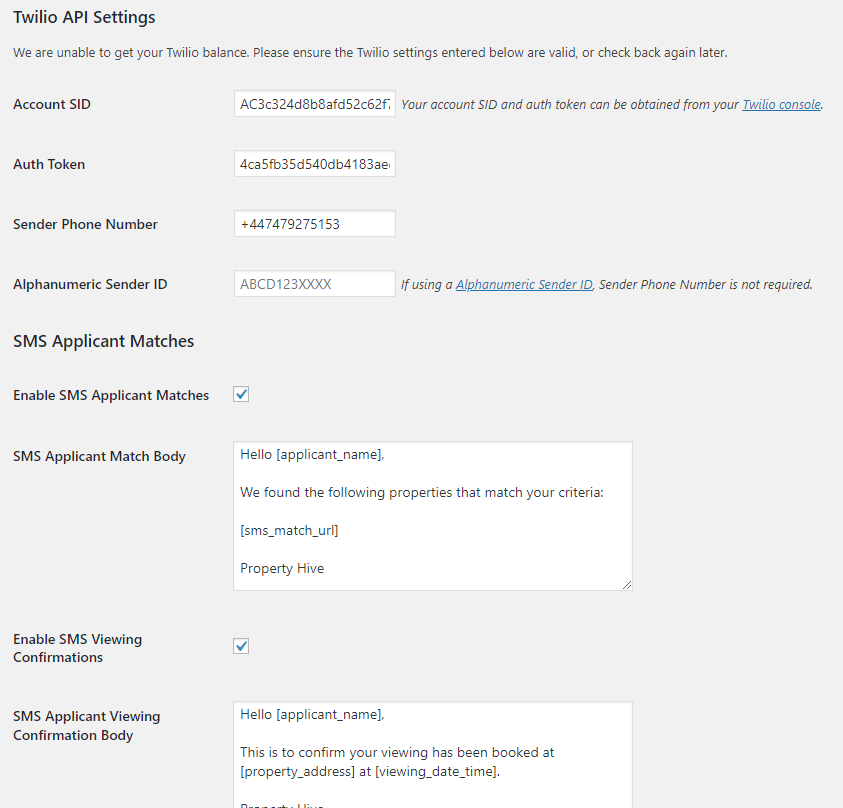 Things to consider...
– This add on requires a Twilio account. A trial period is available with Twilio should you wish to trial this feature.
– The Twilio API requires that TSL1.2 be enabled on your server. Trying to send SMS messages with an earlier version will result in SMS messages not being sent. Your hosting company should be able to tell you if your server meets these requirements.