Front End Property Submissions
Allow Users To Submit Properties Through Your Site
The easy-to-complete form can be added to any page or lightbox on your website. It comes pre-styled and is broken into 5 steps to make it simple to fill in by your users.
All information about the property can be entered, from the address to images and floorplans.
For the tech-savvy, fields can be modified using WordPress filters.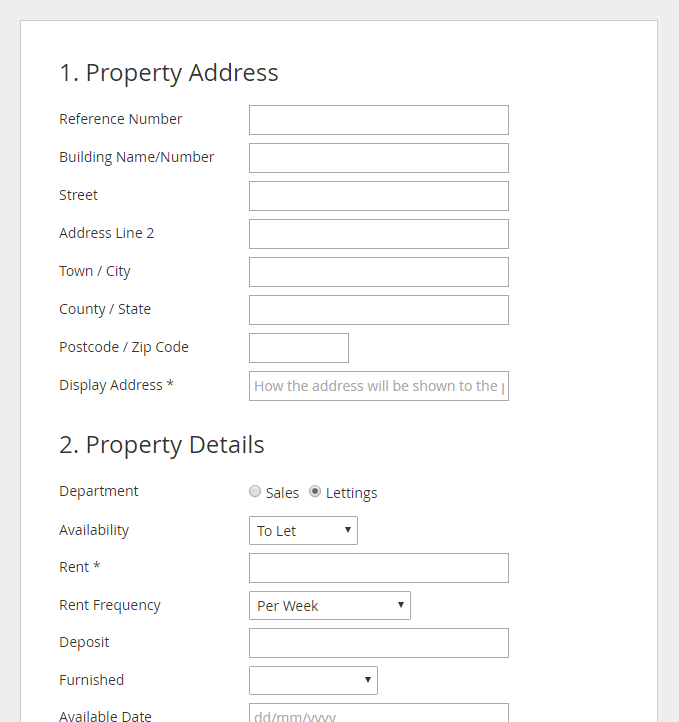 Things to consider before purchasing
– This add on does not handle any user login/registration functionality. If you require users to be logged in before submitting properties this functionality must be handled outside of Property Hive.
– The add on has no payment integration. There is currently no way through the add on to charge people for listing properties. We might look at adding this feature in the future.