Our BLM Export add-on allows you to automatically send your properties to property portals that support the BLM format such as Zoopla, OnTheMarket, Gumtree and many more

Send to multiple property portals
There is no limit on the number of portals that you can setup. Each one is treated individually and each can have their own options set. Want one to be active and another to be in 'Test' mode? Want to send one only once each day but another twice per day. This is all possible with this add-on.
Choose Which Properties Get Sent
Once activated, the different portals will display under the 'Marketing' section of a property. This means you can explicitly choose which properties go to which sites. The add on supports both UK and international properties.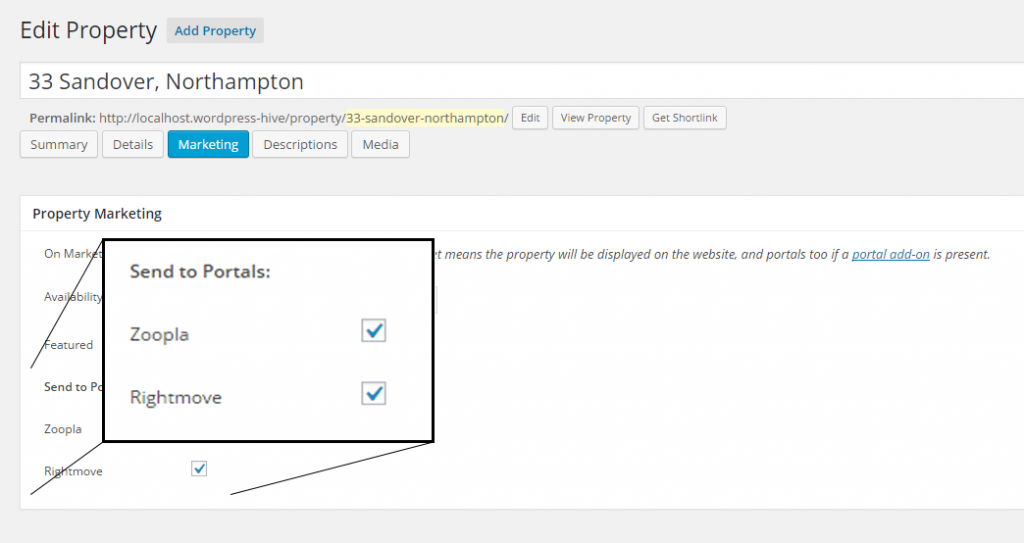 See What Our Users Have To Say ...
We required a plugin that would pull XML data from JUPIX to our website. We decided to choose Property Hive because of the strong reviews and customer feedback. The plugin is excellent and improving all the time! It did exactly what we wanted to achieve. From the very start of the project, Steve at Property Hive has been such a huge help. His response time to email queries is quick and he carefully explained each answer/solution to our questions. I will definitely use this plugin on future projects and I recommend you do the same!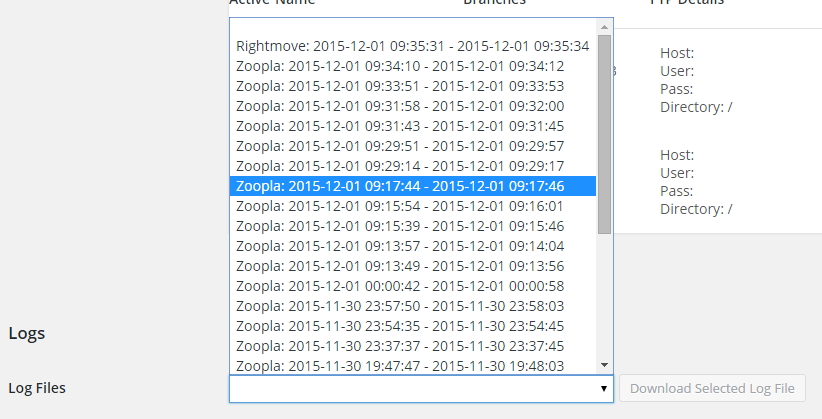 Everything logged
You can enable logging and keep a history of exactly what was sent, to who, and when. You'll also be able to see the start and finish time of each feed being ran, and whether an upload failed.
Things to consider before purchasing this add on
Please check with the property portals you wish to send your properties to that they support the BLM format. The majority do, including Zoopla, OnTheMarket, Gumtree and many more, however Rightmove for example, no longer support this. You should use our RTDF add on in this scenario.
Our BLM Export add-on allows you to automatically send your properties to property portals that support the BLM format such as Zoopla, OnTheMarket, Gumtree and many more