Rotate Property Photos
Increase Interest And Views In Your Properties
Rotating property photos can lead to more interest in properties. It can give properties a fresh feel, especially to users who have viewed the property in the past. It can also be good for Search Engine Optimisation as it means content is being changed on your website.
With this add on we take the hassle out of changing the photos by doing it on your behalf automatically at set intervals.
Configurable Settings
Once the plugin is activated you'll have the ability to change a few settings. You can choose whether to rotate all photos or a select few (this avoids getting a toilet as the primary photo), and the frequency that this the image rotation should occur.
Once setup you can sit back and let Property Hive manage the rotation of photos on your behalf.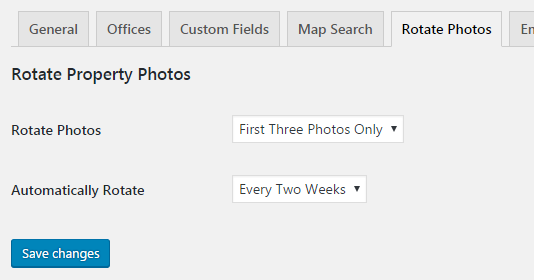 Things To Consider Before Purchasing This Add On
– Please note that this add on won't work if you're using our Property Import add on to import properties into Property Hive as the order of the photos would get overwritten each time an import runs.