Viewing Request
Renames the 'Make Enquiry' button to 'Book Viewing'

A simple renaming of the existing enquiry button will happen automatically making it clear to the user what the intention is when completing the form.
Adds 'Preferred Date' and 'Preferred Time' fields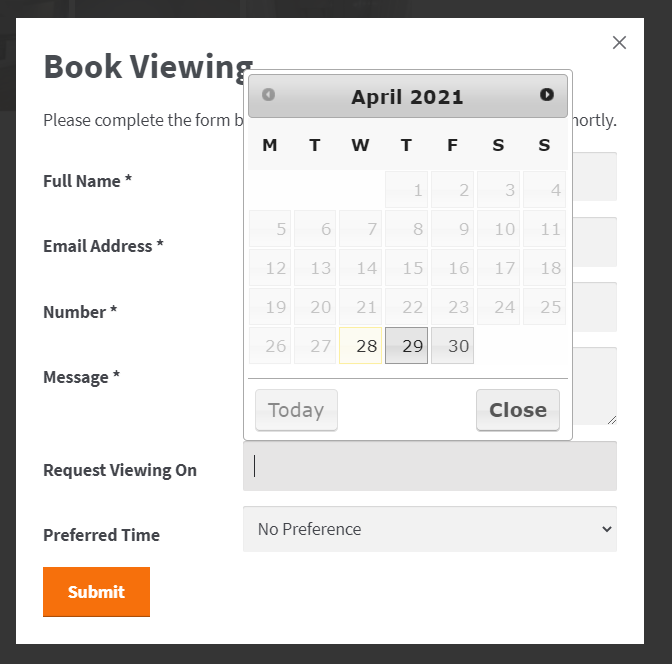 The existing fields (name, email address etc) will remain as is but we'll append two new fields to the form allowing the user to select a preferred date and time for their viewing.
The selected time slot will be included both in the email to the agent and in the Enquiries module within Property Hive for you to use when following up with the applicant direct.
Control over which days and times should be available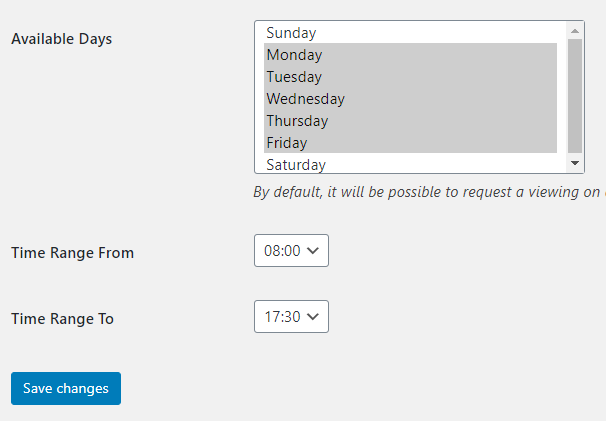 Within the settings area of the add on you can choose which days should appear, as well as the from and to time slots.