Add map view and draw-a-search functionality to your properties search results page giving users a different way to search for properties

Add Map View To Your Users Property Results
After activating the add on your users will be presented with the ability to view results in the original list view, as well as the ability to view properties matching their criteria on a map.
Draw-A-Search
Let users choose the exact area and streets they want to search in by drawing a polygon straight onto the map. Once drawn, they can view the results on the map or in a list, and also edit the existing area. This feature can be turned on or off via the settings.
Note: Requires MySQL version 5.6.1 or newer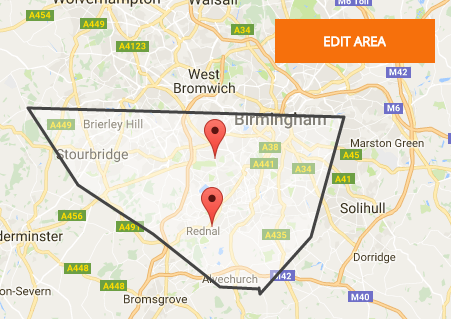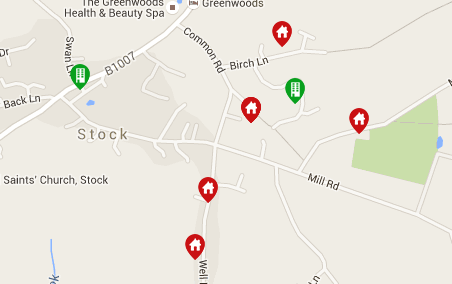 Customisable Icons
Use the standard Google marker icon, upload your own, or maybe even have a different marker icon per property type. All icons can be uploaded through WordPress.
See What Our Users Have To Say ...
We used Property Hive on a site recently and so pleased with our choice to use it over similar plugins. The main reason for choosing it was because it was UK based and the add ons available enabled us to do things like send properties to Rightmove, that no other plugin does (that we could see anyway). As other reviews have said, the support was just fab, add ons impressive and it seems to be getting improved on a daily basis. Thanks guys! Definitely be using it on our next property site.
Style The Map To Match Your Branding
It's easy to make the map match the rest of your site by changing the colours and styles. There are thousands of map styles available over at Snazzy Maps so simply find one you like and copy and paste the code into the add on's settings. The possibilities are endless.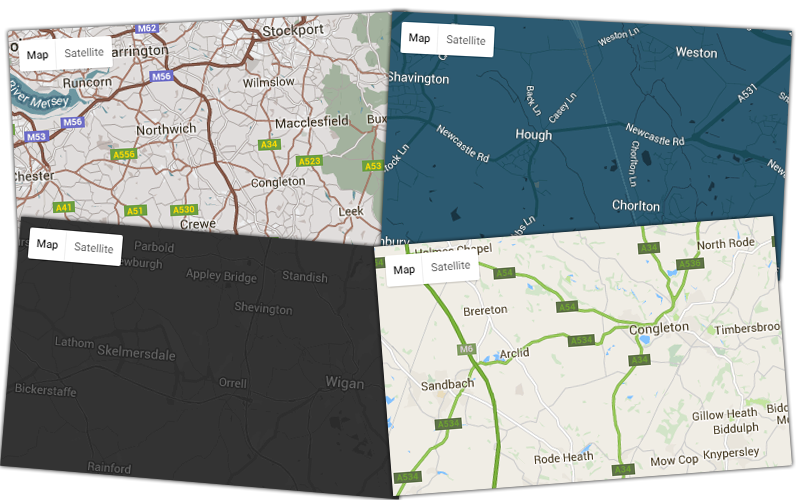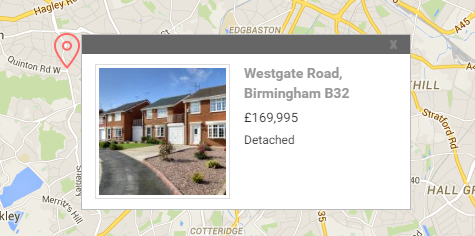 Customisable Popup Windows
Clicking a map marker will present the user with more information about the property and the ability to click through for more information. The styling of the popup can easily be overwritten using your own CSS to set colours, sizes and more.
Configuring The Add On
Once activated, you'll have the ability in WordPress to configure all of the options. From setting icons, to entering a style and more.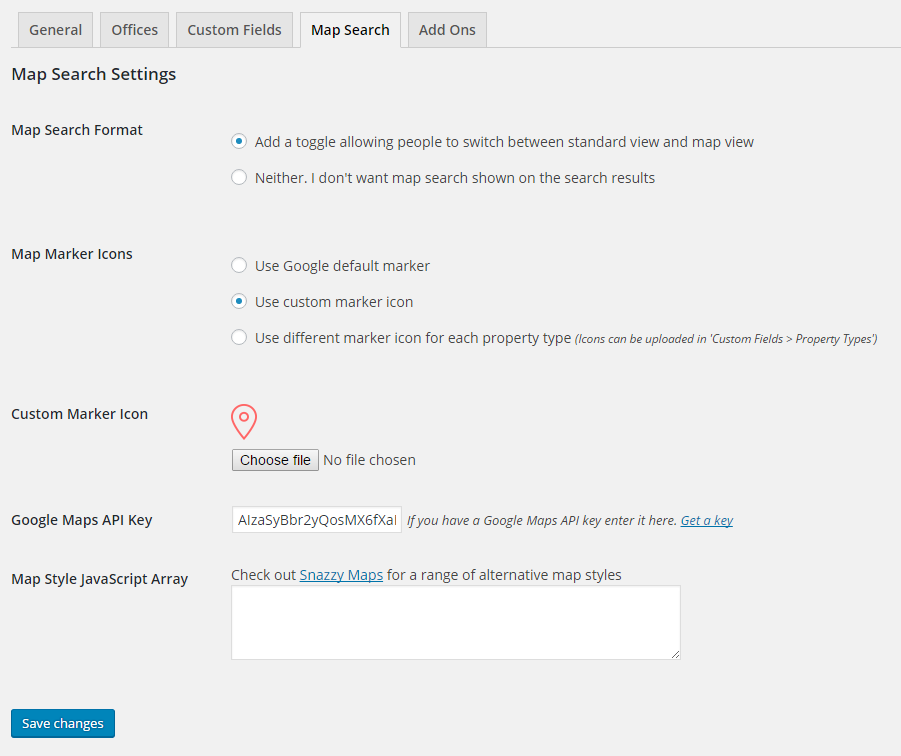 Add map view and draw-a-search functionality to your properties search results page giving users a different way to search for properties