Quickly and easily add a mortgage calculator to your WordPress website using the [mortgage_calculator] shortcode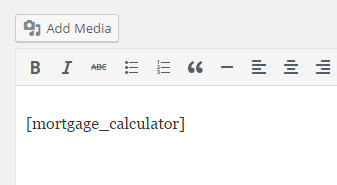 Easy To Add Using Shortcode
You can add a mortgage calculator to your estate agency website in just a few seconds. Simply add the [mortgage_calculator] shortcode to WordPress where you want it to be located.
Styled Mortgage Calculator On Your Website
The mortgage calculator form comes styled out-of-the-box so there's no coding or technical knowledge required. However, for the more tech-savvy amongst you, making amendments to how it looks will take minutes.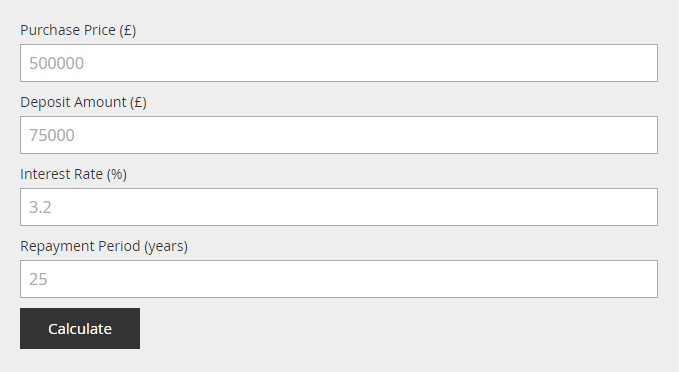 See What Our Users Have To Say ...
I have used other property systems over the past couple of years and the experience with those (and their support) has been hugely disappointing so to finally find a plugin that works really well and support that is second to none is a big relief. I will definitely use PropertyHive again for other projects in the future and highly recommend it for anyone building a property site.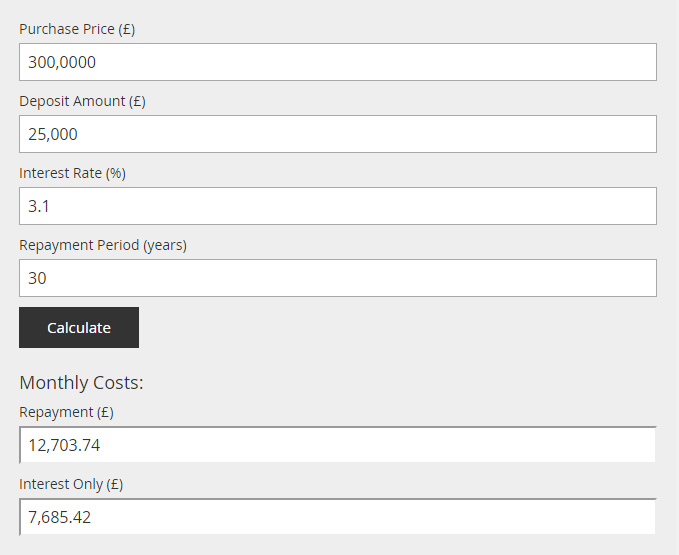 Allow Users To Calculate Their Monthly Repayments
Once added to your WordPress website, your users can then enter the purchase details and will instantly be shown their monthly mortgage repayment information.
Quickly and easily add a mortgage calculator to your WordPress website using the [mortgage_calculator] shortcode