Quickly and easily add a mortgage calculator to your WordPress website using the [mortgage_calculator] shortcode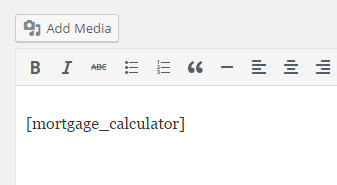 Easy To Add Using Shortcode
You can add a mortgage calculator to your estate agency website in just a few seconds. Simply add the [mortgage_calculator] shortcode to WordPress where you want it to be located.
Styled Mortgage Calculator On Your Website
The mortgage calculator form comes styled out-of-the-box so there's no coding or technical knowledge required. However, for the more tech-savvy amongst you, making amendments to how it looks will take minutes.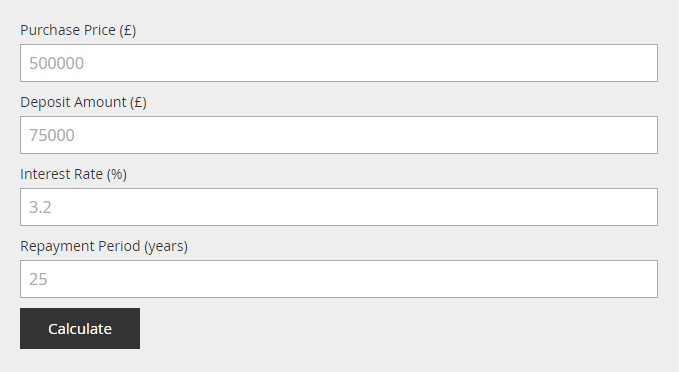 See What Our Users Have To Say ...
I've never before felt the need to leave feedback, but this developer offers an outstanding level of support. The plugin works brilliantly, but I felt it was lacking a small feature. My email was not only answered quickly and professionally, but a full, working solution was also provided to my non-standard need. Sheer brilliance – thanks to Steve and the team.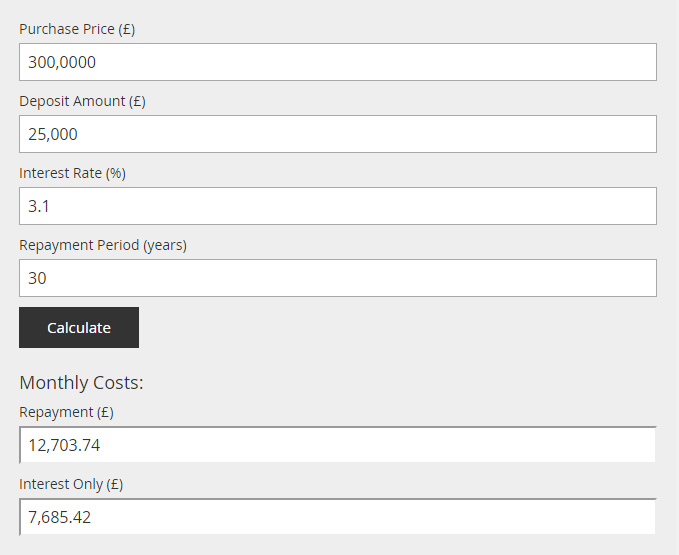 Allow Users To Calculate Their Monthly Repayments
Once added to your WordPress website, your users can then enter the purchase details and will instantly be shown their monthly mortgage repayment information.
Quickly and easily add a mortgage calculator to your WordPress website using the [mortgage_calculator] shortcode