Property Shortlist
Display Shortlisted Properties
With the addition of a single shortcode [shortlisted_properties] you can display the users shortlisted properties allowing them to view their selections all in one place.
Alternatively you can utilise your main search results page by appending the search URL with '?shortlisted=1' to maintain the same layout and functionality.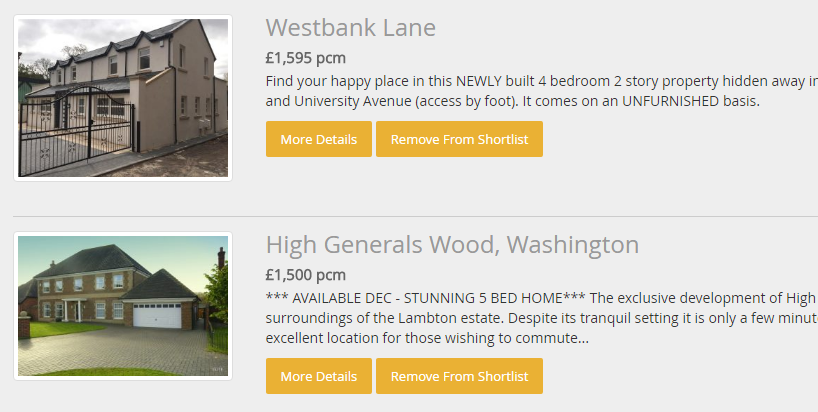 This add on doesn't require users to login or register. It saves shortlisted properties to a cookie that expires after 7 days.
If you do offer login functionality on your site, saved properties will be saved to the users account instead.
If using a caching plugin you'll want to exclude property pages and the shortlist page from the list of cached pages. Otherwise there's a risk that users will see each others shortlisted properties.