Kyero Export
Automatically send overseas properties to the international property portal Kyero, or other portals that accept the Kyero XML format.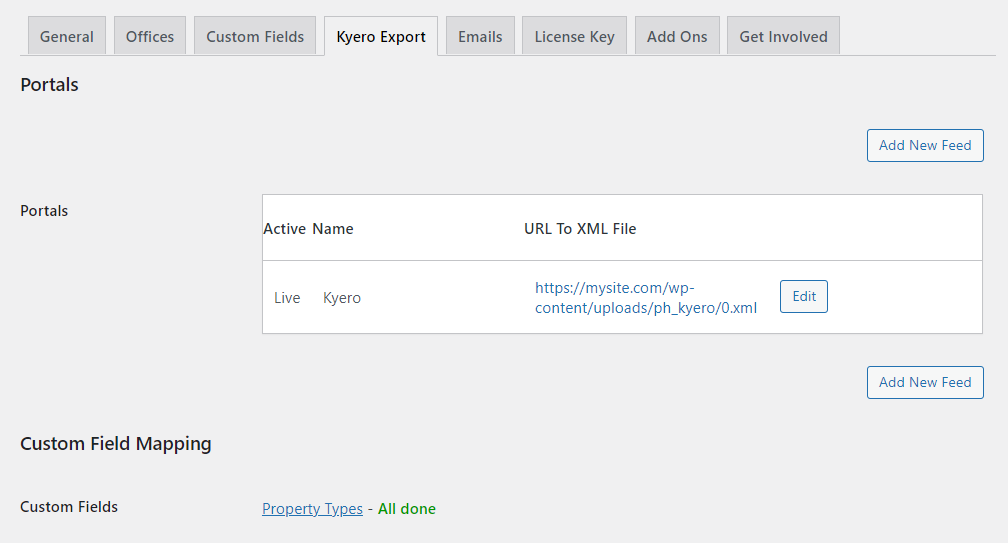 You'll be presented with a URL to the XML file that you can forward onto the portal in question where they can obtain the property data from. It couldn't be easier to setup.
You can specify on a per-property basis which properties should be included in the data feed.