Create properties and contacts quicker and with more accuracy with our postcode lookup add on. Integrates with Postcode Anywhere, getAddress(), Ideal Postcodes and Google Geocoding
Price: £14.99 GBP (one-off)
Purchase Add On
Single site license
30 day money back guarantee
Lifetime updates with a valid
license key
(sold separately)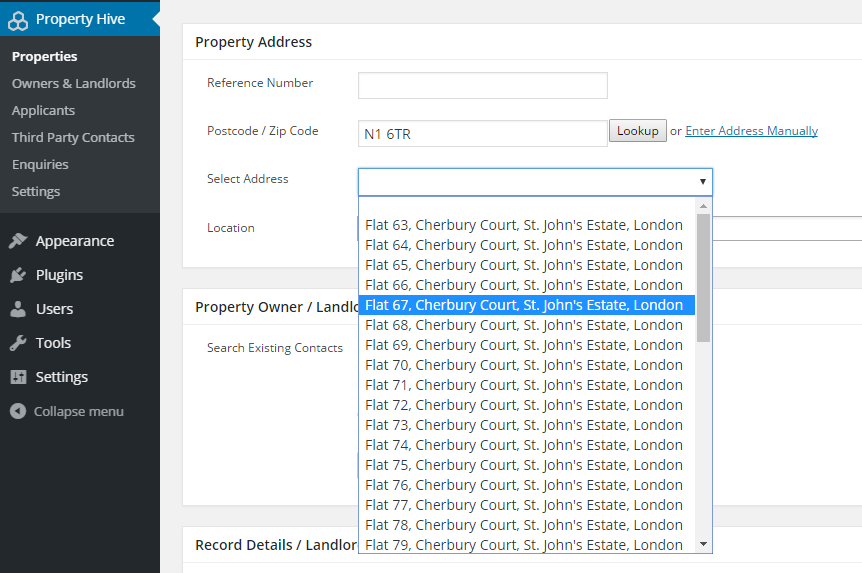 Enter Addresses Quickly and Accurately
The Postcode Lookup add on makes it quicker and easier to add properties and contacts by performing presenting you with a list of addresses that fall under the entered postcode.
This also ensures higher accuracy and more consistency by reducing the chance of spelling mistakes.
Integration With Multiple Services
The add on integrates with third parties to provide the data. We've integrated with three of the leading services; Postcode Anywhere, getAddress() and Ideal Postcodes. We also support Google Geocoding which is a free service.
Simply select the service that best suits your needs, enter your API key that they provide and instantly start performing address lookups.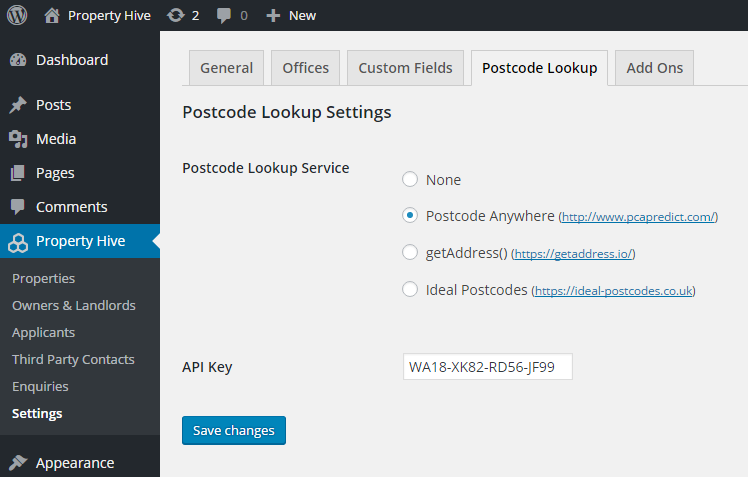 See What Our Users Have To Say ...
I have used other property systems over the past couple of years and the experience with those (and their support) has been hugely disappointing so to finally find a plugin that works really well and support that is second to none is a big relief. I will definitely use PropertyHive again for other projects in the future and highly recommend it for anyone building a property site.

Create properties and contacts quicker and with more accuracy with our postcode lookup add on. Integrates with Postcode Anywhere, getAddress(), Ideal Postcodes and Google Geocoding
Price: £14.99 GBP (one-off)
Purchase Add On
Single site license
30 day money back guarantee
Lifetime updates with a valid
license key
(sold separately)