Create properties quicker and with more accuracy with our postcode lookup add on. Integrates with Postcode Anywhere, getAddress() and Ideal Postcodes
Price: £14.99 GBP (one-off)
Purchase Add On
Single site license
30 day money back guarantee
Lifetime updates with a valid
license key
(sold separately)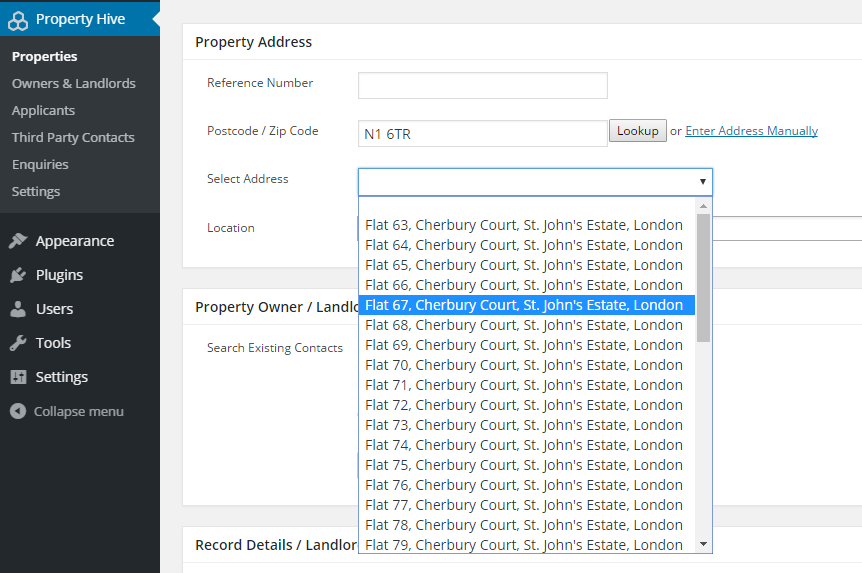 Enter Addresses Quickly and Accurately
The Postcode Lookup add on makes it quicker and easier to add properties by performing presenting you with a list of addresses that fall under the entered postcode.
This also ensures higher accuracy and more consistency by reducing the chance of spelling mistakes.
Integration With Multiple Services
The add on integrates with third parties to provide the data. We've integrated with three of the leading services; Postcode Anywhere, getAddress() and Ideal Postcodes.
Simply select the service that best suits your needs, enter your API key that they provide and instantly start performing address lookups.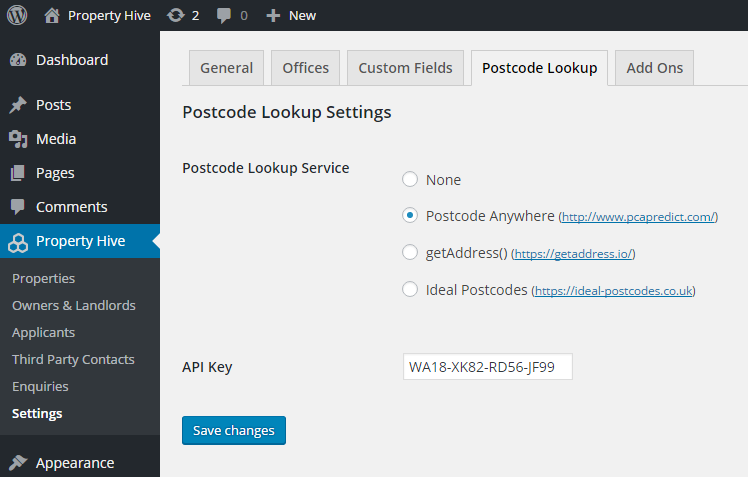 See What Our Users Have To Say ...
What a fantastic service you supply - 5 Stars Many thanks for all your help you gave me developing one of our client's property sites. No phone calls, no fuss, just got on and carried out our instructions. I would not hesitate to recommend you to my colleagues. I look forward to working with you very soon.
Create properties quicker and with more accuracy with our postcode lookup add on. Integrates with Postcode Anywhere, getAddress() and Ideal Postcodes
Price: £14.99 GBP (one-off)
Purchase Add On
Single site license
30 day money back guarantee
Lifetime updates with a valid
license key
(sold separately)