Monthly Roundup: May 2020
2nd June 2020
---
May has been an exceptionally exciting month for us here at Property Hive. After some careful planning and development we finally released the first stage of support for Elementor as part of the core Property Hive plugin alongside many other exciting releases. 
Don't forget to keep your plugins up to date if you have a license key to benefit from all the exciting new features in this post. If you don't yet have a license key, you can purchase one here.
Elementor Support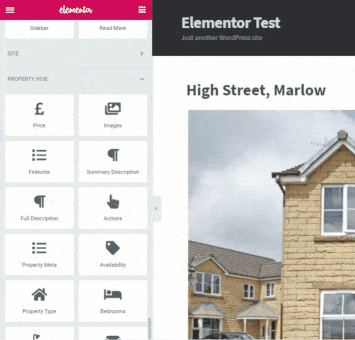 We unveiled one of our most exciting developments to date this month. The first version of Elementor support allows you to build the property details page and after such amazing feedback received from our clients, we've already started planning the next phase of this project and will be sharing more details of this over the next few weeks.
Read more about Elementor support here.

Developer License Keys For Unlimited Sites

Alongside our single site license, you now have the option to purchase a developer license key which covers you for unlimited sites to make it more cost effective for customers who are using Property Hive across multiple sites.
Plugin Updates
Property Hive 1.4.58 and 1.4.59 Released
We've had two major updates to our core plugin this month including the following:
Adding labels to virtual tours to assist agents in implementing virtual viewings to their website.
Virtual tour videos on Youtube and Vimeo now open in a lightbox by default on the property details page.
Department specific availabilities, allowing users to choose which department each status is applicable to.
Added new setting to 'General->Miscellaneous' allowing you to change how commercial propertied are displayed in results in terms of whether units are returned or not
Take a look at the full list of features for each release below:
1.4.58
1.4.59
Property Import Add On
Our popular Property Import Add On has undergone lots of updates this month, most notably:

Support for Rex Software

Improved availability mapping

Intelligent CSV imports

More control over how units are imported from Arthur
Read about the latest updates to the Property Import add on here. 
Template Assistant Update
The 'Additional Fields' feature allows you to add custom fields to Property Hive records to store additional information that you can't otherwise record using the default fields available.
Being such a key feature for those agents that want the flexibility to make Property Hive work for them, we've introduced the following improvements:
Add additional fields that impact which properties are matched to applicants

Drag and drop fields to reorder them

Specify whether additional fields should appear in user registration forms
Read more about our template assistant updates here.
Download Template Assistant For Free
Calendar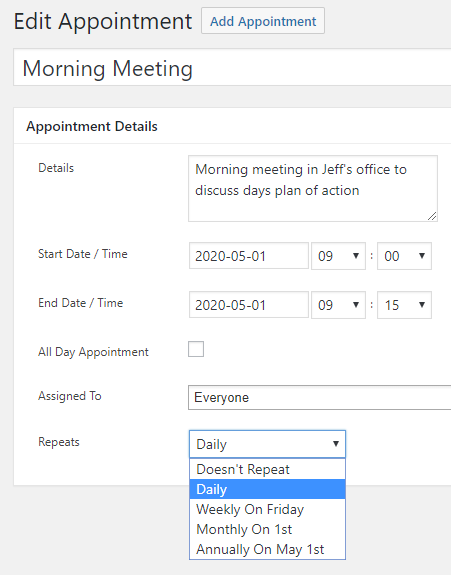 We released version 1.0.8 of the calendar add on which introduced recurring appointments. When entering a general appointment, you'll now have the ability to se the recurrence as daily, weekly, monthly or yearly. You can read more about recurring appointments here.
We also added a timeline view which shows events broken down by staff member. Read more here.

Buy Calendar Add On
New Add Ons
As well as all of the updates above, our development team have been working hard to release some awesome new add ons.
Free EPC Graph Generator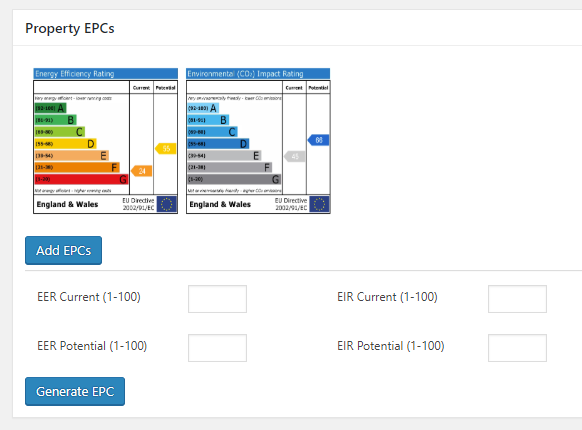 This free add on allows you to generate your own EPC graphs to display on your website.

Read more about the new add on here.
Download EPC Graph Generator Add On
Email Schedule
Our new add on, Email Schedule, will compile all of your upcoming events for the day and send it automatically via email so you can see at a glance what you've got coming up. Read about the new add on here.
What's Coming Up
As we head into June, we have a whole host of things our development team will be working on including:
The next phase of Elementor support
Outlook calendar integration
Agent OS API support
Feed to Preloved
To keep up to date with the latest updates, newest add ons and exciting developments delivered straight to your e-mail inbox, sign up to our mailing list below.