Timeline View Added To Our Calendar Add On
21st May 2020
---
Following on from our recent Calendar Add On update where we introduced recurring appointments, we've followed this up with another key feature by introducing a new way of viewing your agency's calendar in WordPress.
Our new 'Timeline' view shows events in the calendar broken down by staff member, so you can see at a glance what each user has on for a certain date.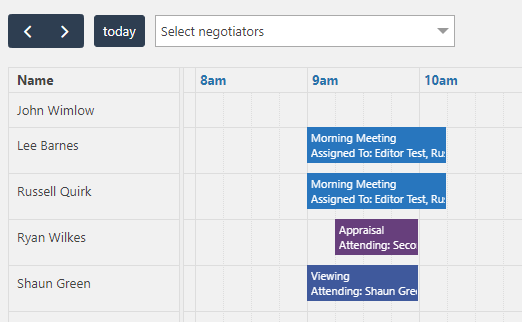 As with other views, you'll be able to drag and drop, and resize events, to modify their time and duration on the fly.
Being a key part of any estate agency software CRM we're aware of how important a calendar is in the day-to-day running of an office. As a result, expect more updates to this add on soon.
Click below to access and download our Calendar add on: