Following the release of our Calendar add on back in March of this year, it's just undergone it's first set of updates. In this post we'll look at the functionality added in this latest version to benefit your estate agency.
Add General Appointments
You'll now have the ability to add and manage general appointments. These might be things like office meetings, staff holidays and other general engagements.
To create an appointment you can simply select the date and time from the calendar and select 'Add General Appointment' from the popup: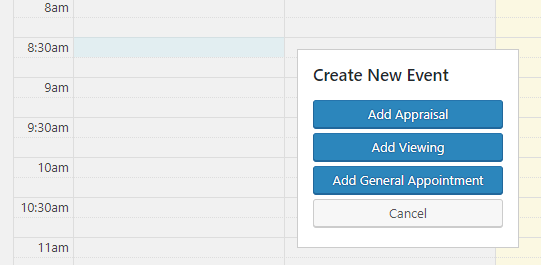 From there you can add further information about the appointment including date and times, and which staff members this applies to: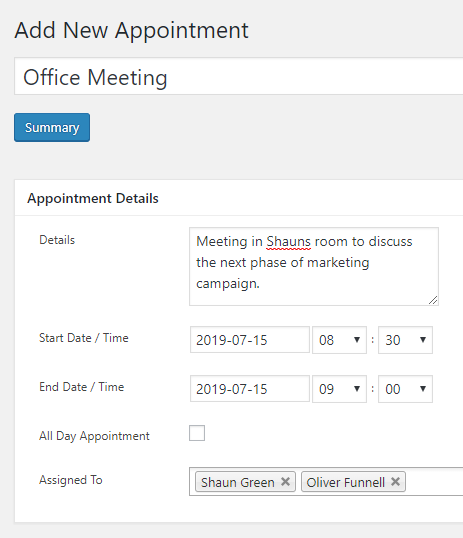 And More…
The following has also been completed as part of the latest version of the Calendar add on:
– Updated column header format of week view to be non-US format
– Order negotiators alphabetically in dropdown
– Corrected issue with calendar not loading when White Label add on is installed
– Improved debugging on load, resize and drag events
– Added more friendly initial loading message
– Updated FullCalendar JS plugin from 4.0.0-beta to 4.2.0
This add on has so much more scope to be extended further and we can't wait to bring you more releases in the future. If you're interested in using our calendar add on on your estate agency WordPress backend to manage your events simply visit the link below: