Monthly Roundup: February 2020
1st March 2020
---
New Add On, More Than One Update Per Week, And Improved Features For February.
February has been a month filled with updates and behind the scenes development at Property Hive HQ, with more updates than we've eaten pancakes.
Don't forget to update your Property Hive plugins if you have a license key to receive all the updates mentioned below. If you don't have a license key, you can purchase one here.
Multi select search Forms
Within our free core plugin, you can have as many search forms as you need for your website. We've updated those search forms to include multi select. This feature enables users to make more than one selection per search box, broadening their search criteria.
In conjunction to this, we've updated the free Template Assistant add on so all you have to do is tick the 'multi select' option when customising search forms to enable this new, greatly anticipated feature.
Calendar Add On Update
This month, we've added a settings area to customise your calendar. The two options available are:
Week starts on – Choose how your calendar is formatted and whether week beginning is Monday or Sunday, for example.
Name output format – Choose the format of the names output on the calendar when showing who is attending an event. You can decide if you want the calendar to show initials, first name only, full name, and more.
We've also improved the negotiator filter so you can see one or more negotiator calendars at the same time with more ease than before.
WpResidence Data Bridge Add On
We've added our second data bridge to link properties in Property Hive to the popular WpResidence WordPress theme. This allows you to still use all the features and add ons of Property Hive whilst running WpResidence on the front end.
Property Import Add On Update
Our most popular add on has had three updates this month, some of which can be seen down below. Consistent updates such as these is another reason why open source software is the best option for complex needs such as software for estate agents, due to the ever evolving nature of the property industry.
Logged Vebra data in database to add debugging. We are going to roll this out to all third party software providers, and will make it accessible through the front end.
Fixed locations not being imported correctly when uploading a CSV file.
Agency Pilot Improvements.
*** Property Hive add ons are a one time purchase per website, designed to save estate agents money.
You will need to be a Licence key holder to access updates and our support suite. Our Licence Key is £49.99 for 12 months, working out at just 13 pence per day. ***
Recently Launched Sites
Cotters of Northampton have recently launched their website.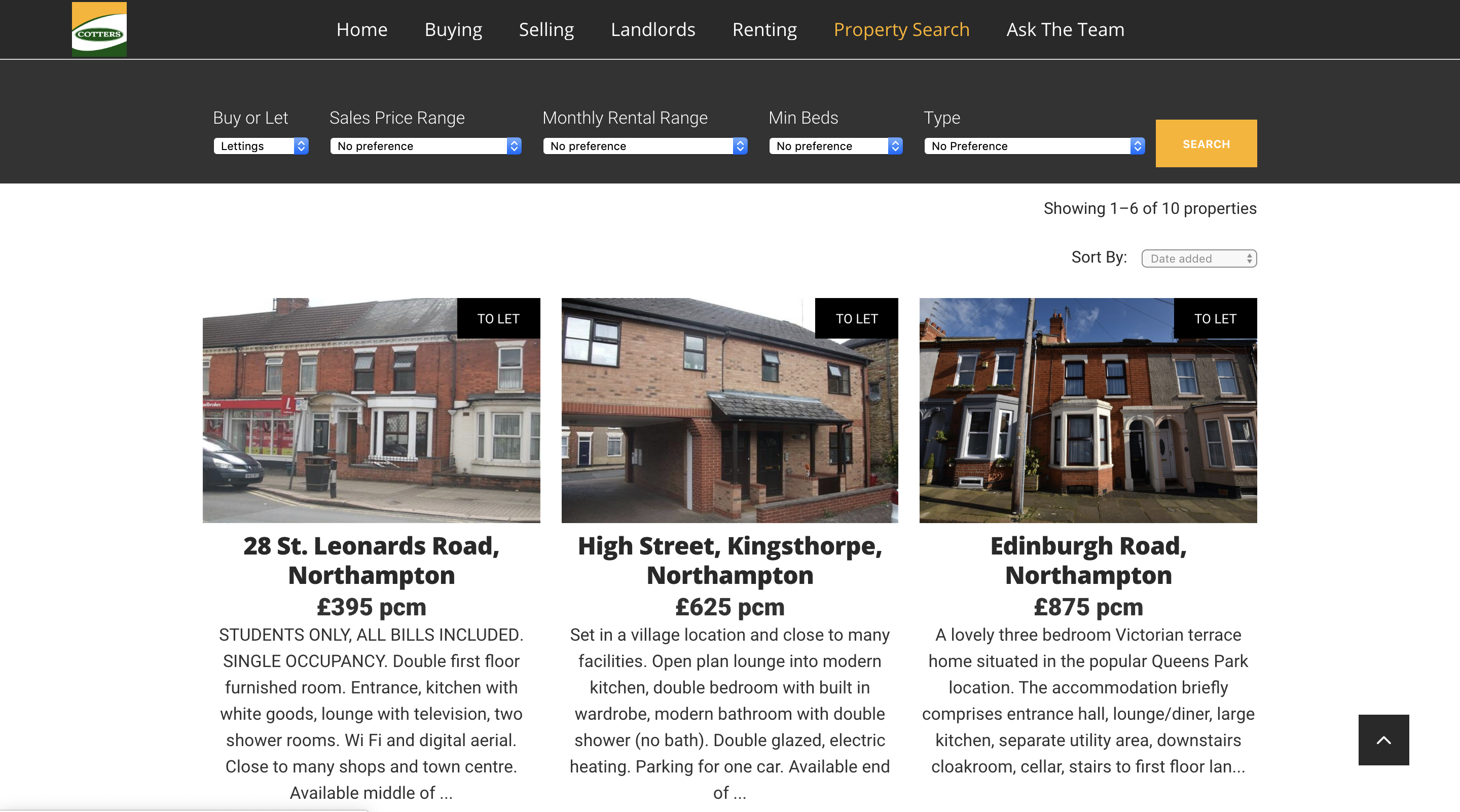 KT Residential of Surbiton.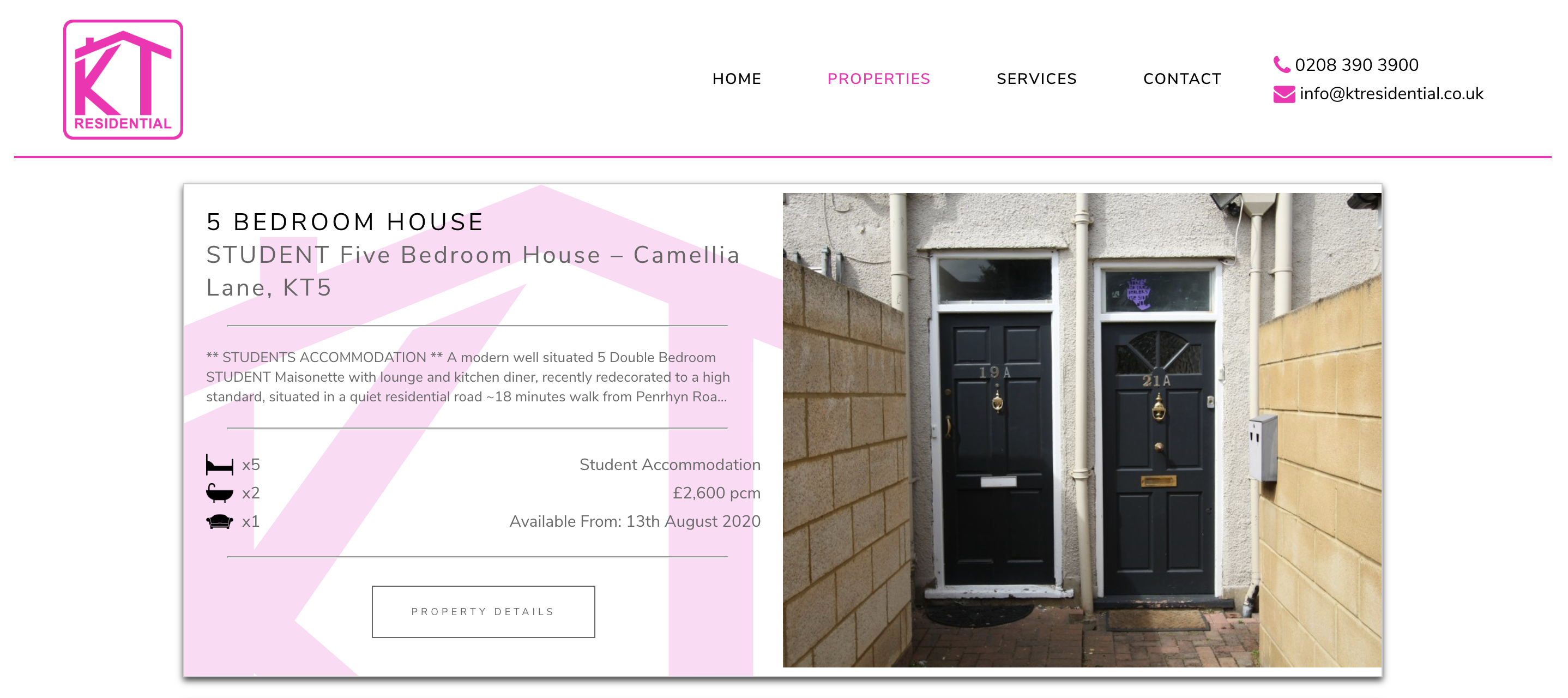 Last but by no means least, Dack Property Management of Portsmouth.