Version 1.4.58 Released – Virtual Tours Labels, Department-Specific Statuses and More
13th May 2020
---
If you follow our feature roadmap you might've noticed there's been a hive of activity recently to both the core Property Hive plugin and our add ons.
Our latest core plugin release, version 1.4.58, is available to download now and contains the following updates:
Add Labels To Virtual Tours
With the recent COVID-19 situation we've seen a huge shift towards agents performing virtual viewings and storing the video URL in Property Hive. As a result, agents need the ability to remove the default 'Virtual Tour' label given to videos entered and customise it accordingly.
As a result, you can now customise the label shown against virtual tour: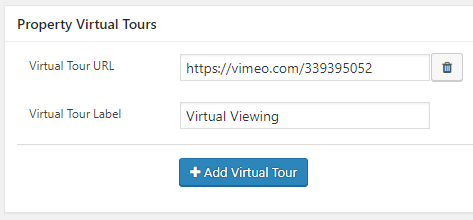 This will then be reflected accordingly on the property details page of your website:

Department Specific Availabilities
When managing the statuses shown in Property Hive, we've added the ability to choose which departments each status is applicable to. When installing Property Hive for the first time these departments will be set by default. For existing users each status will be applied to all departments so it works as it does previously.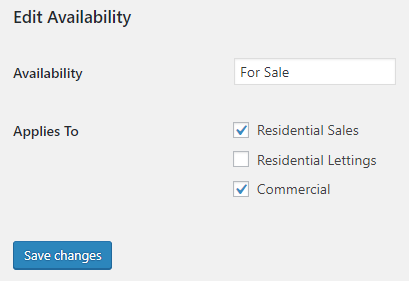 So what areas of Property Hive does this effect?
The following areas of Property Hive will inherit this setting and show the availabilities based on department:
– The 'Availability' dropdown under the 'Marketing' tab of a property record: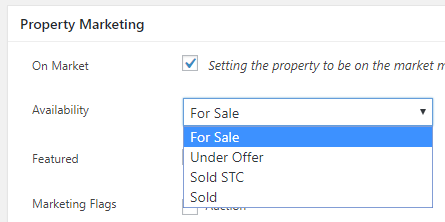 – The dropdown included in search forms should you allow users to filter by status: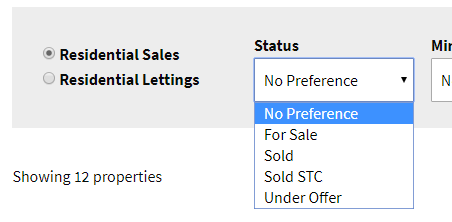 – The availability mapping when setting up a new import using our Property Import add on: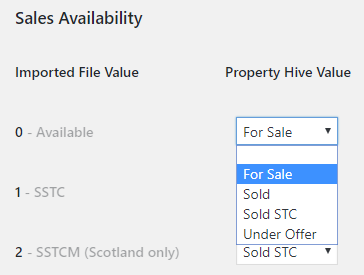 And More…
* Ensured full address is shown in enquiry body to agent instead of display address
* Ensured contact type is set accordingly based on which list you come from when adding new contact
* Fixed typo in text domain: properthive
* Fixed typo in enquiry form success message: succesfully
* Fixed typo in settings: atttached
* Updated license key links to new subscription product URL
* Declared compatibility for WordPress 5.4.1
The next version of Property Hive is also due in a couple of days with even more improvements so watch this space.