The beginning of a new year is always a good time to set some new goals and think about plans for the year ahead. Here at Property Hive we've been looking at what we want to bring to you in 2020. The past year has been really productive with tons of new features and functionality, and we hope to continue this into the new year.
Let's take a look at what you can expect in 2020:
Awards
We are incredibly proud of our product and feel we are contributing towards change in the estate agency software industry by offering free open-source software. As a result we'll be applying and pushing ourselves out to as many awards as possible.
My personal aim as founder of Property Hive is to win The Negotiator awards this year. We were shortlisted before in 2017, and we've had lots of our clients win awards in various categories. I feel we're at a stage now where we can really make a difference and will be making this my personal number one aim for next year.
Data Migration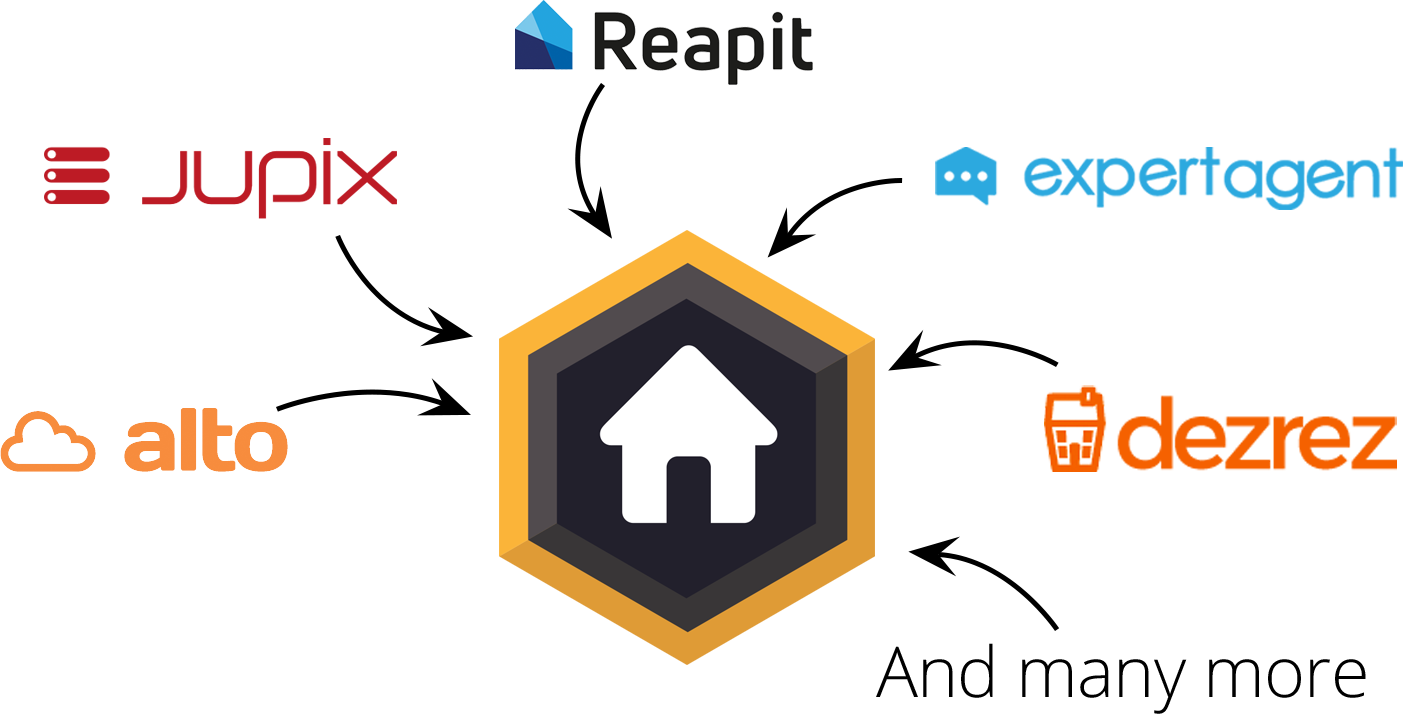 In 2020, Property Hive is going to make it easier than ever for people to switch years worth of precious data over to us from their old software provider with an improved data migration system. This has been ready for a few months now but we've been trialling it with a few agents before making it official.
We'll be announcing this in more detail over the next few weeks but in summary, you'll be able to migrate your data from your existing software provider. We can do this for you, and there's even the ability for the tech-savvy amongst you out there to do this yourself.
Expected in: January 2020
Property Hive Developer Directory

We'll be launching a new section on our website called the Developer Directory. In this directory we'll be listing third party web agencies that have built estate agency websites using Property Hive in the past, and are familiar with how to perform customisation.
When an agent is looking for a new property website, or amendments to be made to their existing Property Hive website, they then have a reliable source of developers that can make the changes required.
Expected in: January 2020
Easier Templates and Layout management
We'll be looking to make it easier to customise your website's layout when it comes 'out of the box' and looking to further reduce the level of coding knowledge required to make any amendments. We'll likely do this by further extending our free Template Assistant Add On and allowing you as much control over layouts etc through the WordPress UI.
Expected in: Quarter 2, 2020
Tenancies and Property Management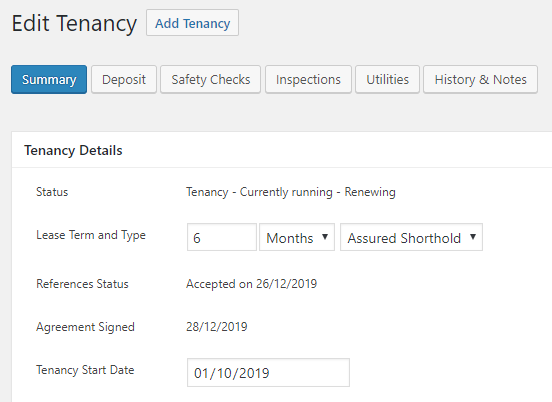 On the sales side of things you can already record offers and sales, however lettings is a little behind. We're looking to change that by first adding support for recording tenancies and property management.
You'll be able to track a tenancy from application right through to move out. You'll be able to track tenants, key dates, safety checks, inspections, utilities and much more.
We've already been working hard on this new functionality for the past few weeks and can confirm it's nearing completion.
Note that this doesn't include any accounting or financial functionality. This will follow in the months and years following this initial release.
Expected in: Quarter 1, 2020
Chain Management:
Manage the details of everyone involved in the sales process from clients, to other agents, to solicitors, checking everyone is on track for dates, deadlines and tasks, making it easier than ever to keep the sales process plain sailing.
Expected in: Quarter 2, 2020
Document Generation

With the advanced functionality we now offer, and that we have coming soon, being able to generate documents through Property Hive is becoming ever more important. With a new add on we're releasing you'll be able to generate documents at the click of a button. Templates will be customisable and all information will be merged into the letters automatically. You can read more about how it will work and the features it will include here.
This add on has been in progress for a long time and we're just putting the finishing touches to it.
Expected in: Quarter 1, 2020
More Reports
Next year we will be looking to release a whole host of new reports that are more financial and performance based, for example; Sales pipeline reports, conversion rate reports, and reports showing which staff members are performing the best/worst.
Expected in: Quarter 3, 2020
Eagle Eye
Top secret. All we can say is; Directors and Office Managers are going to love this.
Expected in: Quarter 3, 2020
We look forward to implementing all of these ideas, and further revolutionising the property software industry. Don't forget that you can always view and contribute to our Feature Roadmap here. Alternatively you can sign up to our mailing list to receive updates when features like these are released, and more.
See how Property Hive can help you Display your Properties and Manage your agency with our free core plugin for WordPress.