Property Hive powers thousands of estate agency websites at any one time. Have a look at some of our favourites for inspiration for your own.
When building a property website, there are some things that need to be considered in order to make it stand out from the crowd.
The first most important feature is search forms. Allow your user to search as specifically or broadly as they like with search forms on your website. Using Property Hive's free core plugin, you can create as many search forms as needed at no extra cost.
Next to consider is branding. As you will see down below, no two websites look the same. Making your branding individual to your agency is key. It will make you instantly recognisable. It will also help to build up trust between your brand and clients.
Following on from branding and client trust, Detailed property search pages are essential to showing your website users all they need to know at the click of a button. Lots of information crossed with ease of use is essential for a user friendly property searching experience. Our free WordPress plugin also allows for unlimited, fully customisable property search pages.
In no particular order below, are some of our favourite property websites, powered by Property Hive. They will show you how diverse and beautiful Property Hive websites can be, and how brilliant your next estate agency website could look.
1. Coppenwall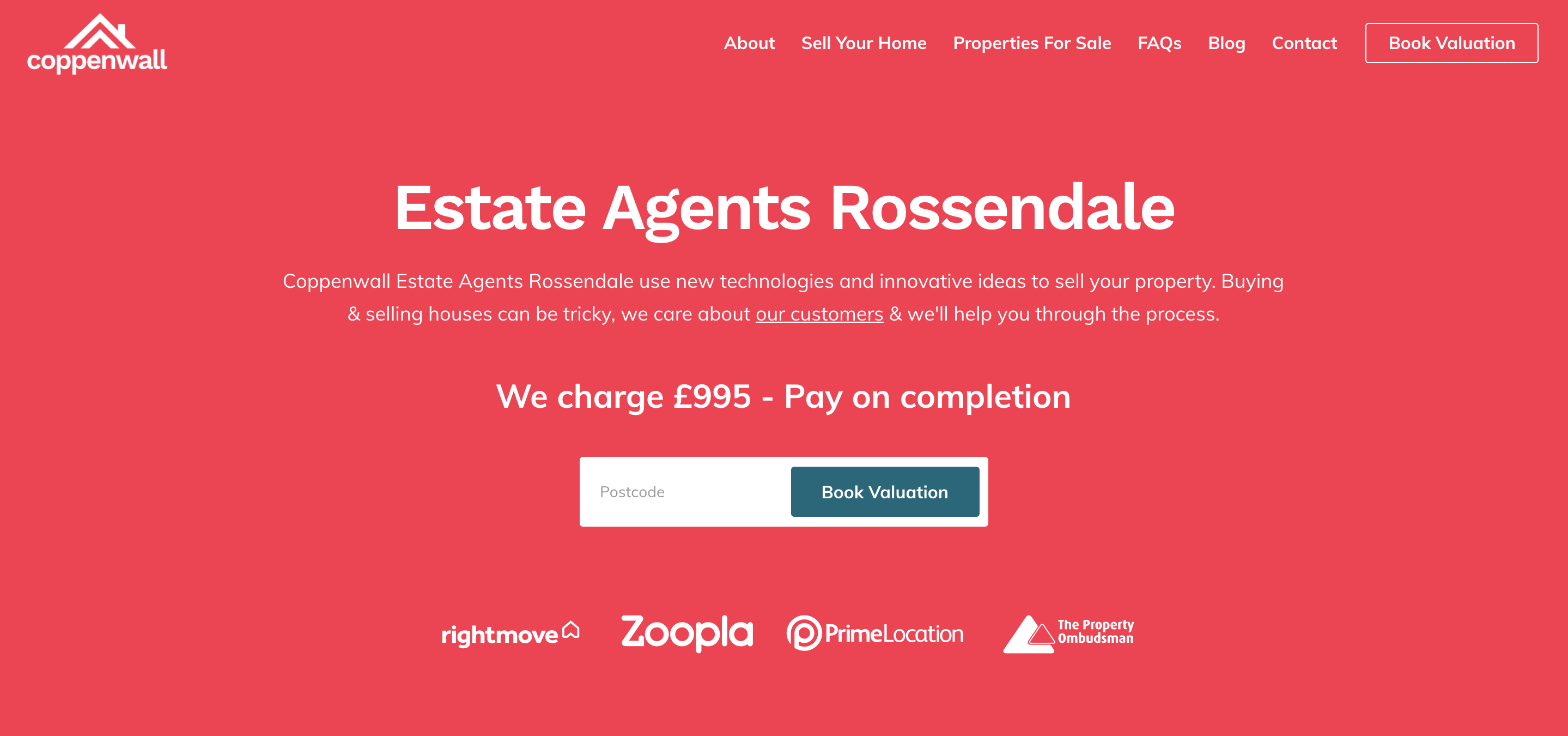 Bold in colour, yet classy with simplistic touches, Coppenwall have an amazing website going for them. It's easy to use with loads of functionality, making it a dream to find a home in Rossendale.
View website here: https://coppenwall.com/
2. Beal's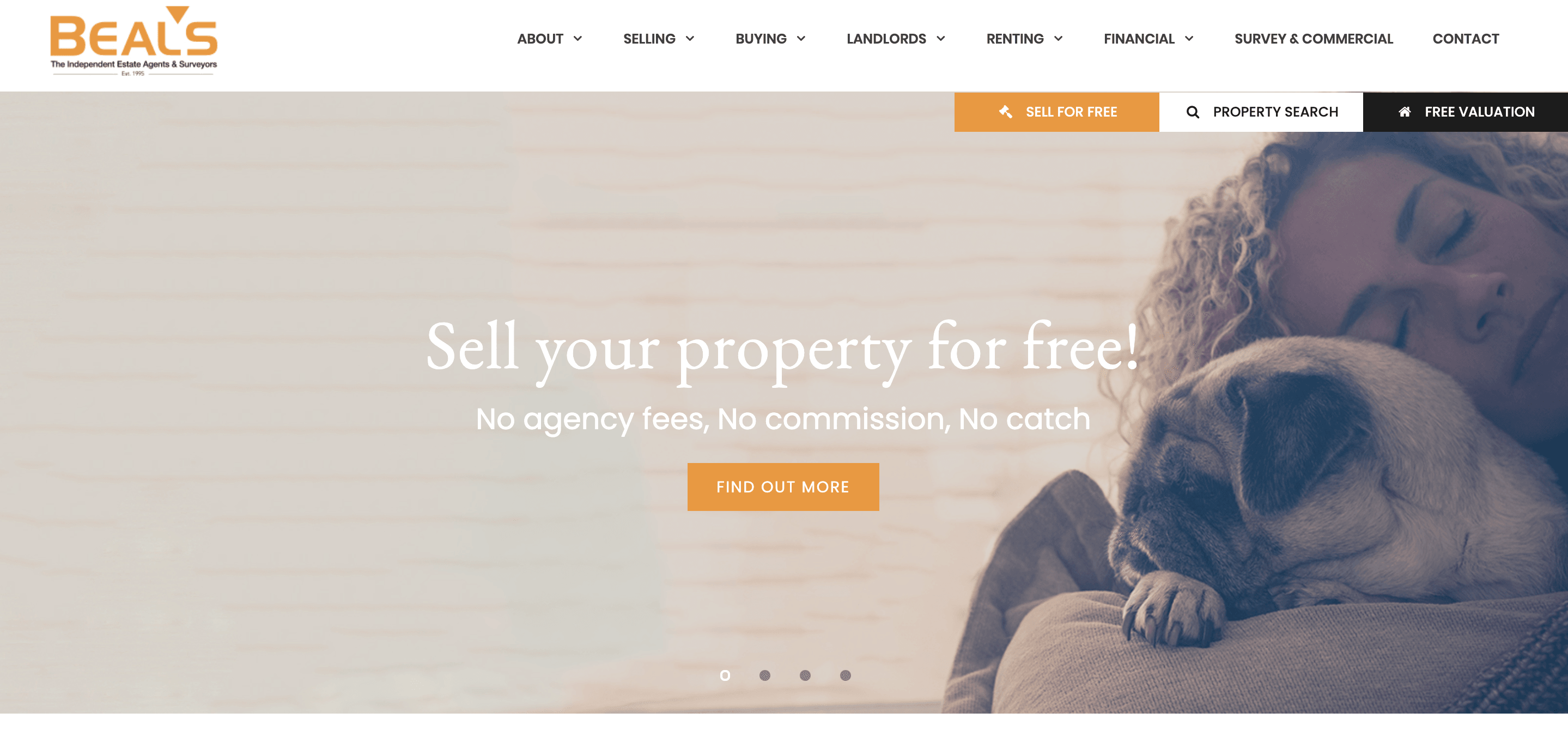 Stunning imagery and an unusual yet cohesive colour scheme brings the aesthetic of Beals' website together beautifully. The search forms and intuitive navigation really makes for a wonderful searching experience.
Visit website here: https://beals.co.uk/
3. Charters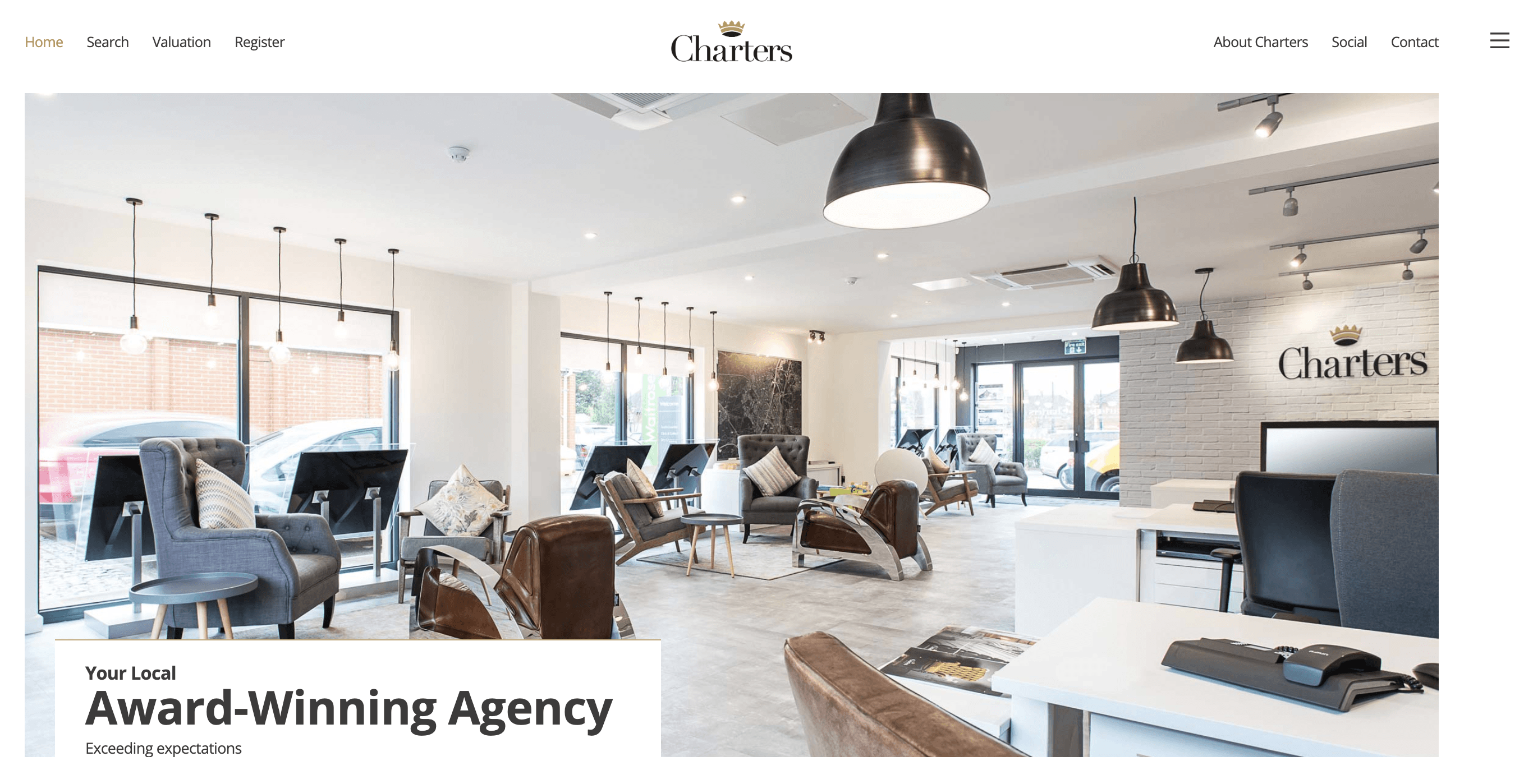 Charters won gold for website of the year in 2018 at the Negotiator awards. (They've also won many other agency awards since!) Their website is classy to the max with beautiful photography to illustrate. We love the navigation grid on their homepage which is aesthetically pleasing and practical for website users.
View website here: https://www.chartersestateagents.co.uk/
4. Cantell and Co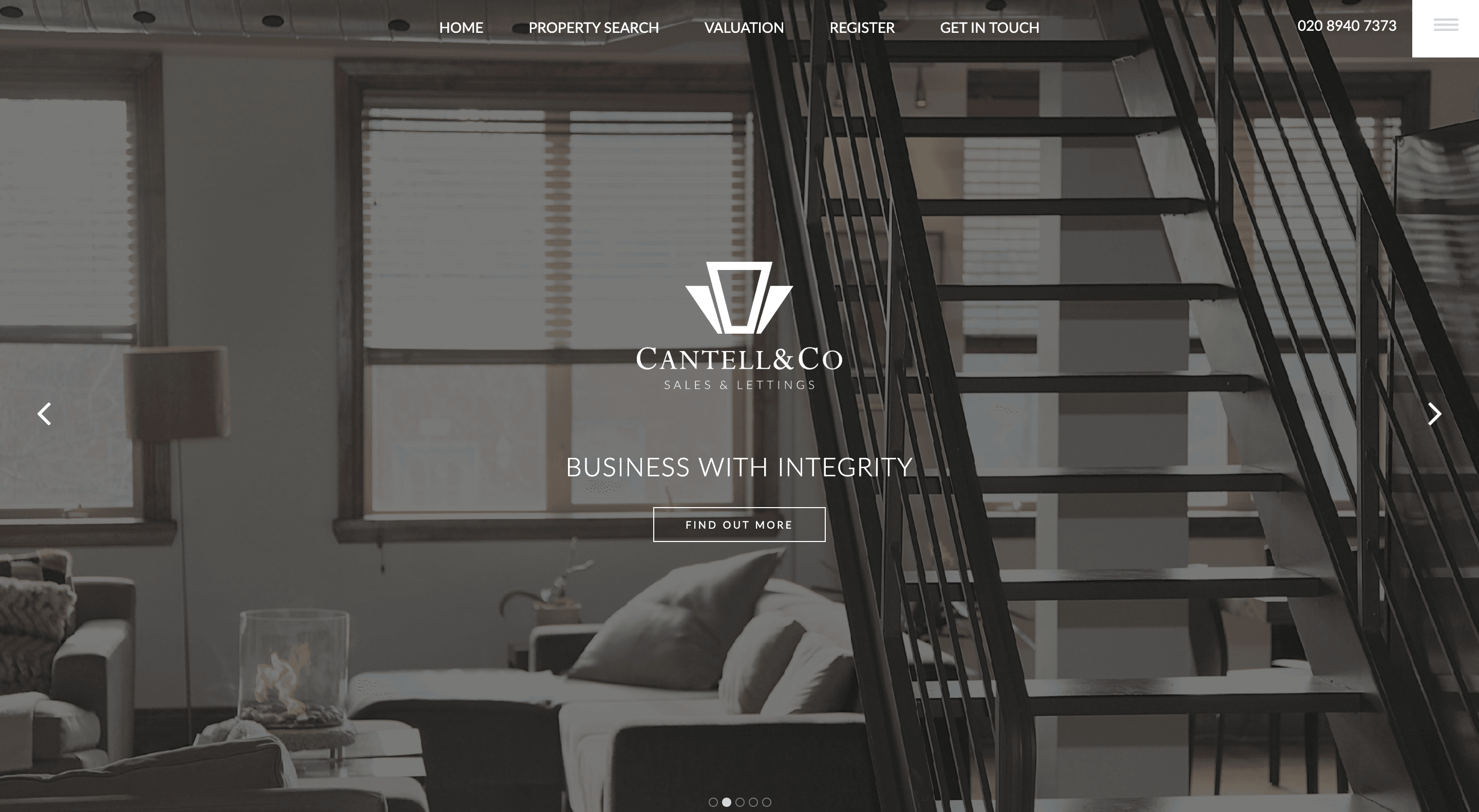 Cantell and Co have a beautiful blue colour scheme to their website, making house searching a joy. The navigation grid below the fold fits in beautifully with their colour scheme, with beautiful imagery highlighting the high standard of this agency.
View website here: https://www.cantellandco.com/
5. Upload Abode

Upload Abode's property search page is ultra intuitive with a hover feature which instantly gives information as you scroll over the property image. We love the clever details and thought included in the website.
View website here: https://www.uploadabode.co.uk/
6. IvyGate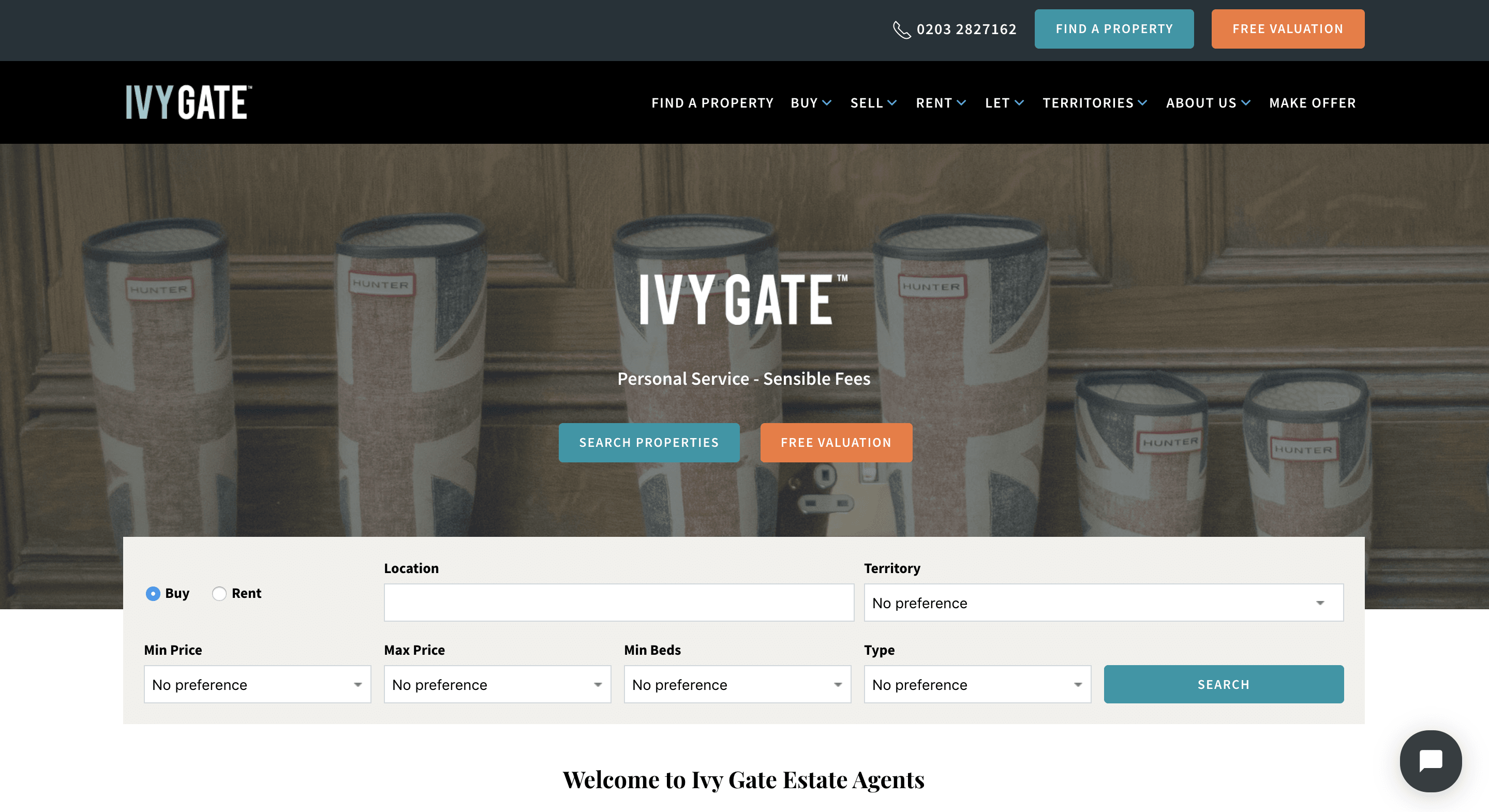 We love IvyGate's no nonsense approach to their homepage. The way it's laid out means the visitor doesn't have to navigate very far to start a property search. In terms of marketing, this approach makes their website feel very natural to use.
View website here: https://www.ivygate.co.uk/
7. Burkmars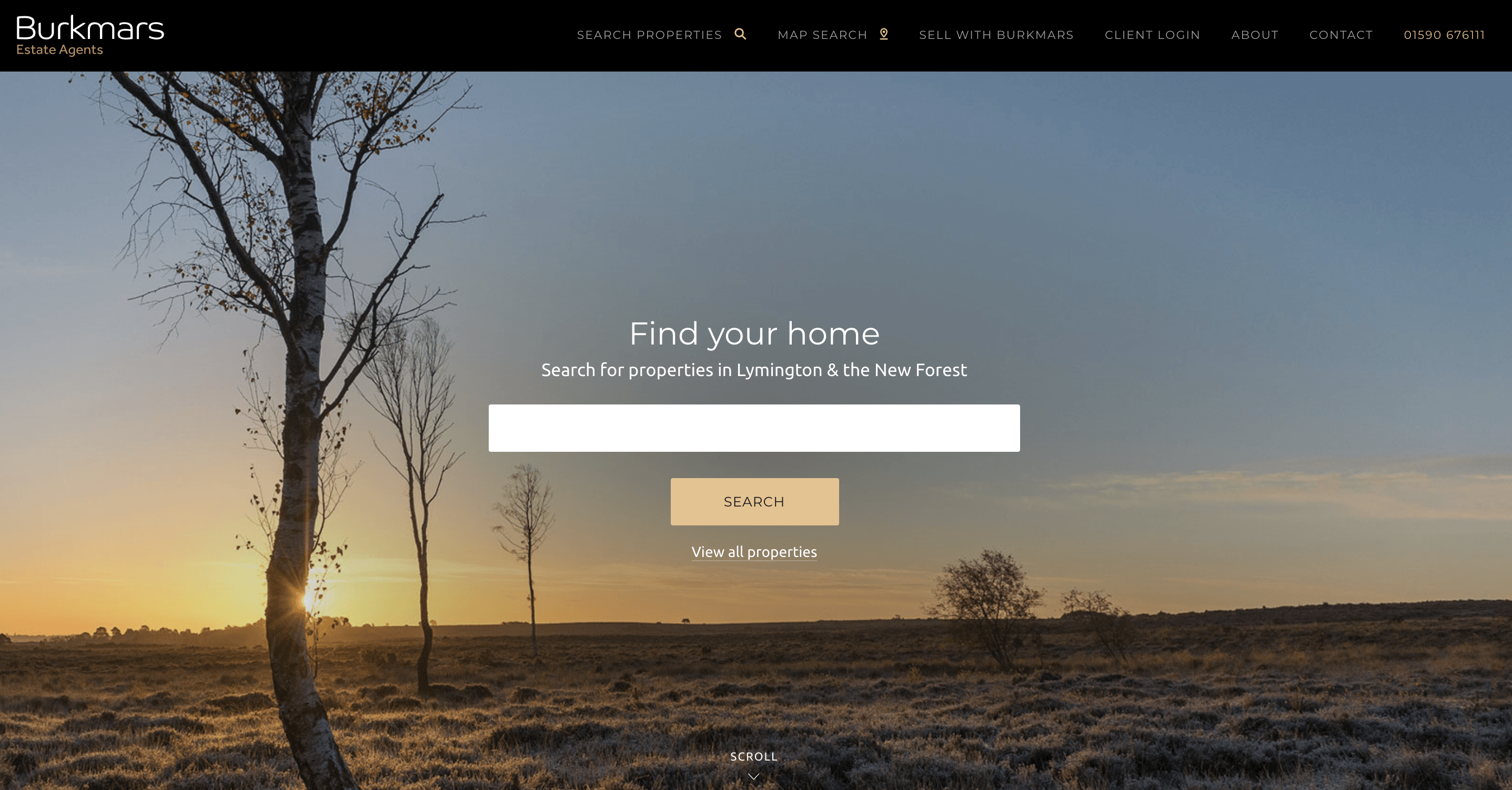 Burkmars website has a distinct new forest feel to it. The design is elegant with a charming english countryside feel to the imagery. It really makes you feel like you're searching for your dream home.
View website here: https://www.burkmars.co.uk/
8. Jack Harrison Estates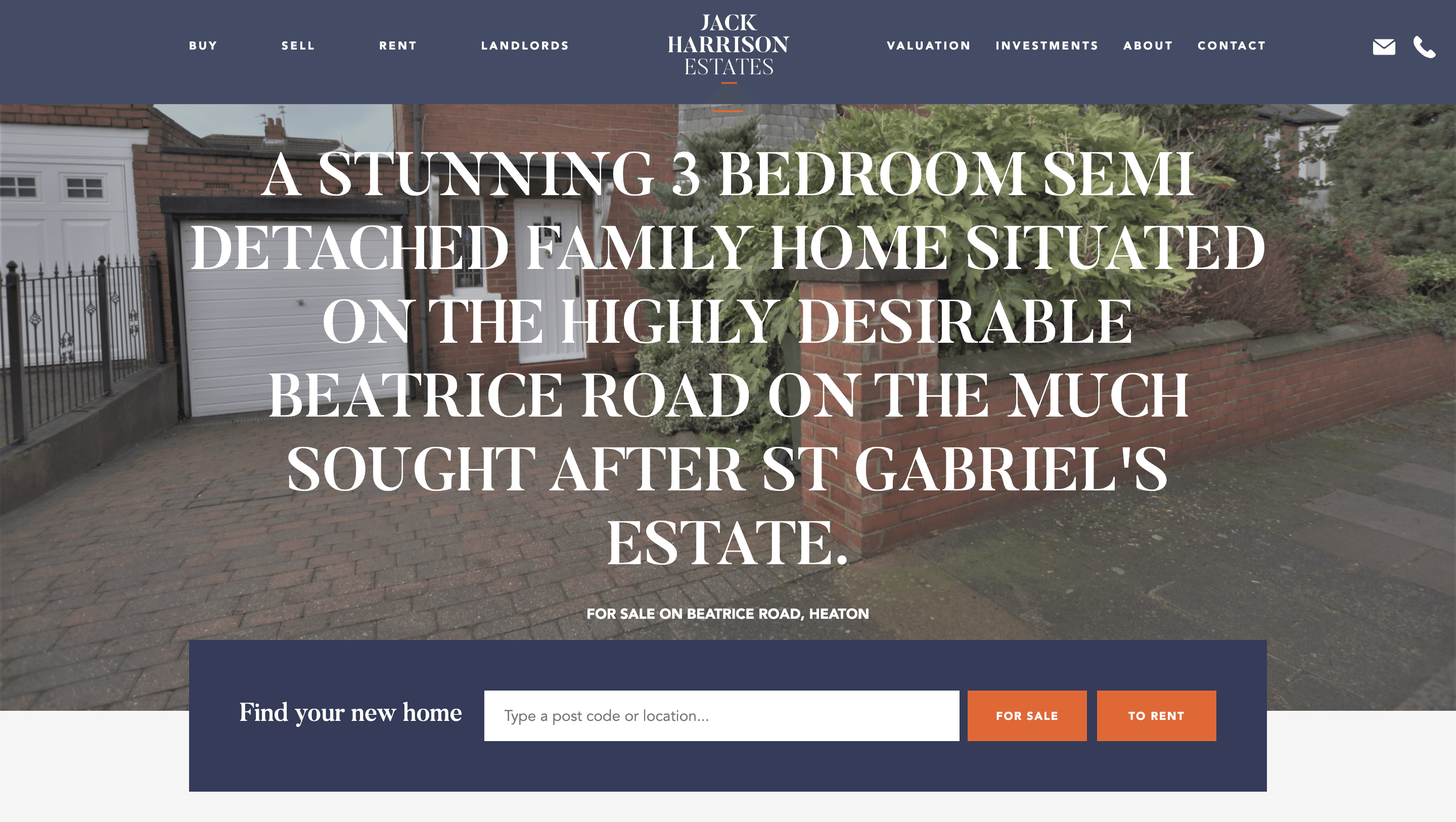 This website is informative and easy to navigate. The upfront explanation of how they'll handle someone's property when it's on the market is reassuring for website users, knowing their property is in good hands.
View website here: https://www.jackharrisonestates.co.uk/
9. Keymann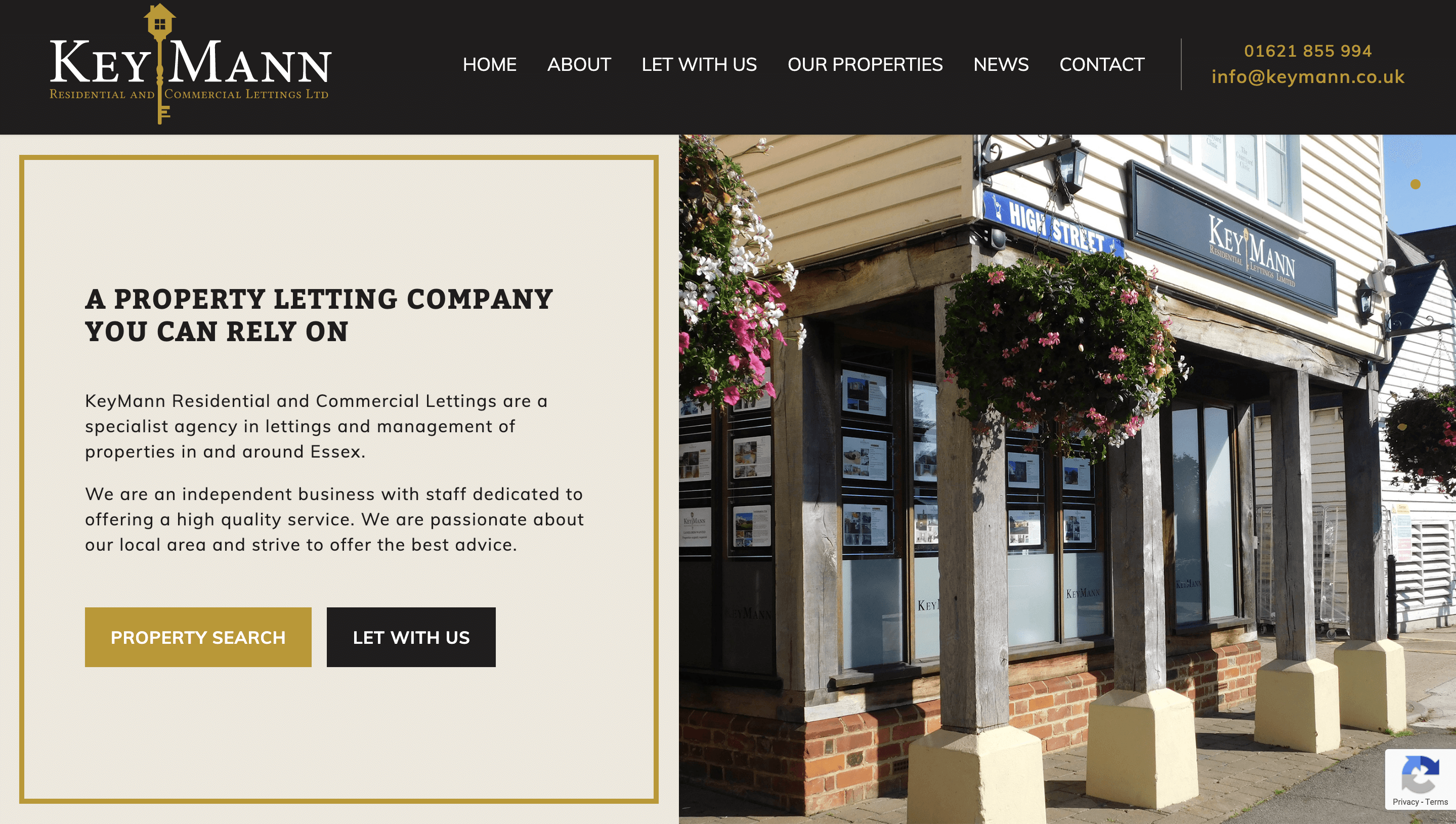 Quintessentially British vibes fill the Keymann homepage, which has a refined colour scheme and all the information needed. Easy to read and navigate, we love this website.
View website here: https://keymann.co.uk/
10. Anthony Pepe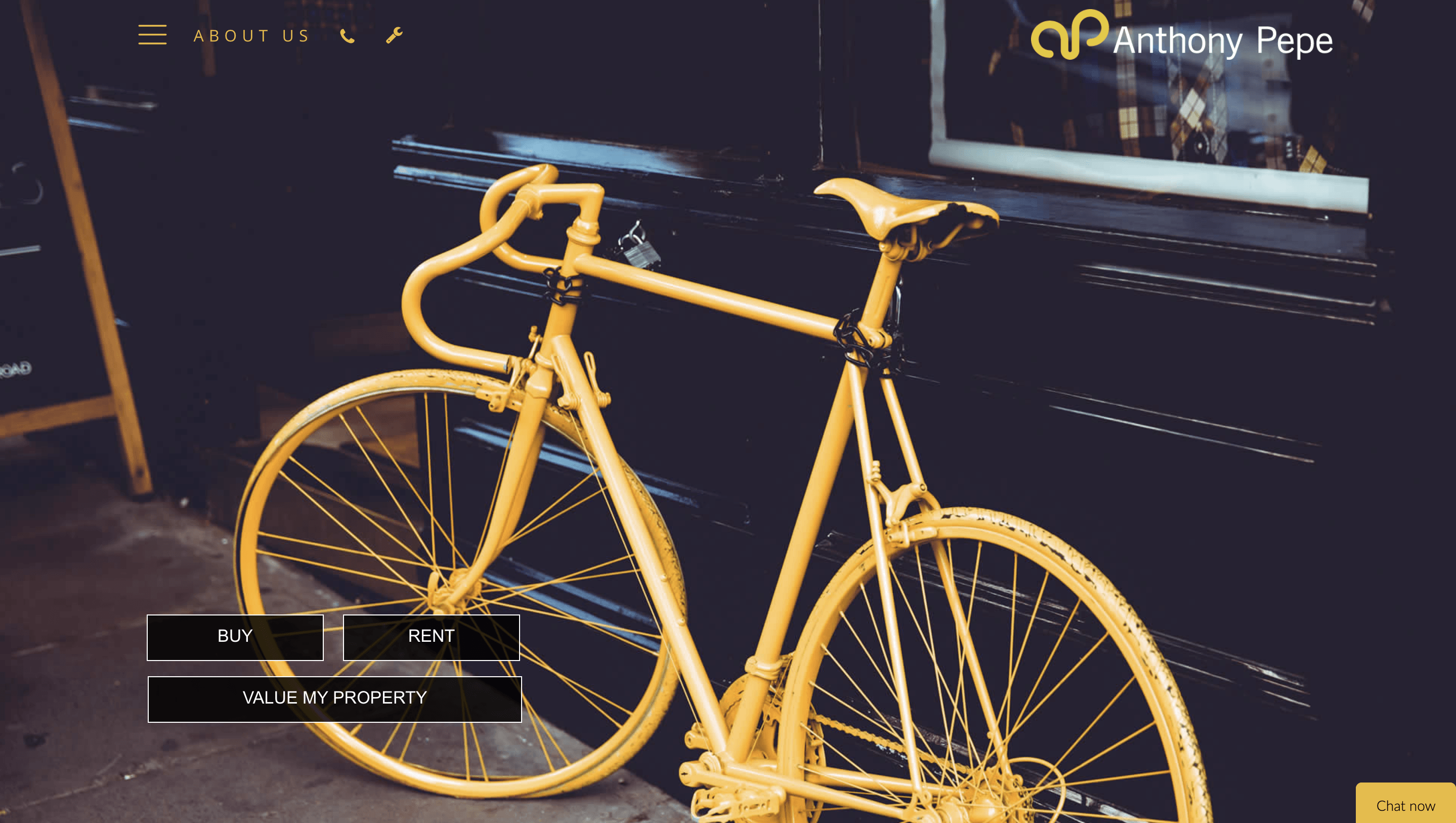 Black, forest green and yellow seem to be popular colour schemes among estate agency websites. Anthony Pepe's homepage makes that colour scheme feel fresh, youthful yet polished and professional.
View website here: https://anthonypepe.com/
The most popular add ons for estate agency websites are:
All of our add ons are buy once per website for life. We pride ourselves on being a cost effective solution for estate agents, benefiting them in the long run.