Version 1.4.2 Released – User Improvements, Map Styling, Shortcode Tweaks and More
8th June 2017
---
The latest version of Property Hive is available to download right away for use on your WordPress website. In this post we'll look at some of the improvements made.
Property Map Styling
Using the existing [property_map] shortcode you can output a Google map onto the property details page which shows the property's location. We've now updated this so if you use our Map Search add on and have a style set to change the colours and features shown, this map output by the shortcode will use the same styling.

Create User Login For Existing Applicants
A couple of weeks ago we added the ability for applicants to register themselves through the frontend of your website. In doing this they would be able to create a password which they could then use at a later date to login.
Now you can create a password for applicants that you have entered through the backend of WordPress too.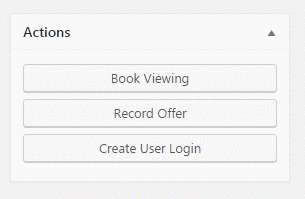 If they're already a user you'll now also have the ability to quickly jump to their user record to change their password, and more.
Clearer errors on applicant registration
When an applicant registers on your website, should something go wrong, we'll now display clearer errors explaining exactly what the issue was. This could be missing fields, mismatched passwords, or maybe they've entered an email address which already exists in Property Hive.
Other Improvements
– When using any of the shortcodes to output properties we'll also include properties that have been set with a status of 'Private'. These will only show for users that are logged in and that have permission to view properties.
– We've added a new 'meta_key' attribute to the [featured_properties] shortcode to offer more options when it comes to sorting the properties.
– When adding and editing a property there is an 'Obtain Co-ordinates' quick link. Clicking this now no longer requires a postcode be entered. It will simply return the co-ordinates that best match the address entered.
– As well as minimum and maximum bedrooms, we have added support for just 'bedrooms' which performs an exact match on the number of bedrooms provided. We've also updated our free Template Assistant add on so this is one of the fields available to choose from when building search forms.
– Sticking on the topic of the Template Assistant add on, we've added 'Office' as one of the fields available when customising search forms.
If you already use Property Hive on your estate agency website you can update right away to benefit from these new features. Alternatively, follow the link below to download Property Hive and get started right away.