Applicant Login and Registration Has Arrived
22nd May 2017
---
One of our biggest releases to date has just been made available to download containing the ability for applicants to register, login and manage their requirements.
We posted last week about this upcoming functionality and we're pleased to say that it's now been released. Version 1.4 of our Property Hive plugin for WordPress is now available and sees us add our most requested feature; applicant login and registration.
Let's take a look at some of the key features included within this update:
Applicant Registration
By adding the [applicant_registration_form] shortcode your users will be presented with a form allowing them to register their contact details and requirements through your website.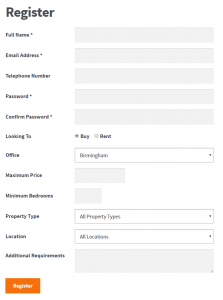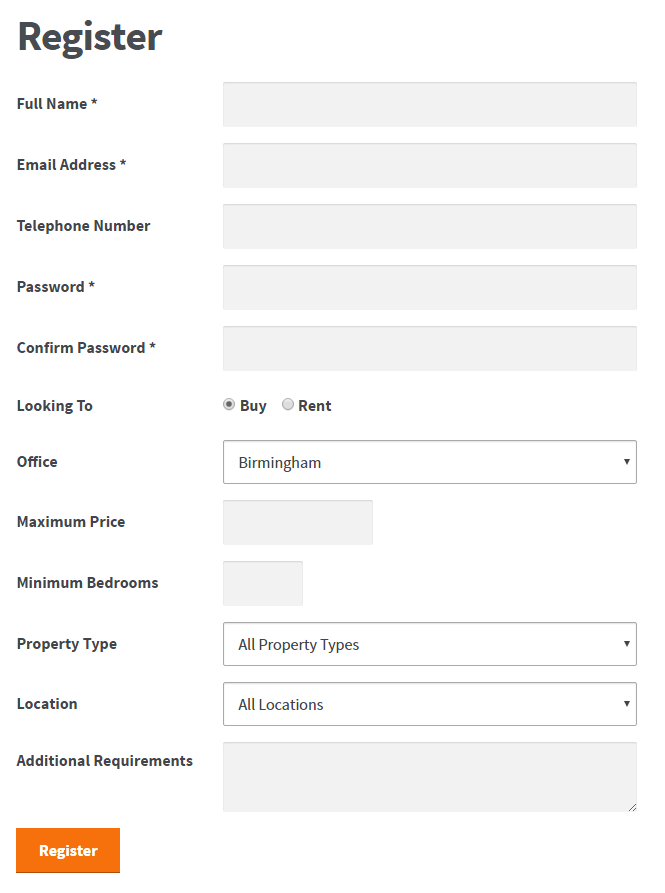 If you have enabled the setting that allows applicants to create user accounts, they'll also have the ability to enter a password and therefore create an account which they can then log in to at a later date. This means that you'll also have the ability to then match and send properties to them within Property Hive.
Being a shortcode, the form can be placed anywhere, be it on it's own 'Register Page', or even in a lightbox.
Applicant Login
Similar to the registration process above, you can add a login form at a location of your choice by using the shortcode [propertyhive_login_form]. This will output a simple form giving the applicant the ability to enter their email address and password to log in and access their account.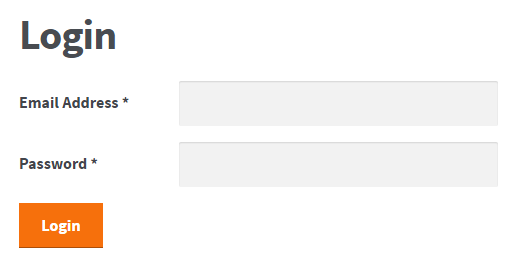 My Account
Once an applicant has logged in they'll be taking to their account where they can manage their contact details and edit their requirements.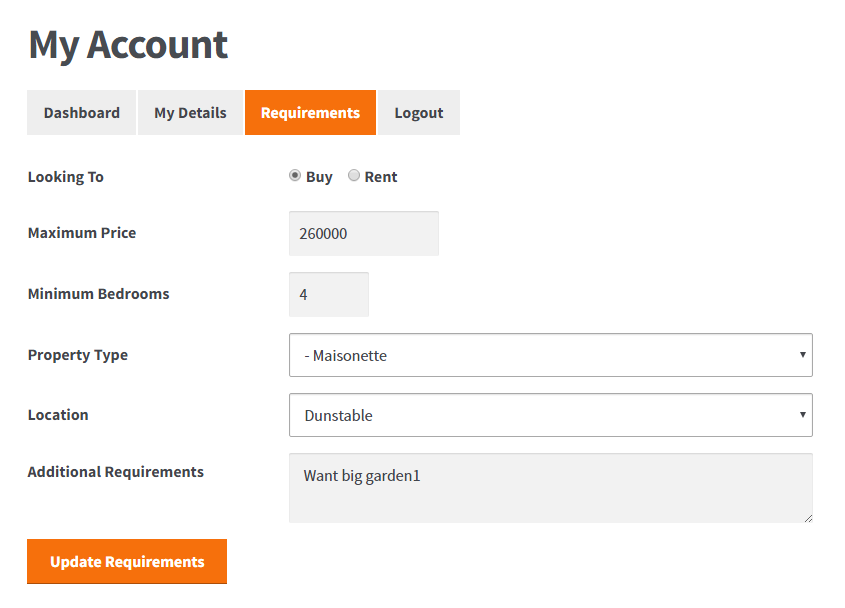 The account page can be specified under 'Property Hive > Settings > General > Miscellaneous' and can be added to a page of your choice using the shortcode [propertyhive_my_account].
Compatibility With Our Honeycomb Theme
In conjunction with this new functionality we've also released a new version of our free and open-source Honeycomb theme which adds support for styled forms, as well as a tabbed navigation within the 'My Account' area.
Keeping WordPress Developers In Mind
Throughout the build of this new module we've added numerous WordPress actions and filters to allow WordPress developers and third party code to interact with the new features. This makes it possible to, for example, edit the fields shown on the various forms, or to add new sections to the 'My Account' area.
We know we'll definitely be taking advantage of this with some upcoming add ons.
This Is Only The Beginning
This new functionality sets us free to build some really cool features down the road. Some examples of this we're planning at the moment include:
– Applicants will be able to save searches and properties of interest.
– Applicants will be able to book and track viewings, then leave feedback, all within their account.
– We can start to allow vendors and landlords to login. They'll be able to see viewing feedback, track offers and sales, or view maintenance jobs.
– For people running a property portal, we can allow agents to login and manage their own properties, track enquiries etc.
We can't wait to make a start on the above features and will announce them as they become available.
Being our most requested feature we hope that a lot of people can benefit from this release by adding applicant registration to their WordPress estate agency site. As always we'd love to hear your feedback and any suggestions for improvement.
Download Property Hive View Shortcodes