Matching And Emailing Properties To Applicants Now Available
9th November 2016
---
Property Hive just took a massive leap towards no longer just being a platform for property websites, but rather becoming a valuable tool for estate agents. With this latest release, applicant matching and emailing is ready, and in this blog post we'll be explaining how it can work for you.
In case you weren't aware, you've actually always been able to record applicants details and their requirements in Property Hive. You've also always been able to run property matches to get back a list of suitable properties, but that's about as far as it went. It resulted in it not being very helpful, although it did lay down the foundations for where we were heading.
With this latest release of version 1.2, we've completely gutted and rebuilt from the ground up this existing matching functionality so it's more usable and feature-rich. Not only this but it's all been performed in the main Property Hive plugin meaning you benefit from this new functionality for free.
Let's run through some of the key features now available:
Record Applicant Requirements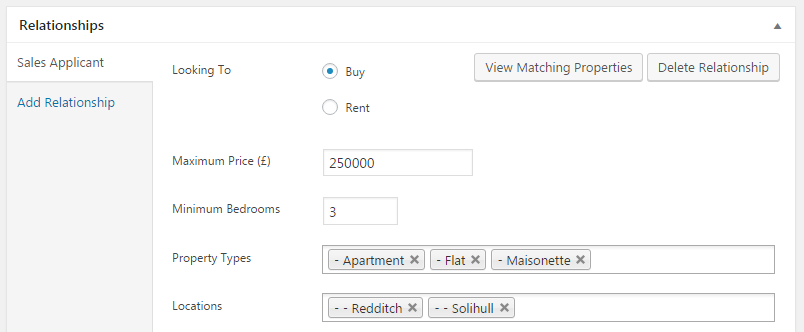 Against each contact you can record their buying or renting requirements including price, bedrooms, required property types and locations.
Not only this, but you can also record multiple sets of requirements per person for the scenarios where someone might be looking for two different types of properties, or where they're looking to buy and rent at the same time. We've got all angles covered.
Run a manual property match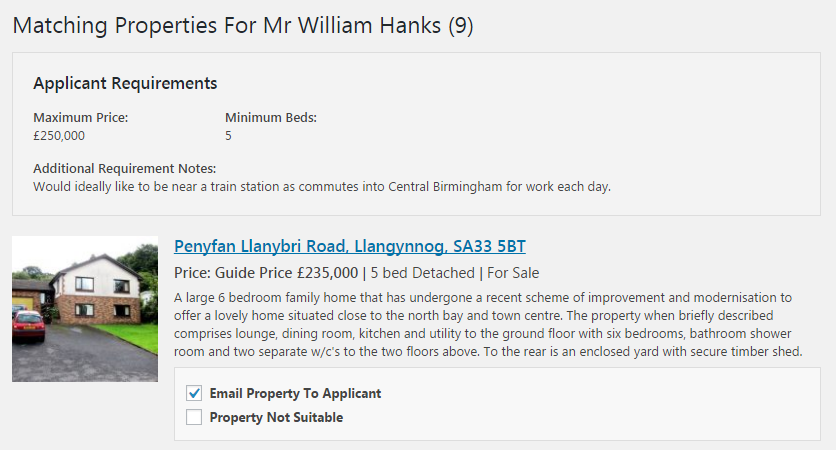 Once you have the applicants requirements recorded, at the click of a button you can get back a list of the properties that potentially suit them.
From this list of properties you can mark each one as 'Not Suitable', or alternatively select which ones you wish to email to the applicant.
Customise the email text and preview it prior to it being sent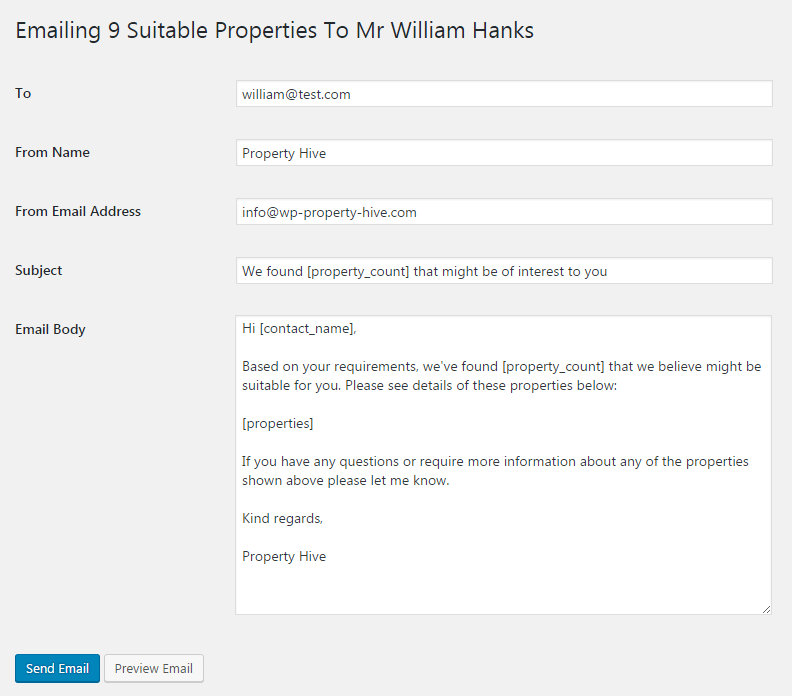 You've ran the match and selected which properties are suitable. Now all that's let to do is send the email. Simply double-check the email contents, personalising it if required, and click 'Send'.
You can also preview what the email will look like prior to sending to see exactly what the applicant will receive.
View An Applicants Match History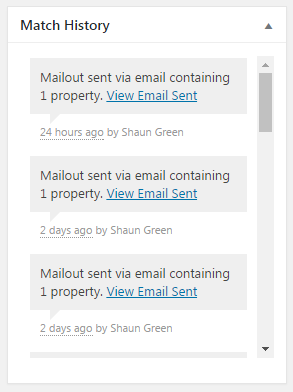 From within an applicants record you can view all mailouts sent to them, including the date, who performed the match, as well as viewing the email that was sent.
Fully customisable email template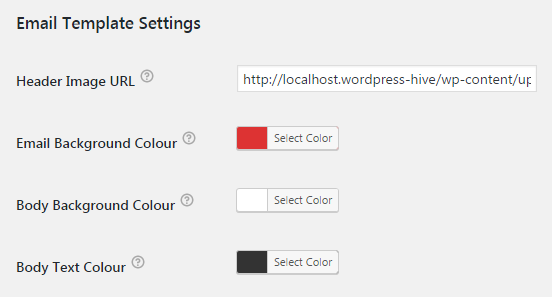 From within the Property Hive settings area you can choose the colours, upload a header image, and customise the default email subject and body.
Should you wish to completely revamp the layout of the emails, this is possible too, with total control being available over the HTML and CSS of the templates.
Auto-Matching

Talk about saving the best until last! Auto-matching is also included in this latest version meaning applicants will automatically get sent newly added properties that match their criteria. This feature can be turned on or off at any time both at a side-wide level, and on a per-applicant basis as well.
Get Started…
To take advantage of all of this right away, simply update to the latest version if you're an existing Property Hive user, or download the latest version here.
Being a new feature we'd love to hear your feedback and thoughts. We've already got lots of plans for the next phase of this matching feature and can't wait to continue to improve on this now that it's available. Please feel free to get in touch if you have any questions or require any more information regarding this new feature.