Version 1.4.41 Released – Applicant Matching On Properties and More
12th June 2019
---
Version 1.4.41 of Property Hive was released earlier today. In this post we'll take a look at what's changed in the past few versions.
Applicant Matching On A Property Record
You've been able to match an applicant to properties for a long time now, however you've never been able to do it the other way round and match a property to applicants.
That is until now as we've just added this functionality to the latest version of Property Hive. Within a property record now you will see a new 'View Matching Applicants' action: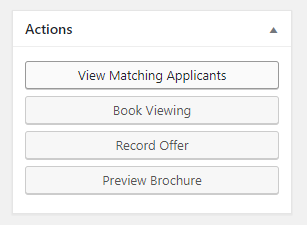 This enters you into a step-by-step wizard allowing you to send the property in question via email to applicants that have matching criteria.

Just like the existing matching functionality, you'll be able to preview the emails sent prior to them actually going, and any mailouts sent will be recorded in the history of both the applicant and the property meaning you can see exactly what was sent.
Office Filter Added To Reports
The reports module of Property Hive allows you to gather information about property stock and other important factors within your agency. For larger agencies however with multiple branches the reports become a little muddled as all properties were being taken into account, regardless of office.
We've now added an office filter to each of the reports so you can now filter by each office independently so see only the information that you want to see.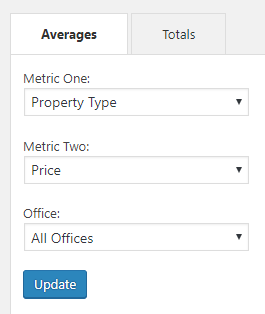 Fees Separated For Residential Lettings and Commercial
With the recent lettings fee changes that came into effect on 1st June 2019 we had already made some changes to cater for this in a previous release.
We've expanded on this further by now allowing you to differentiate the fees shown based on whether a property is residential or commercial. These can still be managed under 'Property Hive > Settings > General'. Depending on the department of a property the relevant fees will then be shown and sent to the portals.
And Lots More
To view all of the enhancements and corrections made in recent versions you can view the full changelog here.
You can take advantage of this new functionality on your estate agency website by updating Property Hive through WordPress right away. As always we welcome any feedback on these new features and don't forget you can see what's upcoming next, or submit your own ideas, on our feature roadmap.