Applicant Login and Registration Module To Be Released Next Week
18th May 2017
---
Our most requested feature and biggest release to date is coming in just a few days containing applicant user accounts.
Applicant login and registration has been on our feature roadmap for a while now so we're so pleased to see it nearing completion. It's also our most common request so it's going to be great to be able to finally say "Yes" when people ask if we support it.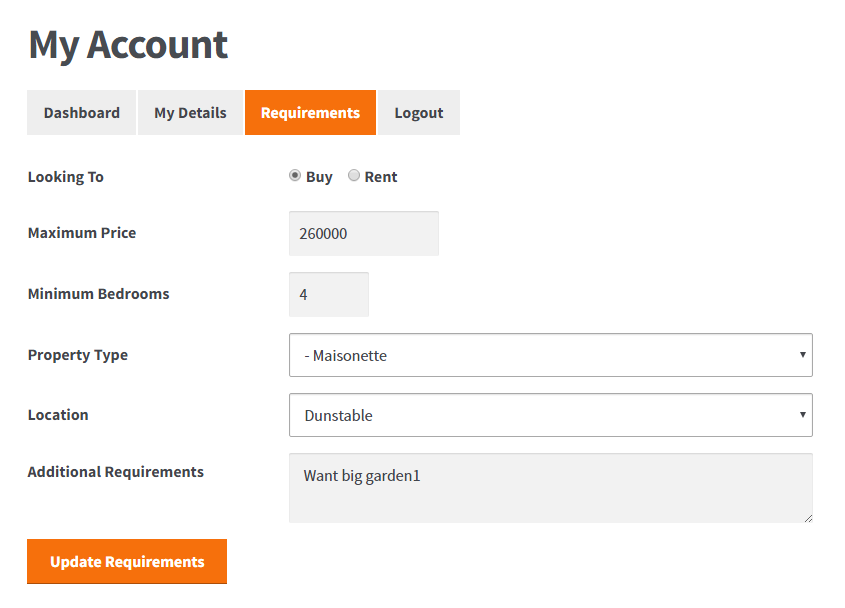 What Does This New Feature Include?
We'll discuss the new release in more detail when it's been made available, but in summary, it allows applicants to register, login, and manage their contact details and requirements, all through the front end of your website.
You'll be able to place handy shortcodes (e.g. [applicant_registration_form], or [propertyhive_my_account]) where you want the various components to appear and we'll take care of the rest.
Paving The Way
This new functionality also lays the foundations for some really cool features down the road:
– Applicants will be able to save searches and properties of interest
– Applicants will be able to book and track viewings, then leave feedback too, all within their account
– We can start to allow vendors and landlords to login. They'll be able to see viewing feedback, track offers and sales, or view maintenance jobs
– For people running a property portal, we can allow agents to login and manage their own properties
These features are all a way off at the moment, but this release will be a stepping stone towards allowing us to achieve this.
We're really excited to finally announce the release of this new feature and look forward to seeing the feedback once it starts getting some use.
If you'd like to get notified when this new functionality is available to download, we recommend that you sign up to our mailing list, or keep checking back at our blog.