Case study: Bourne Estate Agents
12th November 2020
---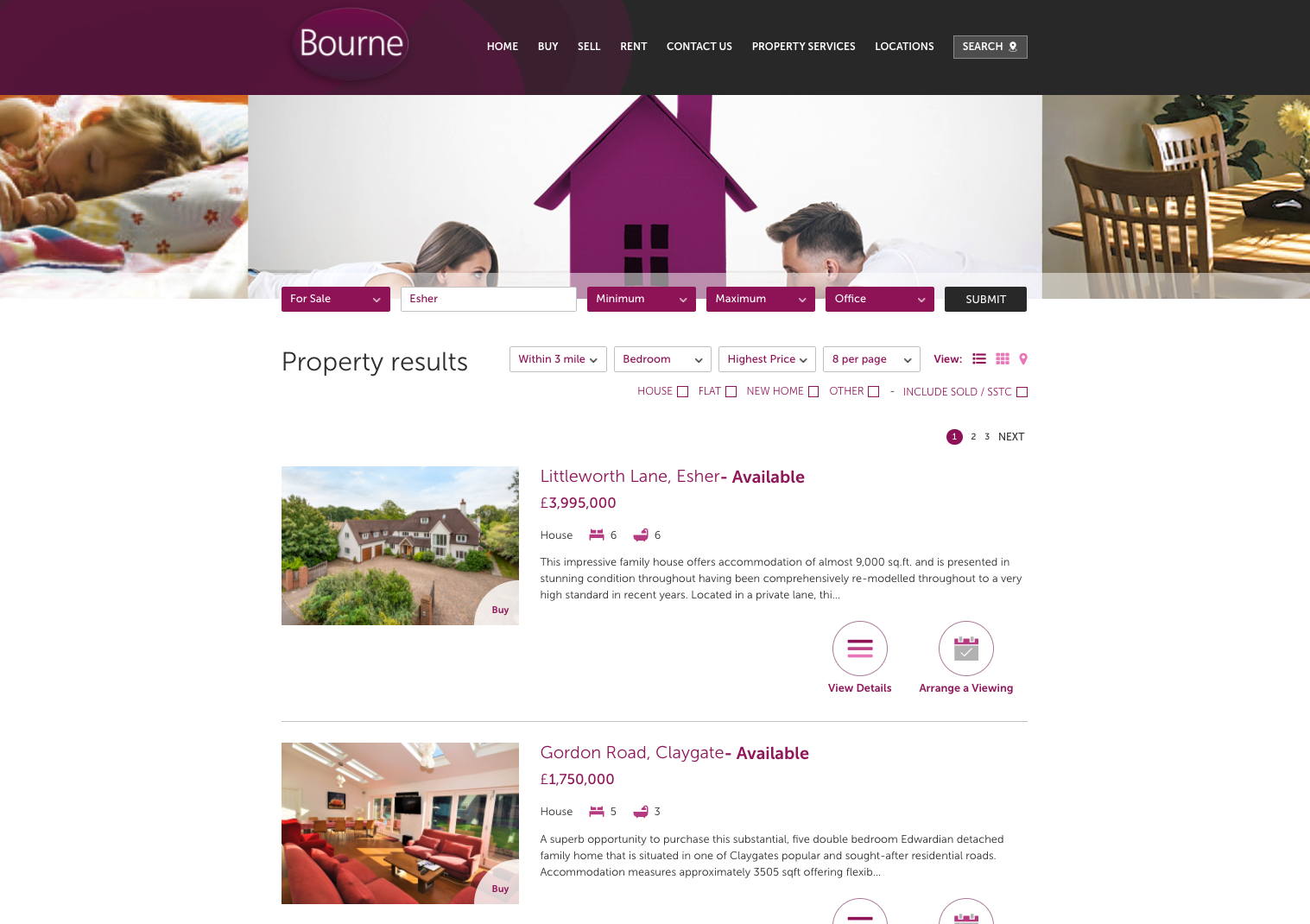 Bourne Estate Agents have become one of the leading property businesses in Hampshire and Surrey thanks to their local insight and wealth of experience in the sector dating back to the 1980s. They are a fast growing business, expanding from five offices to eight in the past 5 years.  
With Bourne's rapid growth, helping them save valuable time was one of the main goals of updating their website. The website is now quick and easy to use saving them time in their day to day activities. Property Hive and the add ons that have been used on the website have added excellent functionality, made it a lot easier to capture leads and has made it a great experience for all visitors to the site.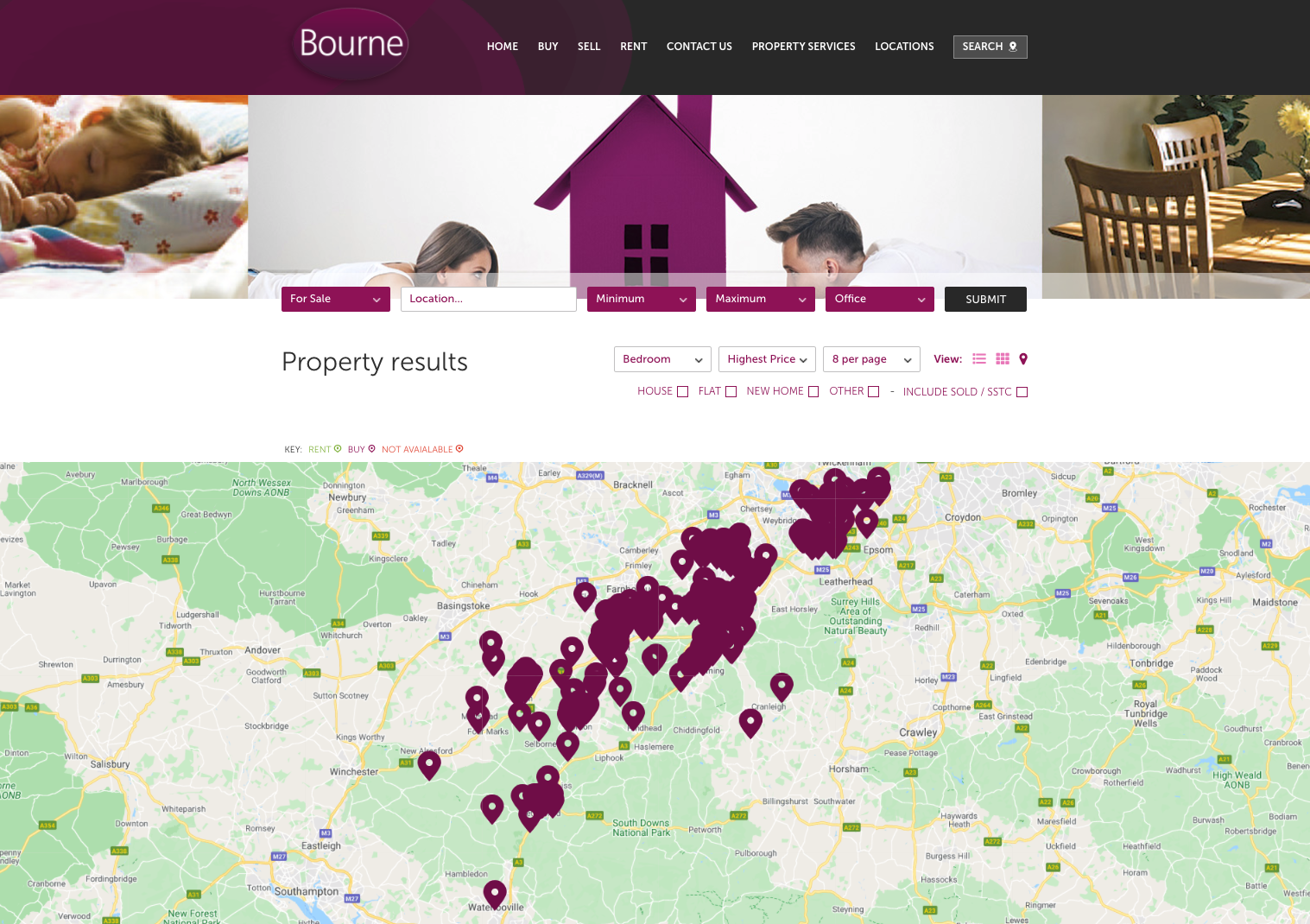 Here's a list of each of the Property Hive add-ons this WordPress site uses:
You can visit the Bourne Estate Agents website here.
Servon Design, who designed and developed the Bourne website, are approved Property hive website developers. You can read how they helped develop the Bourne website here: Bourne Estate Agents case study.