Our free Stamp Duty Calculator add on has just been updated to support the recent budget changes relating to first time buyers.
With the recently announced changes to stamp duty for first-time buyers, we've now updated our free Stamp Duty Calculator plugin to reflect this. When a user now calculates their stamp duty they will have the option to specify if they're a first time buyer or not.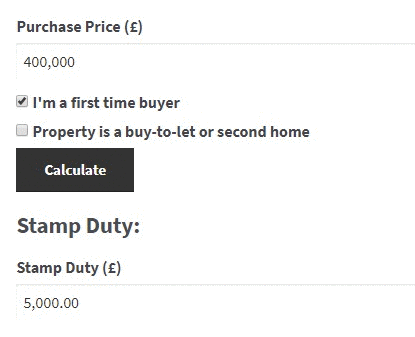 This will affect the total accordingly, showing the correct amount of stamp duty owed on a property.
If you don't already have this tool on your website you can add it right away by downloading it from the link below.
Download Stamp Duty Calculator