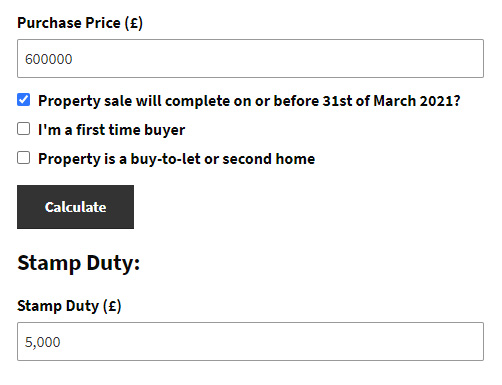 Following the government's latest announcement regarding the reduction of Stamp Duty rates for residential properties purchased from 8th July 2020 until 31 March 2021, we have updated our Stamp Duty Calculator to reflect these changes.
You can read more about the reduced rates and who these apply to via the government's official site here.
To benefit from these changes, you can simply update your Stamp Duty Calculator in WordPress.