London based award winning estate agents Anthony Pepe have just launched their fantastic new website utilising WordPress and our Property Hive plugin to power the property search functionality.
We see new estate agency websites go live using Property Hive on a regular basis, but there are some which really stand out. The new Anthony Pepe website is one of these stand out sites so we wanted to share it with you and show just what can be achieved using our plugin.
Before we begin let's take a look at some screenshots of the site: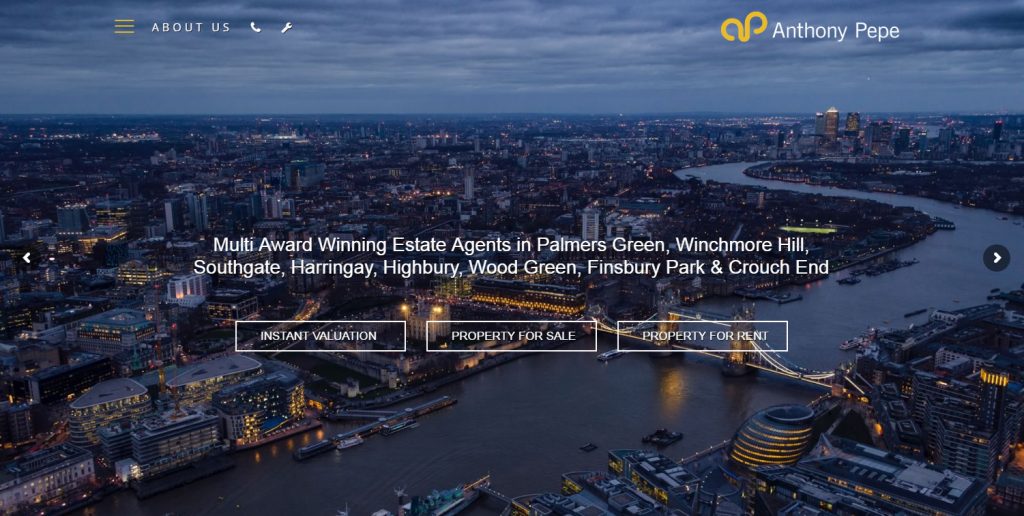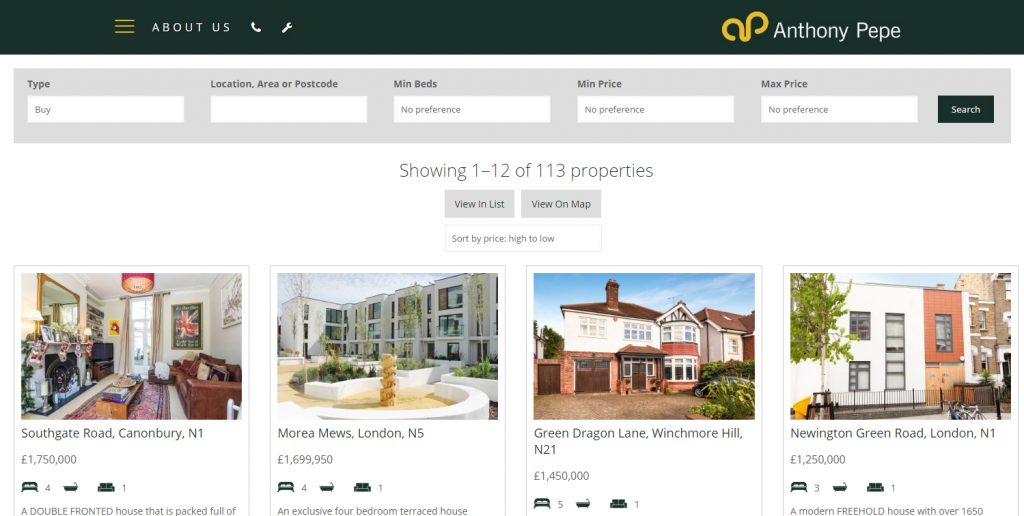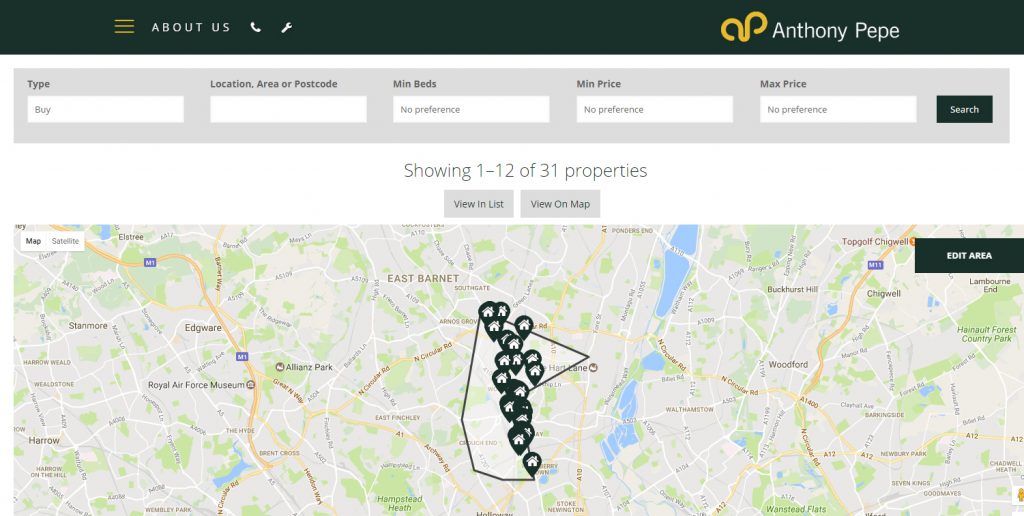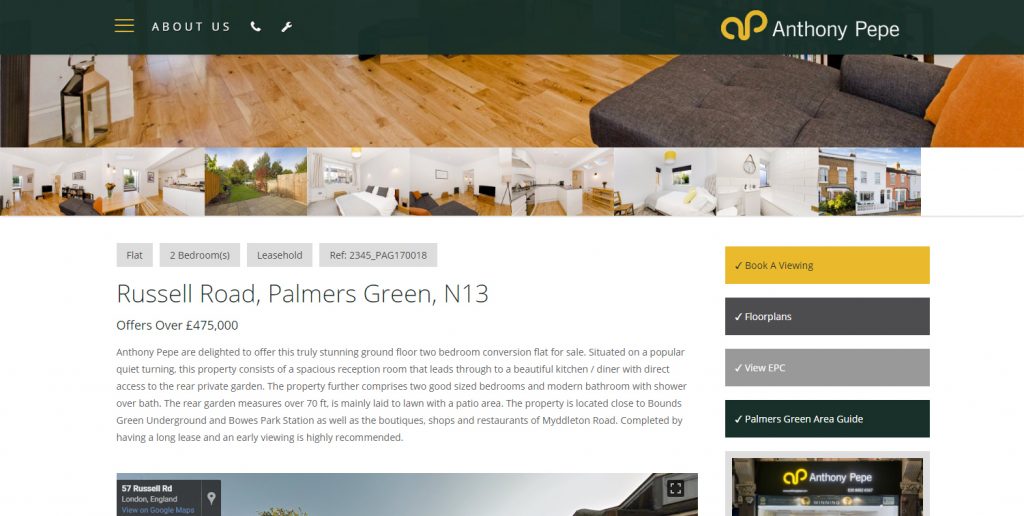 We've included below some of the key property related features on the site:
– Properties are automatically imported from the Reapit property software.
– View results in a list or on a map using our Map Search add on.
– Draw-a-search allows user to draw on a map to specify the areas they'd like to search in.
– Convenient tools for the sites users including a Mortgage Calculator, Stamp Duty Calculator and Rental Yield Calculator.
The site was designed and developed by the guys over at Oxinternet Web Development who, I think you'll agree, have done such a great job. Oxinternet specialise in buiiding estate agency websites so if you like what you see I'd definitely recommend checking them out. It's been a pleasure working with them and we can't wait to see what they come up with next.
If you have a few minutes please go and check out the new Anthony Pepe website. If you're also looking for a new estate agency website this will hopefully give you some indication as to exactly what can be achieved using Property Hive and WordPress.
View Anthony Pepe Site More Sites Using Property Hive