Property Hive Version 1.4.73 Released – Enhanced Applicant Profiles, Improved Filtering, and More
24th November 2020
---
Version 1.4.73 of Property Hive has just been released and is available for update through WordPress now. Below you can find what's been included in this latest release:
Match Properties To Applicants Based on Freetype Location and Radius
Location is one of the key components of an applicants' profile. Previously on an applicant profile you could choose from a list of predefined areas which, although works, depending on the locations you had setup to choose from, didn't always allow the level of granularity that applicants might require.
We've now added a new option under 'Property Hive > Settings > General > Miscellaneous > Applicant Options' that will allow you to now change the way that this works.

Once the new option is enabled the location on an applicant profile can be free-typed which, when matching to properties, will return properties with that keyword in the address. What really makes this new option stand out however is the ability to specify a radius. If our Radial Search add on is enabled you'll have the option to also specify a radius.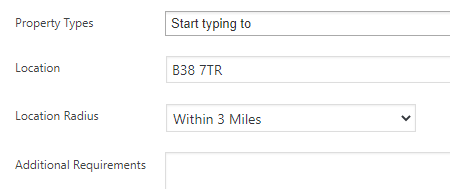 ---
Filter Viewings, Offers and Sales by Office
On the viewings, offers and sales lists within WordPress you'll now have the option to filter them by office.

---
Filter Appraisals and Viewings by Date
Another new filter added is the ability to search viewings and appraisals by date. The date control we've added makes it easy to quickly filter by events today, tomorrow, or a custom date range.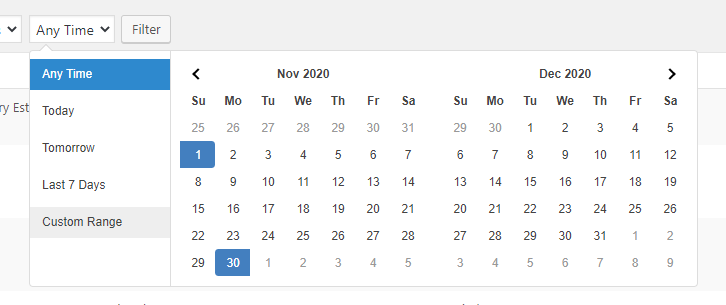 ---
And More…
Property searches by address on the frontend now take into account 'St.' vs 'St'
Similar properties shortcode now doesn't require a property ID to be passed through and works off property being viewed
Corrected commercial properties not showing as POA when loaded via AJAX, such as when using the Infinite Scroll add on
Corrected applicants not being carried across when using 'Book Second Viewing' action
Display a notice if there are applicant match emails queued but the email queue cron doesn't appear to be running
Added new filter 'propertyhive_default_commercial_floor_area_unit' to specify default units when entering commercial properties
Added new filter 'propertyhive_default_commercial_search_floor_area_unit' to specify units used in search forms when filtering commercial properties by size