We've just released version 1.0.6 of our StuRents Import/Export add on. Here we look at the new feature included within this release.
The StuRents Import and Export add on is great for agencies who use WordPress to power their estate agency website and also StuRents to market their properties. Using the add on you can import or export properties between the two so they're always kept in sync.
Previously when exporting properties it would take all of the on market properties within Property Hive and send them all across. If we look at our other add ons however, such as the Rightmove RTDF add on or Zoopla BLM Export add on, with these add ons you can choose the individual properties you wish to send giving more control over the property stock sent.
We've now added this same functionality to our StuRents add on by giving you the choice if you wish to send all properties as it would before, or do you want to control which properties are sent.
Within the settings area there is a new option allowing you to specify this:

If you opt to send individual properties you'll have the option to choose the properties under the 'Marketing' tab of the property record in WordPress: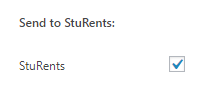 We also show which properties are selected to be exported to StuRents on the main property list making it easier to see at a glance which are active: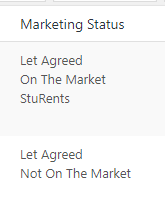 If you already have the StuRents add on installed you can update to this latest version through WordPress right away. Alternatively, if you're interested in integrating StuRents with your WordPress estate agency website you can download the add on for free from the link below: