On the 29th November, estate agents from all over the country gathered together for the property industry awards ceremony of the year, at Grosvenor house for the Negotiator awards.
Over 15% of the shortlist for 'website of the year' was powered by Property Hive. Our clientele on the shortlist included the likes of: Charters, Knightsbridge, and Coppenwall.
Copenwall walked away with an impressive bronze award for their innovative website.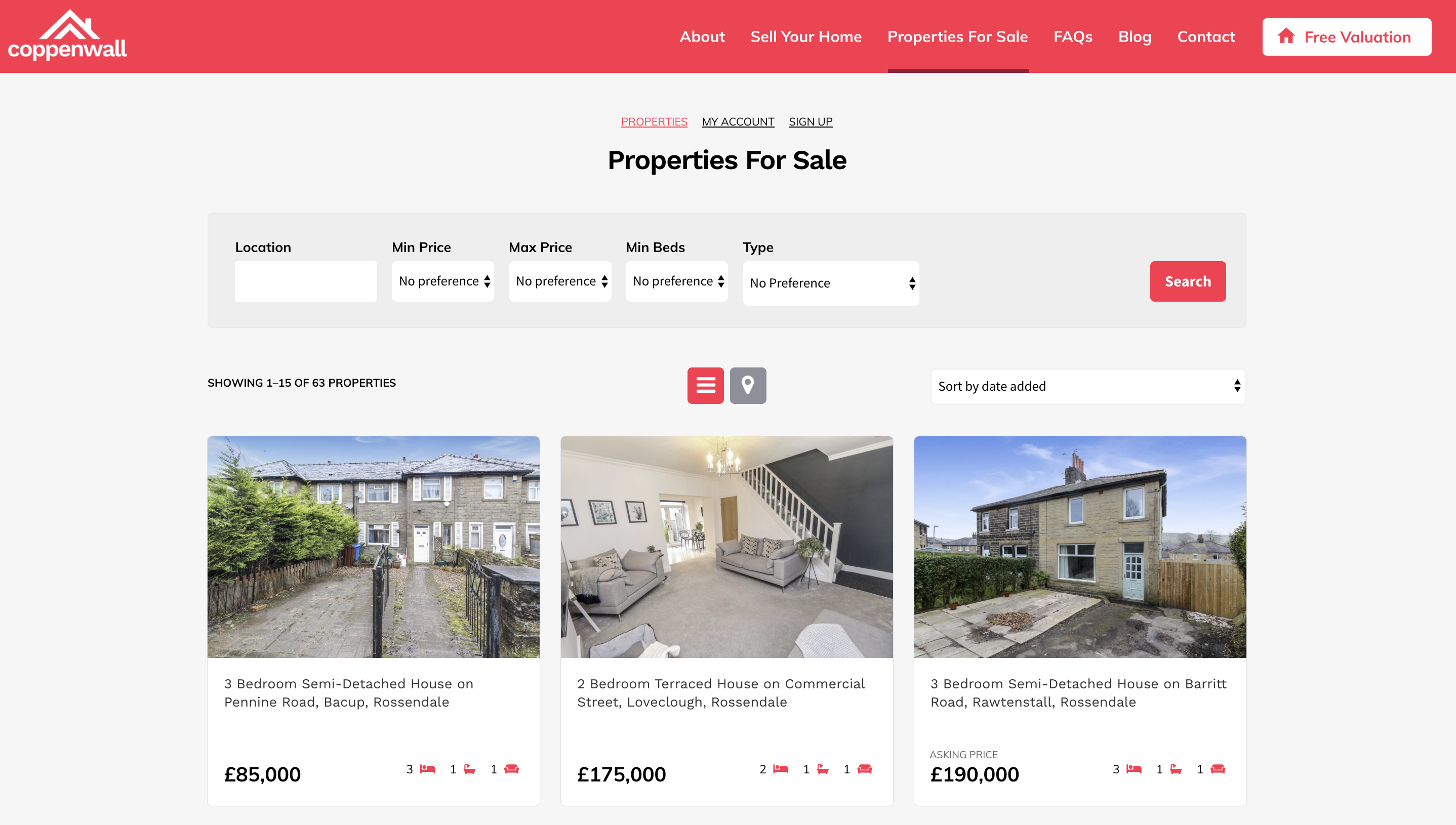 The features they have used along with the free core plugin are:
Map view and draw a search – Let your users view properties on a list and map view, helping them search their dream location and the surrounding areas. Fully customisable, you can implement your own branding on the maps.
Rightmove real time data feed – As soon as you update, publish or trash a property, a request will be sent instantly to Rightmove, ensuring the details shown on your site and theirs are always kept in sync, in real time.
Zoopla real time listings – As soon as a property is created or updated in WordPress, a request will be sent immediately to Zoopla ensuring the details shown on your site and theirs are always kept in sync, in real-time.
BLM Export –  There is no limit on the number of portals you can setup. Each one is treated individually and each can have their own options set.
Printable brochures add on – Your visitors will instantly be given the ability to produce print-friendly versions of the properties that they're interested in, straight from the property details page on your website.
Send to a friend – Upon activation, a new button will appear in the list of actions on the property details page allowing people to use the Send To Friend feature.
You can also view their full case study here.
Congratulations to Coppenwall!