Committing to pay for any new product or service when you've never used it before is a big ask. As a result this is probably why one of the most common questions we've received over the years is "Do you offer a free trial?". We've taken this on board and we're excited to announce that we're introducing free trials for our premium pro packages!
At Property Hive we understand that making any financial decision is an important one for your business. That's why we want to give you the opportunity to experience the full power of our features before making a commitment. Our 7 day free trials allow you to explore the enhanced functionalities and ensure Property Hive is the right solution for your estate agency website.
Why is a free Property Hive trial useful?
You can test it out with your current theme:
So, you spent ages picking a theme for your property website and you've found the perfect one. We know how important your theme is to your website build, so purchasing a plugin that's compatible with your chosen theme is definitely a priority.
We're confident that Property Hive will work seamlessly with any standard non-real estate theme. Don't just take our word for it though. With our free trial, you can now try it out and see for yourself.
You can test out imports from your CRM:
Are you looking to automate property imports to your website from your CRM? This feature is a real time saver that has the power to make all the difference to your agency. This ever popular feature is loved by agents, developers and CRM providers themselves. We think it's only fair that you get a sneak peek of it it in action too!
You can test out exports to portals:
Do you want to export your properties to property portals such as Zoopla, Rightmove and OnTheMarket? We're confident that Property Hive is the tool that you can trust for this job. With a Pro trial you can experience the ease and speed at which it's possible to get your properties reaching the portals.
What's included in my free trial?
Unlock all features for 7 days:
Property Hive is so much more than property search and property details. We have an entire suite of Property Hive features which can be accessed with one of our Pro packages. From enhanced website tools, property import to CRM tools, we've got everything you need for the front and back end of your website.
Your free trial will give you access to all of these Pro features through our new dashboard in WordPress. Simply toggle on to select which features to test out.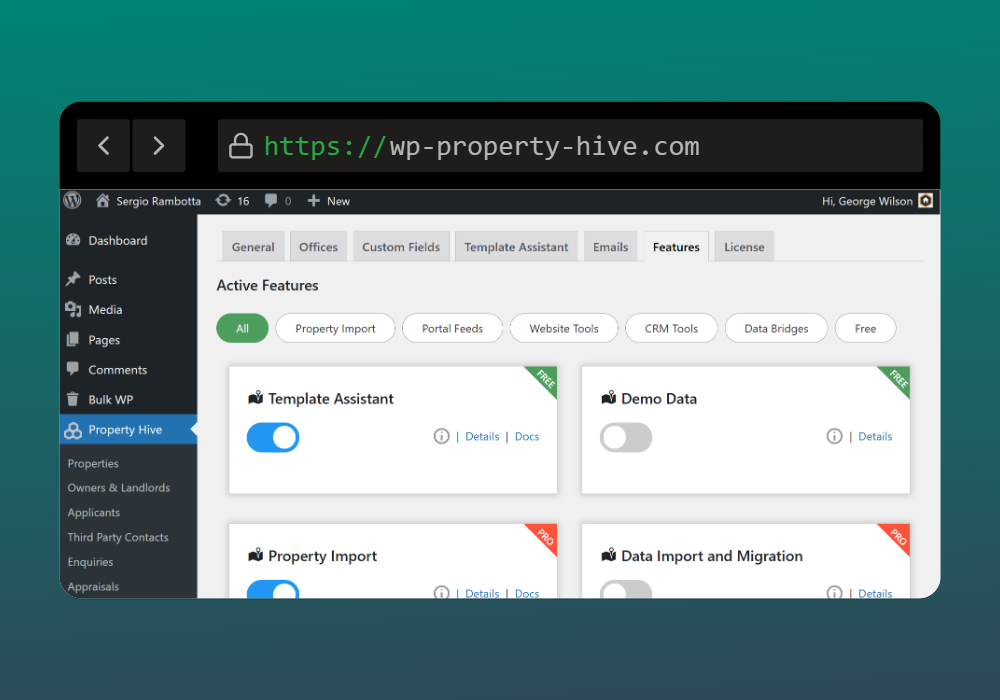 Priority support:
We know how important it is to feel supported in the early days of implementing a new plugin. That's why priority support is standard with all of Pro packages and is a standard part of a free trial. We pride ourselves on the quality of this support and our small UK based team will be on hand to make sure that your Property Hive experience is a great one.
Read our reviews on WordPress to see what others had to say about our products and support.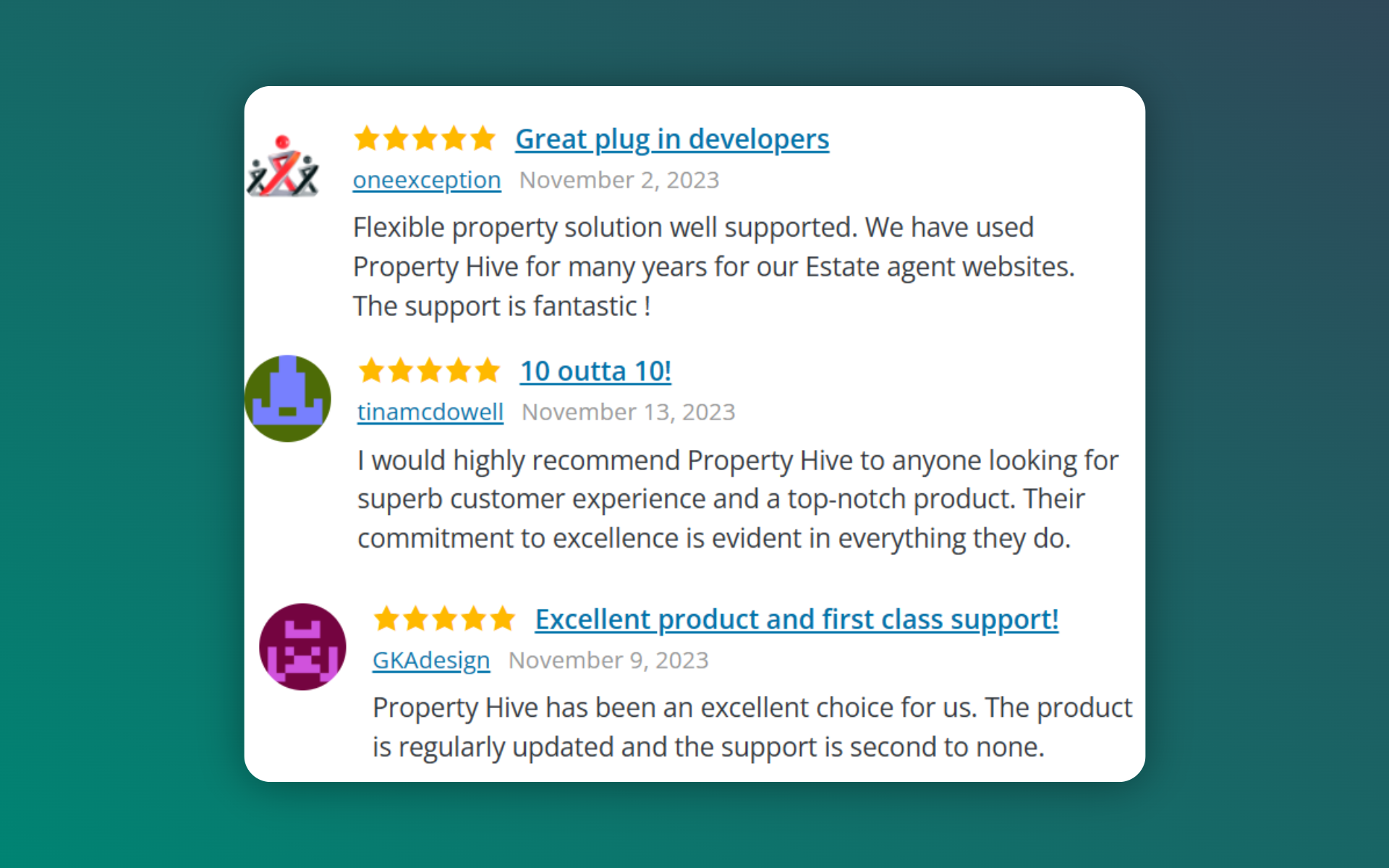 Get started
If you're interested in taking Property Hive for a spin on your website, did you know our core plugin is free!? With the free plugin you have all the components required to build a property website, including search functionality and more.
You can now try our Pro package for free too. A free Pro trial will give you access to over 70 additional features to automate property imports and exports, and take the user experience of your site to the next level.