What's new in Property Hive 2.0.2?
Property Hive 2.0.2 is now available and it introduces Elementor, Property Hive CRM and REST API updates. We promised that we would continue to add new features to our Elementor offering so this update extends upon what's possible when using the Elementor page builder to put together your property pages. Also included in this update are enhancements that make using the Property Hive CRM more user friendly and a cool update to the Rest API that means you see the number of views a property has had.
In addition, we've got some exciting Property Hive news for you further down. Read on to find out more! But first, lets find out a bit more about each of the updates in Property Hive 2.0.2.
Elementor updates
Since adding support for the popular WordPress page builder, Elementor, it's been well received and is used by many developers and agents alike to build their next property website (link). In this latest version we've added some new Elementor widgets to our existing arsenal, one for each line of the address: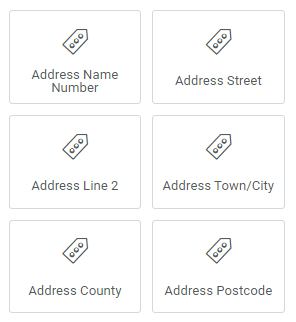 We've also added a new toggle on the existing 'Image' widget to specify whether an availability flag should be overlaid.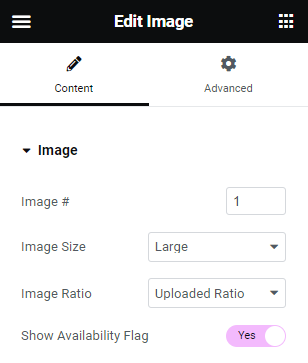 If enabled this will be shown over the thumbnail: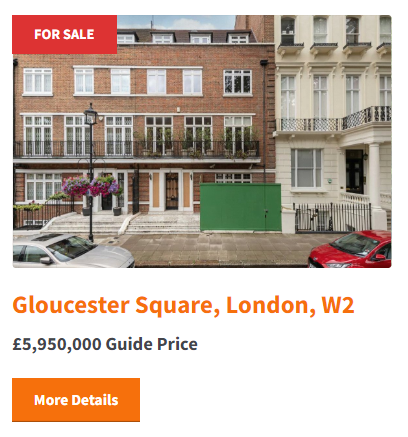 CRM updates
If you're using the free Property Hive estate agency CRM that comes bundled with Property Hive, these are for you.
The first change is that you can now enter the applicant telephone number and email address when adding them onto a viewing via a property record and registering them for the first time: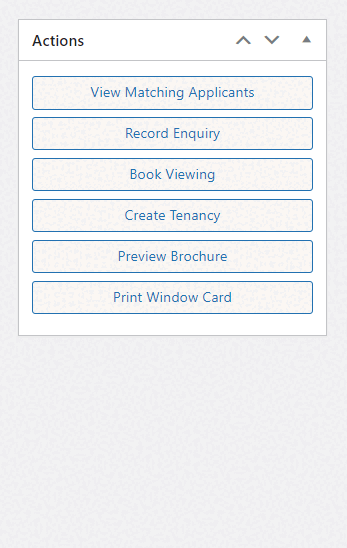 This means you can record their contact information right away (it's good practice to get their contact details before anything else), without having to go back at a later date to fill in this information, at which point it's probably been forgotten, and nobody wants to look silly by asking twice.
The 'Notes & History' tab of any record is widely used and gives agents the ability to view all system status changes, add their own notes for internal use, as well as pin important notes to the top. We've had a few reports that sometimes a user enters a note and clicks the standard WordPress 'Update' button, before saving the note, thus losing the note they've just entered.
The first step we've taken towards preventing this is to change the existing 'Add' button to make it clearer and more descriptive, with more updates surrounding this planned for the near future.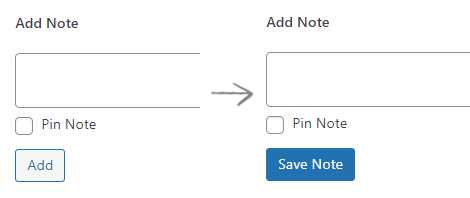 If you allow users to log in to an account area on your website, they would be presented with a dashboard and a number of tabs. If someone is both buying/renting a property AND selling/letting one, they would previously get two tabs related to viewings, both called just 'Viewings'; one for viewings they're going on, and one for viewings they've had at their properties. That's just plain confusing so we've updated these to be more descriptive should someone experience this scenario:

REST API updates
We've added some new fields to the REST API when requesting properties that gives some insight into the number of views they've had: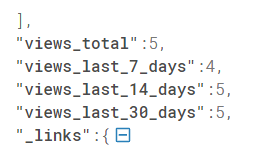 We'll show the total number of views in the last 7 days, 14 days, 30 days and all time. For information on how to use the REST API to interact with properties in WordPress check out our docs.
In other news
Earlier on this year, we hit the 100,000 downloads milestone! Now, we've passed the 3,000+ active installations mark and we couldn't be happier about it. Thank you to all of our users who continue to put their trust in Property Hive. We are honored that you use our tools to build your amazing property sites.
Have you seen our new plugin page on the WordPress plugin repository? To celebrate hitting our new milestone we treated it to a complete makeover. Head over, take a look and let us know your thoughts!
Looking to get started?
If you're new to Property Hive, you can download our core plugin for free here. Our free core plugin contains everything you need to build a property website from scratch.
Want to try Pro for free?
If you're interested in upgrading the core plugin to include features such as property import, portal feeds or enhanced website tools we are now offering a 7 day trial on a one site license. What's not to love?