A while back we announced support for Elementor which enabled you to customise your Property Details using the Elementor Page Builder. This has been supremely popular, with lots of our users opting to utilise this functionality. You asked that we expand this to include the Property Search Results. In fact, you really wanted it, so we have listened and included this functionality within our latest version of Property Hive (1.5.49).
This means that if you have Elementor Pro 3.8 or higher, you can now benefit from their Loop Builder functionality and can, with far greater ease create a search results page which hits the mark. Using this functionality, you'll be able to customise your search results page using all of the drag and drop existing widgets such as price, images and features.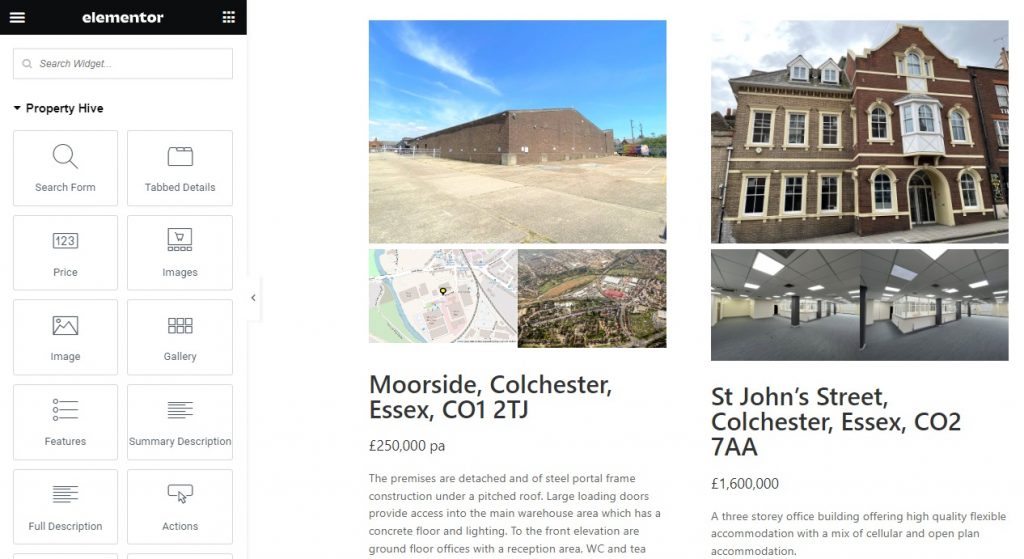 In addition, there's a few new widgets available for you to use on this page such as search form, order result count and order drop down, where you can order by price or other value.
We're really excited about this because we know how important it is for you to quickly and easily customise your property sites and make them amazing.
If you use Property Hive already and you're also an Elementor Pro 3.8 or higher user, you're good to go! Simply update to the latest version of Property Hive (1.5.49) and access the support documentation for the Property Search Results here.
If you're new to Property Hive, you can download our Plugin here. We are the UK's number 1 plugin, providing a universally friendly property search functionality for estate agent websites. Our flexible customisation options make us the top choice for developers, but we're also loved by agents who want an out of the box, cost effective and easy to use solution.