Wondering how to import your properties from Street to WordPress? This article provides you with information on the tools you need and steps to take to create automatic property imports.
Let's talk about Street
There's lots of CRMs available to UK estate agents. One CRM which has become particularly popular with our users is Street. This forward thinking CRM provides a digital-experience free from painful admin, helping agents to focus on what really matters. Very much like ourselves!
Given the popularity of this CRM, we thought it was only fair to show you how simple it is to import your properties from Street to your WordPress website. Here's our 7 simple steps to achieving automatic property imports using Street and Property Hive.
1. Install the Property Hive Import Add on to your WordPress website
In order to access automatic imports, you'll need to have the Property Hive import add on installed. Click here to find out more and purchase the property import add on.
2. Obtain your API Key from Street
You will need to generate an API key to enter into WordPress. To do this, you'll need to log into your Street customer area.
Once logged into Street, navigate to Settings (left hand menu) > Applications (left hand menu at the bottom of the page) > 'Create new application form'
Complete the application form, ensuring you select 'Property Feed API' for the API Token Scope.
This will generate an API key which can be used in the next step: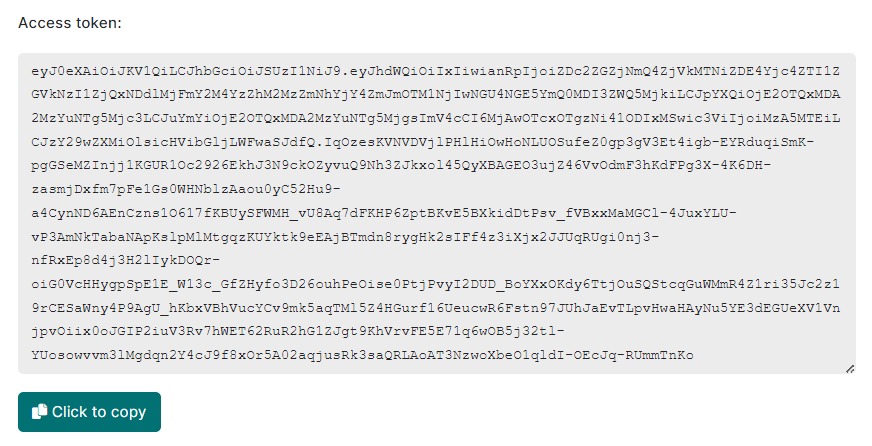 3. Begin the set up wizard
Once you've got the Property Hive import add on and your API key to hand, you can navigate to 'Property Hive > Import Properties' from the left menu in WordPress and begin the setup wizard.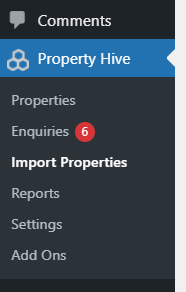 4. Initiate your new import
To setup your new import, select 'automatic' and click 'Continue'.

5. Select the 'Street' format and enter API Key
Find the Street format in the drop down menu, titled 'Street API'' and enter your API Key (see step 2).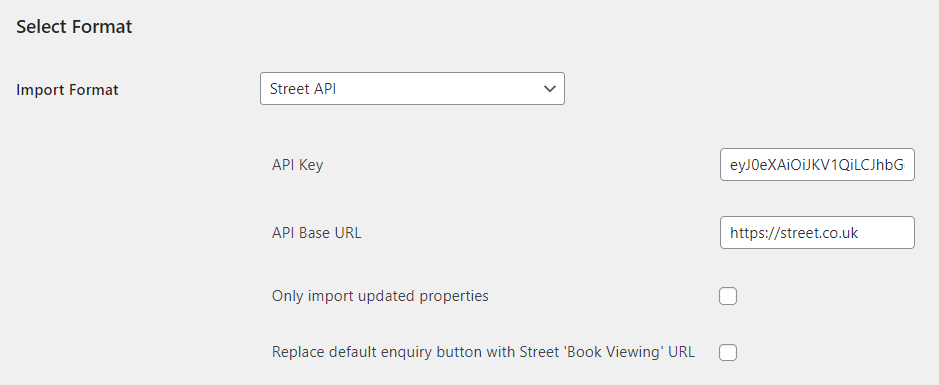 6. Select your import frequency
Under additional options you can specify a whole host of advanced options relating to how the imports run, including selecting how regularly you want them to run. This could be every 15 minutes, hourly, twice daily or daily.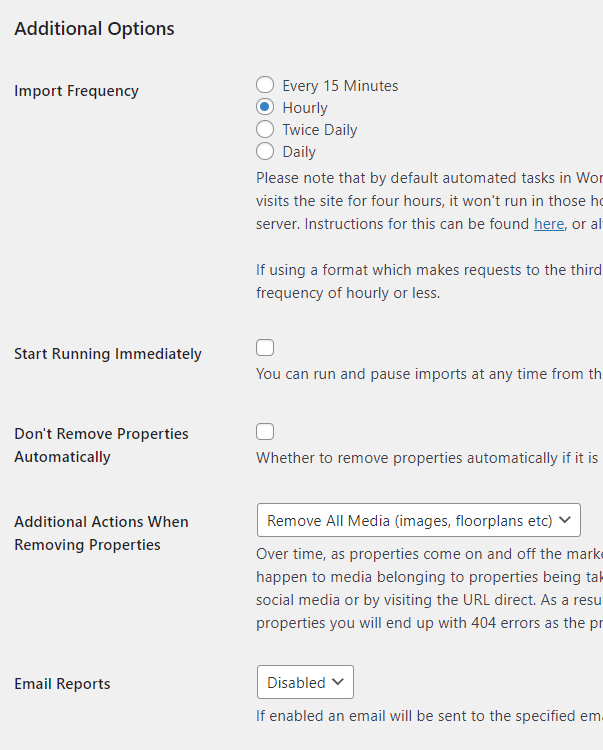 7. Map Custom Fields
The final step is to map custom fields such as availabilities, property types and more. This step allows you to map any values in Street to the values you have setup in Property Hive.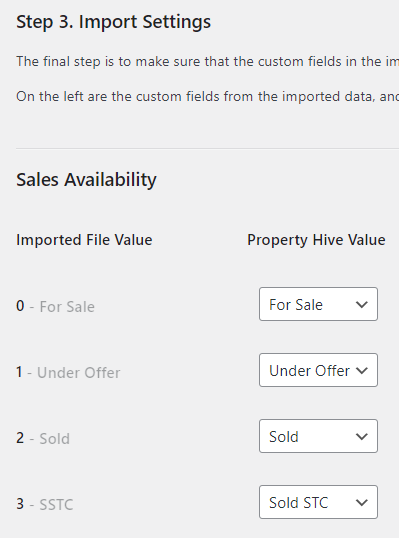 What happens after setup?
Once this final step is completed your import will run automatically going forward. Any changes to properties made in Street should be reflected in Property Hive as soon as the next import runs.
Another great feature of this add on is the logs which allow you to see exactly what happened every time an import ran. This includes the date and time, how many properties were imported, how many items of media were imported per property and identifies any errors that occurred as it ran.

Consider a license key
To get the most out of the Property Import add on, you can purchase our annual license key which gives you access to all the latest updates and priority support.
For additional information on setting up an import from Street to WordPress or to debug issues with existing imports you can take a look at our documentation page.