How To Import Properties From Vebra Alto to WordPress
13th April 2021
---
In this 'How To' guide, we'll be showing you how to import your properties from Vebra Alto CRM into your WordPress powered estate agency website using our Property Import add on. Using this allows you to automatically import your properties with our easy to use step-by-step guide.
The first step is to install our Property Import add on on your WordPress website.
Once installed, you can navigate to 'Property Hive > Import Properties' from the left menu and begin the setup wizard.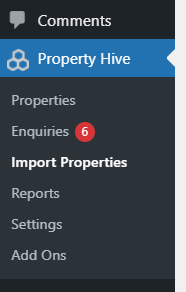 The first stage is to setup your new import. Select 'automatic' and click 'Continue'.

Once you've progressed you will then be able to choose the format you require from a dropdown. In this case you'll be selecting 'Vebra / Alto XML API'. Enter your Vebra Alto username, password and Datafeed ID when prompted. Alto can provide these to you upon request if you're unsure.
Under additional options you can specify a whole host of advanced options relating to how the imports run, including selecting how regularly you want them to run. This could be every 15 minutes, hourly, twice daily or daily.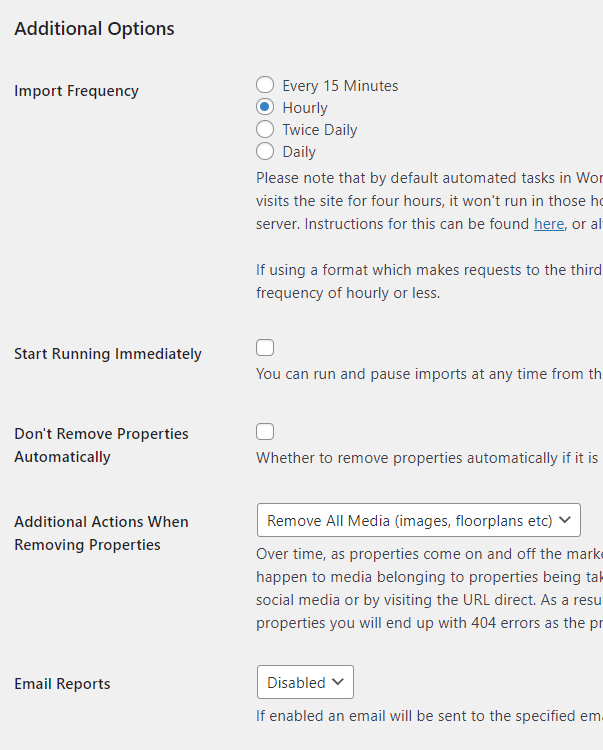 The final step is to map custom fields such as availabilities, property types and more. This step allows you to map any values in Vebra Alto to the values you have setup in Property Hive.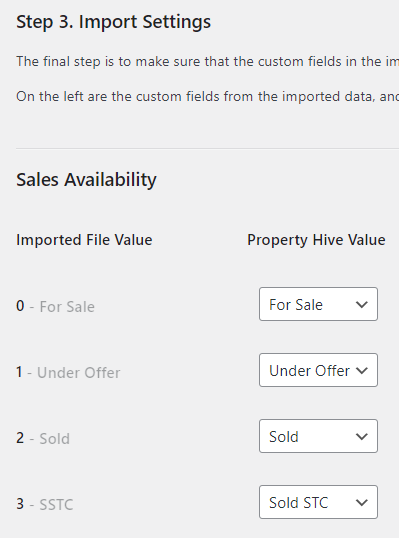 Once this final step is completed your import will run automatically going forward and any changes to properties made in Vebra Alto should be reflected in Property Hive as soon as the next import runs.
Another great feature of this add on is the logs which allow you to see exactly what happened every time an import ran, including the date and time, how many properties were imported, how many items of media were imported per property, as well as any errors that occurred as it ran:

To get the most out of the Property Import add on, you can purchase our annual license key which gives you access to all the latest updates and priority support.
For additional information on setting up your import or to debug issues with existing imports you can take a look at our documentation page.