Version 1.4.31 of Property Hive Out Now – Viewing Confirmation Emails and More
24th January 2019
---
Hot on the heels of the previous release earlier this week, version 1.4.31 of Property Hive is now available.
Below you can find a breakdown of the new functionality and fixes within this WordPress plugin release.
Email Viewing Confirmations To Applicants
When a viewing has been booked you can now, at the click of a button, email the applicant with confirmation and details of the booking. This is available from the 'Actions' panel on a viewing record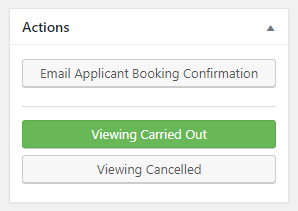 The contents of the email sent to the applicant can be configured by estate agents under 'Property Hive > Settings > Emails' where you can customise the email subject and body.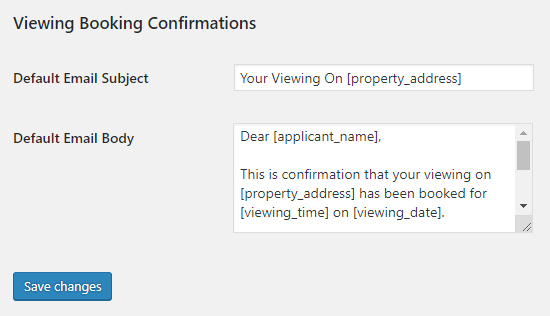 And More…
– If no license key is present we'll now show notifications on the 'Plugins' page within WordPress when updates are available.
– Only create the default set of terms if it's the first time installing Property Hive. Previously if you deleted all of the custom fields, then later updated Property Hive they'd get recreated.
– Added 'availability_id' as a new attribute for all property related shortcodes.
– Corrected batch delete functionality on custom fields not working following recent security enhancements.
We've got lots more features coming soon and some exciting add ons being worked on as well which we can't wait to release.