The latest version of Property Hive, version 1.1.5, has just been released and is available for update now. The main feature included in this release is support for currency conversions allowing users to view property prices in different currencies based on their preference.
When dealing with properties from different countries, or when you have a website audience from various corners of the globe, it's handy to have the ability to display property prices in various currencies. If this is the case, you can now add a currency selector containing currencies of your choice for users to choose from.
Support for international properties was one of the first features that was added to Property Hive, and we're proud to say that we believe we're still the first WordPress property plugin to correctly offer full international support, including exchange rates being updated daily to offer the most accurate prices.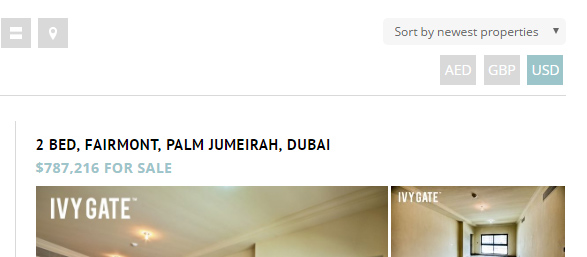 Once a currency has been selected it will remember the users choice meaning, for convenience, future searches retain the same currency. The same currency will also be displayed should a user click through to view a property's full details.
Other Updates In Version 1.1.5
Version 1.1.5 also included the following changes:
– Corrected issue with ordering residential properties by price following recent commercial property support
– Added support for separate headers and footers on property pages. You can now have a header-propertyhive.php, for example, if you want a different header on property pages
– Declared compatibility with WordPress 4.5.3
We hope you enjoy this update. Don't forget you can see what we have planned for future versions and have your say on what comes next by viewing our feature roadmap.