Version 1.0.6 Released – International Property Support
23rd January 2016
---
It's been a few weeks since the last update to core PropertyHive as we've been working on a few add ons. Today however we're pleased announce that version 1.0.6 of PropertyHive for WordPress has been released.
The main feature included in this update is the ability to add properties and contacts in multiple countries, as well as the ability to enter property prices in a specific currency. In the PropertyHive general settings you can choose which countries you operate in and which is the default.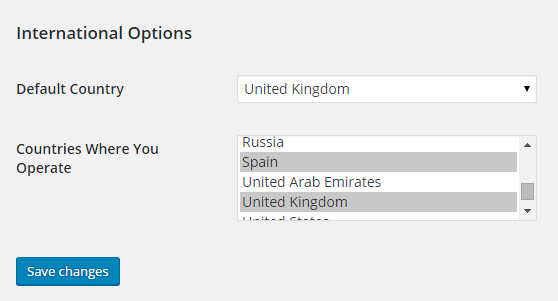 Should you not operate in multiple countries, your PropertyHive installation will remain completely unchanged.
As well as being able to select the country and currency, we update our currency exchange rates daily to normalise property prices meaning search results are always displayed in the correct order, should you have properties using multiple currencies. We believe we're the first property plugin to offer this level of currency support as other plugins simply change the currency symbol.
This latest version also fixed a couple of small bugs that might have resulted in PHP warnings.
We hope that you enjoy this update and that you choose Property Hive to build your next estate agent's property website. Watch this space for further updates coming soon.