Vebra Added To List of Supported Import Formats
16th July 2016
---
In an effort to make Property Hive available to even more estate agents, today we've added the ability to import properties from the Vebra property software into WordPress. 
Our Property Import add on is one of the most popular add ons for Property Hive. With good reason too as it makes importing properties from third parties hassle-free. We already supported other major property software formats such as Jupix, ExpertAgent and DezRez, and Vebra was the next format with the most requests from our users.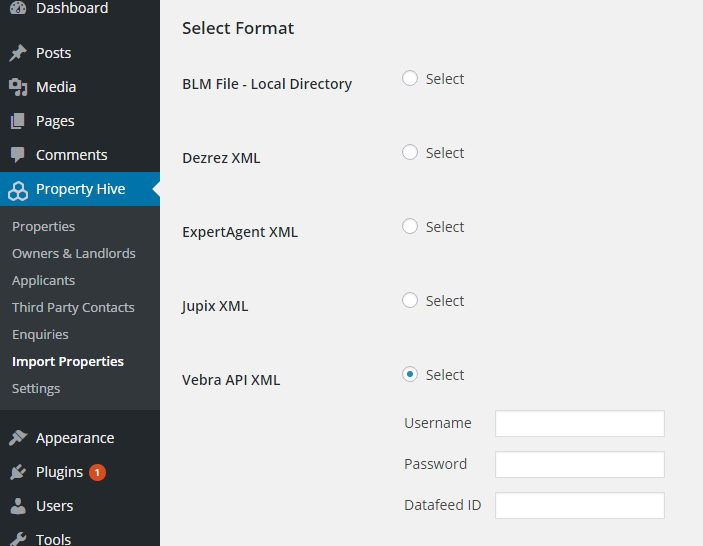 Vebra have a number of formats available for developers to enable them to access properties. We've opted for the 'Client Feed API V9'. What's particularly nice about this API format is that it offers the ability to only import properties that have changed since the last import. This means the import process is so much quicker compared to other formats which require you process every property every time the import process runs.
If your estate agency uses Vebra and you wish to display your properties using WordPress and Property Hive take a look at our Property Import add on to see how it can help you.
View Property Import Add On Details