We've just released our latest version of Property Hive and it's got some cool new features that we wanted to share with you.
Properties Carousel
A popular request has been to add a carousel function that enables users to display properties in a carousel format, instead of static columns and rows. We think this is a nice little touch so made it priority to include this functionality within our latest version release.
You can now add carousel functionality to existing property shortcodes and have the ability to set the total number in the carousel and the number showing at one time. We love this feature; it's a real enhancement to the user experience and we can't wait to see it feature on our agent's sites!
To enable this and as demonstrated below, pass carousel="yes" through to any property-related shortcode: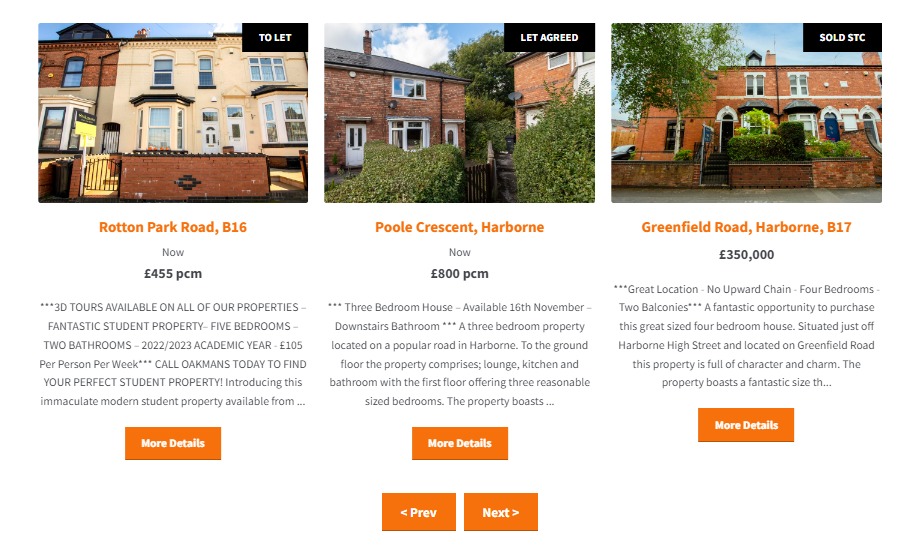 Export Offers, Viewings and Sales
The next feature from this release that deserves a mention is one for our Property Hive CRM users. Also requested by you, this new feature allows users to export offers, viewings and sales into an excel file. Having this information in an easy to digest, shareable list will make life easier and support agents in their sales endeavors.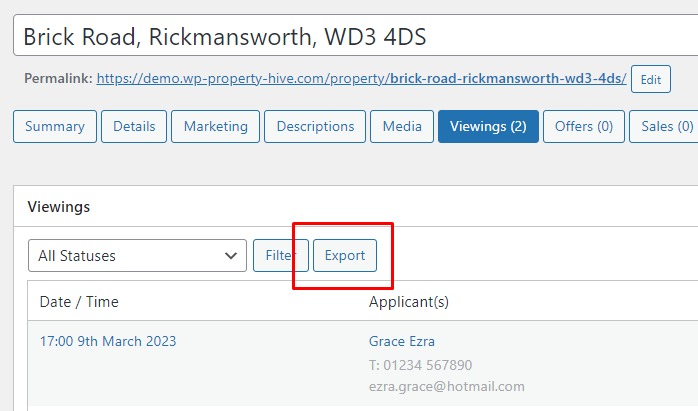 Filter Enquiries by Negotiator
Another change also worth a mention is applicable to any user managing their enquiries in Property Hive. When viewing your properties in Property Hive you can now filter by negotiator, making it easier for individuals to view and manage their enquiries assigned to them.

Flexible Property Reference Search
Our next change is small, but mighty! Previously when searching for a property in Property Hive you'll have had to enter an exact match on a property reference number in order to return a result, which admittedly was a bit of a pain. An exact match is no longer required and you can now perform a more flexible search which will still return property results.
And more…
Added ability to change Elementor brochure link widget label
Added 'propertyhive_search_form_action' filter so search form action can be customised
Tweaked Vimeo fancybox regex to support format https://vimeo.com/123/ABC
Ensured viewings related 'save_post' hook is only executed if the viewings module is enabled
Elementor compatibility fixes removing use of deprecated functions
Corrected PHP warning when saving applicant with no rent entered
If you are already a Property Hive user, this update is now available for download through WordPress. If you're new to Property Hive, you can download the core plugin here.