Property Hive Version 1.5.10 – Merge Duplicated Contacts, Output Negotiator Details and More
24th May 2021
---
Sometimes our weekly releases of Property Hive contain lots of little changes, and sometimes we almost need multiple blog posts just to cover everything that we've released. This release of version 1.5.10 falls into the latter scenario so let's get right into it and look at what new features you can expect to find when updating today.
Merge Duplicated Contacts
Seeing as contacts can be created from multiple areas, both backend and frontend, it's not impossible that the same person could exist multiple times within your estate agency software.
To combat this we've created a new tool allowing you to merge these duplicate contacts. From a contacts list within WordPress you can now select the contacts you wish to merge and choose 'Merge Selected':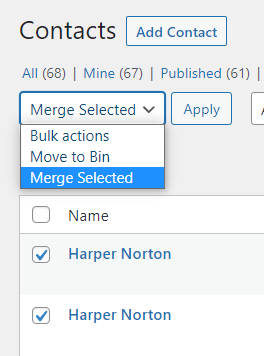 This will take you to a separate page where you'll be presented with a summary of each selected contact and the option to choose which one you wish to keep as the primary: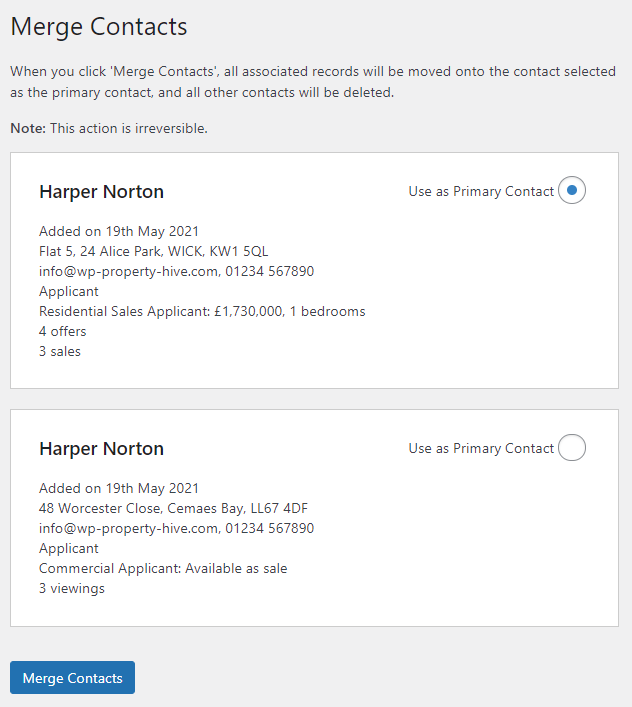 When the contacts are merged the contact details of the primary contact will be kept, and all records assigned to either contact (i.e. viewings, offers, notes) will be moved onto the primary contact as well.
Making Properties Personal – Output Negotiator Details
I myself have been looking for a property to buy recently, and the thing that struck me as I've been scouring multiple estate agency websites is what a difference it makes when you can see that a property is being managed by a particular staff member along with their details.
It's the personal approach that I like and the fact that when I call I know who to ask for. I doubt it's just me and I do believe that by making an agency appear to be more personal you will increase the likelihood of an enquiry.
As a result of the above, we've focussed on making it possible to record more information against negotiators in WordPress, and to output this information on your website like so: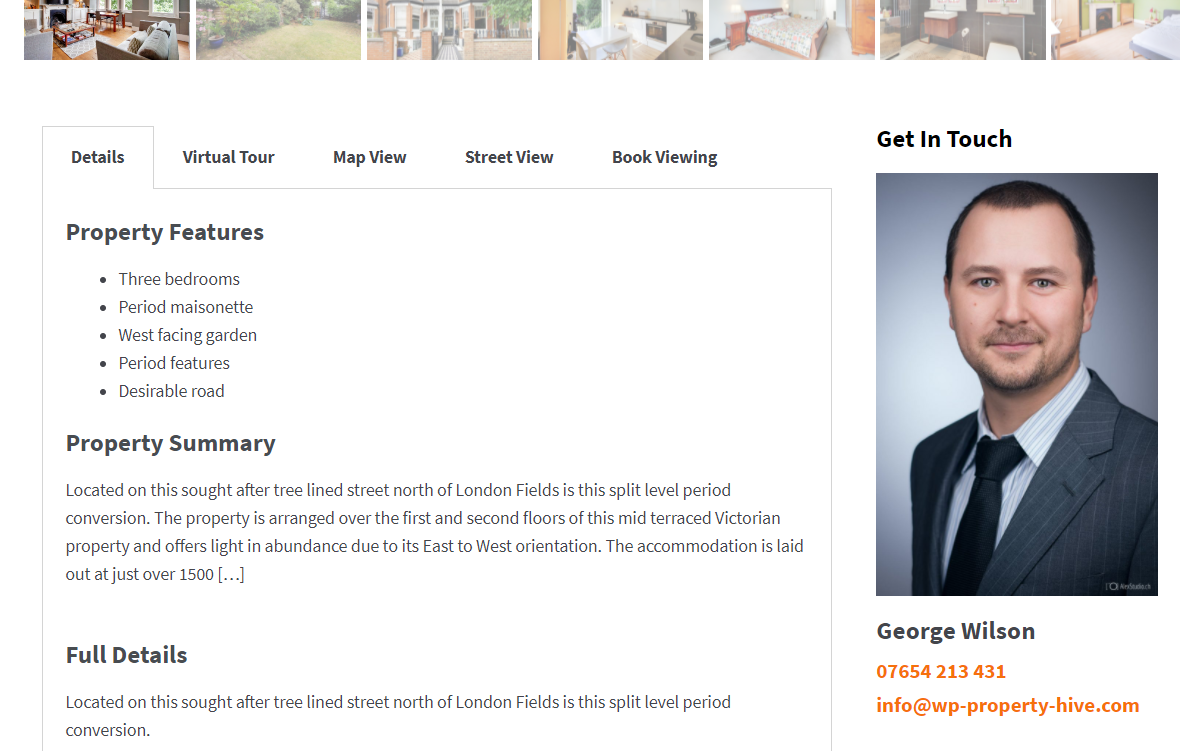 When editing a user in WordPress (negotiators are stored as standard WordPress users) you'll have the ability to record additional information such as a telephone number and to upload a photo: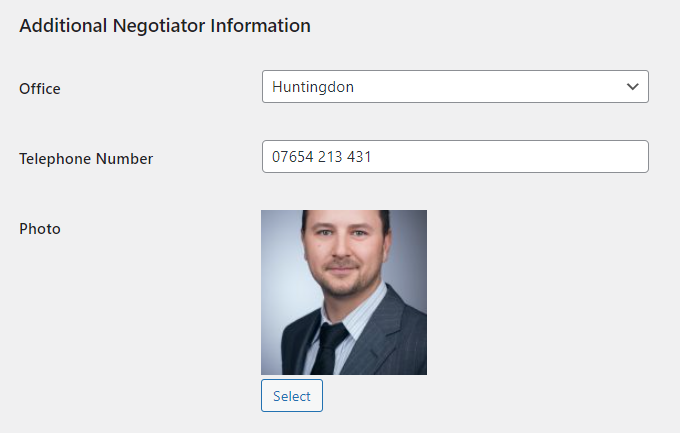 This information can then be output on the frontend of your website, either by adding the information to your templates using the new property methods, or by using the new Elementor widgets: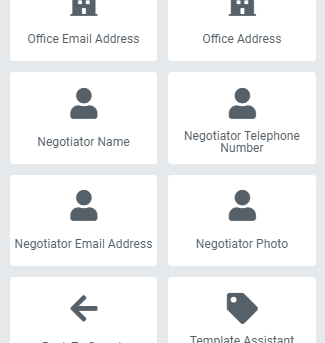 Tenancies Added To Contact Record
We've added a new tab to contact records, when applicable, that lists all of the tenancies past, present and future that the contact is a tenant of: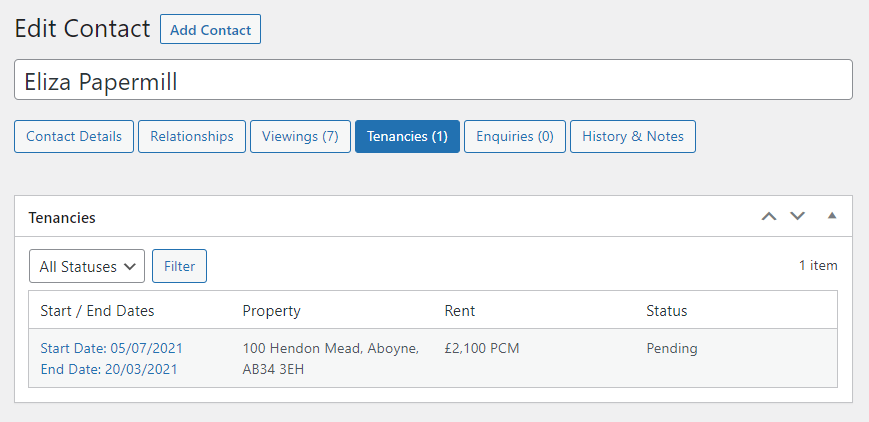 Whether you're using our WordPress plugin to build a property website or as your estate agency software, there's new functionality here that applies to everyone.
We've already got some exciting features in the works for our next weekly release so watch this space, or sign up to our mailing list below to keep up-to-date on all the latest news and releases.