New Marker Clustering Feature Added To Map View Add On
29th May 2017
---
We've just released version 1.1.9 of our Map Search Add On which comes with a new marker clustering feature.
If you've got lots of properties within a close proximity of each other it can be difficult for users to use the map efficiently. This new feature will group properties that are close together into a single marker making the map appear cleaner and easier to use.
You can see an example of this in action below: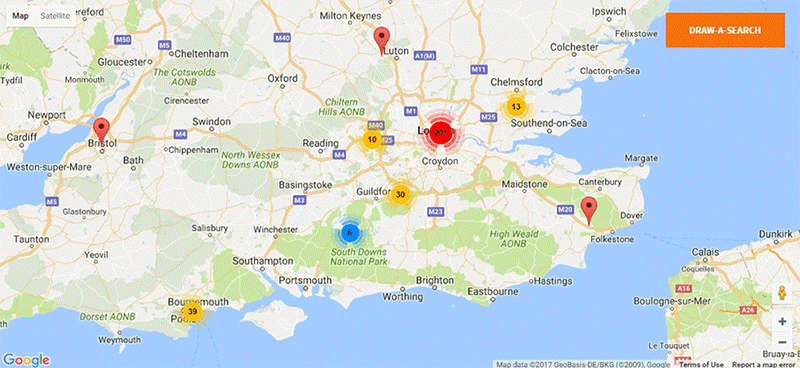 If you already have the Map Search Add On installed on your WordPress site you can enable this new feature right away by simply going to 'Property Hive > Settings > Map Search' within WordPress and selecting the 'Enable Marker Clustering' option.