Map Add On Update: Display Underground Lines and Transport Links
8th April 2021
---
We've launched a new update to our Map View add on that allows you to display underground lines and transport links using data provided by Google on your WordPress powered estate agency website.
Once you've updated your add on, you can navigate to a new setting under 'Property Hive > Settings > Map Search > Advanced Settings'

When enabled, if viewing an area that has transit information available the relevant overlay will be applied: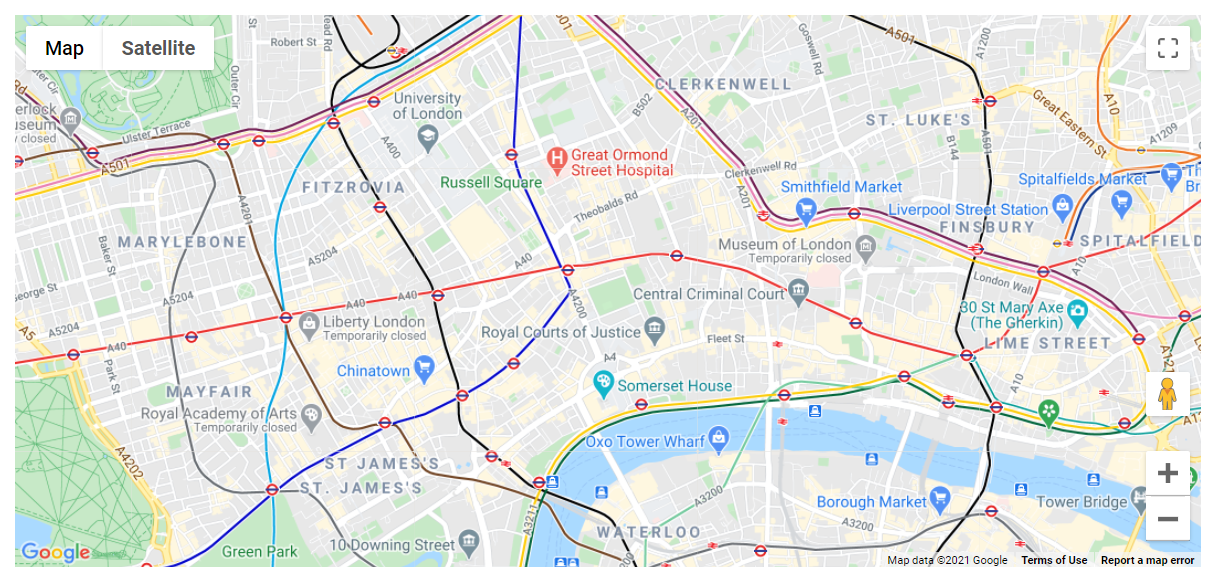 This is a really useful tool to add to your website, which allows prospective customers to see transport links and any underground links available at a glance when viewing properties. This data is provided by Google, so is dependent on the transit information and transport links they provide. This means there may be areas that don't support any of these links at the moment.
To update to the latest version of this add on, you will require our yearly license key which gives you access to the latest features of our premium add ons.
If you want to be kept in the loop with all of our latest releases and products, don't forget to sign up to our monthly newsletter below.