Optimise Your Estate Agency for Google Local Search
24th February 2020
---
Google Local Search Is an Absolute Asset To Any Business Looking to Target Local Areas
What is Google My Business?
Google My Business is a free tool for businesses and organisations allowing them to manage their online presence across Google. By verifying your business information, you can help customers find you as well as spreading the word about your story.
We believe this is one of the most important marketing channels for local business' such as estate agents. It allows you to complete a profile containing the most important details of your agency which is then used in getting your to appear in google searches but also adding you to google maps clout.
When setting up your "Google My Business" page, it's important to ensure you get the best out of your service, so we've put together some tips and tricks to help optimise your business listing.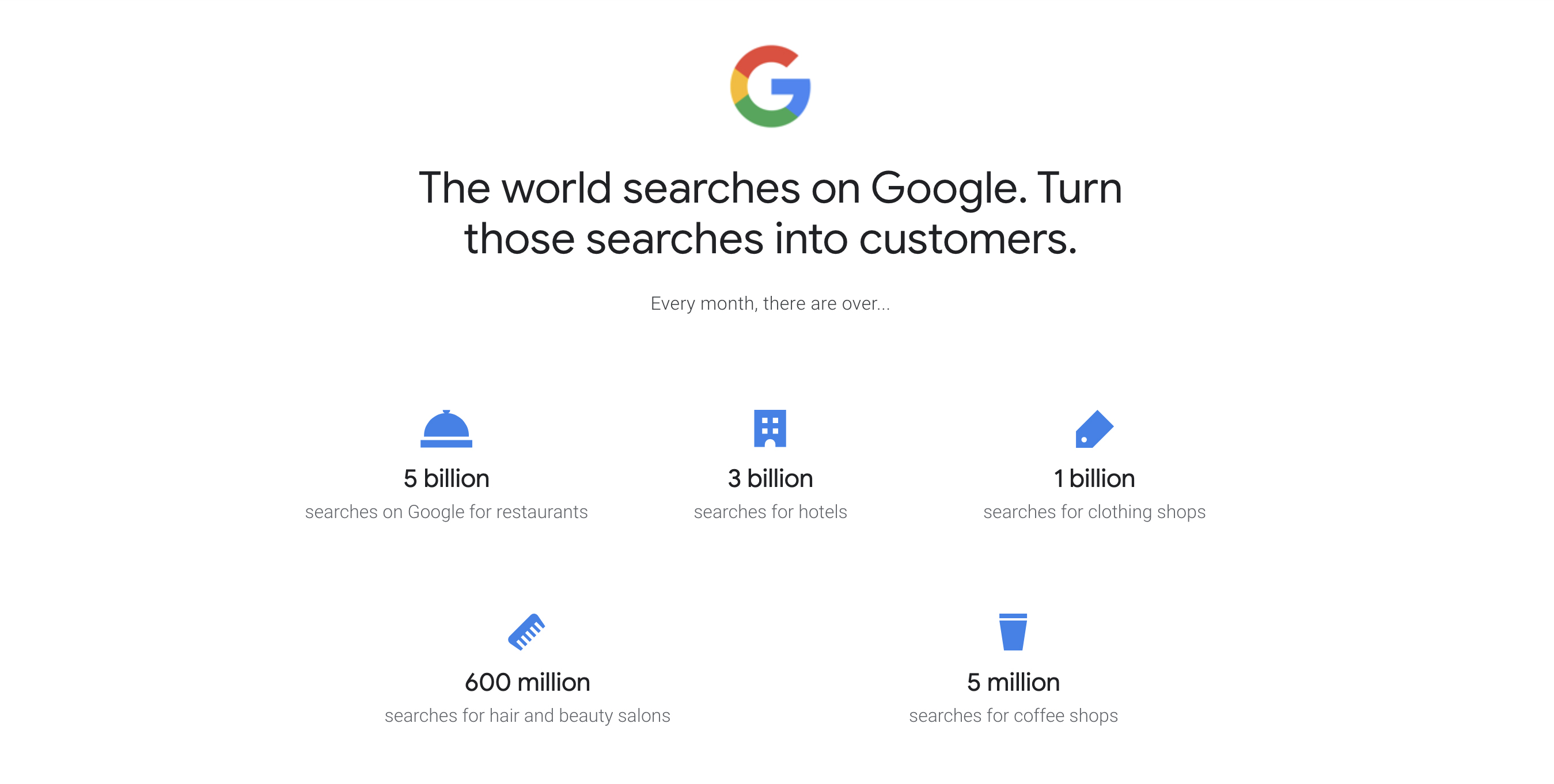 Verify Your Business
We live in a blue tick culture, and verification equals more trust. To verify your business, Google will send you a 4 digit PIN which takes 14 days to arrive. Once you receive your PIN, go to the link provided and enter the PIN so Google knows your business is legitimate.
Complete Information Requested
Fill out every box on your profile. After verification, you need to fill out your profile. Many of the fields are optional but it is essential you fill every relevant one out so when Google gives the option for others to fill it out for you, your competitors don't get there first. Be sure to write keyword rich descriptions, add visuals and fill everything out thoroughly so Google can index details provided under different fields of a 'Google My Business' profile.
Check Your Business Name
Use your correct business name, and don't try and exploit keywords in this area. For maximum professionalism, avoid using keywords to avoid looking like spam. People might not recognise your listing if it's full of keywords, ultimately leading to them using a competitor instead.

Add Products and Services
The services section is easily accessible from the info panel. Filling out products and services thoroughly will not only show potential clients what you offer but keep them on your profile longer, letting google know you're more important than your competitors.
Video Content
Add video content. If you've done any research into marketing, video content is king. The same goes for 'Google My Business.' Unlike Facebook, it's a good idea to add your videos to Youtube because its a Google owned platform. According to Google, your videos should be no longer than 30 seconds long and 100MB in size.
Keep Your Profile Updated
Ensure your profile stays accurate over time. 'Google My Business' is the new shop front for a lot of business'. By having an outdated website link or phone number which is out of service, you're driving potential customers straight into the hands of your competitors.
Content Is Key
Keep uploading all types of content. Content is what keeps your business relevant in the eyes of Google, and photos of your business/ team are very important also, as Google views that as seeing your business is legitimate.
Track Your Metrics
Track metrics to ensure you're driving results. Good key performance indicators to measure for your "Google My Business" listings are: Actions, phone calls, clicks to website, views, direction requests, searches by source.