How To Add Currency Conversion To Your Property Website
30th July 2021
---
If you list properties overseas on your estate agency website, or if your userbase includes international clients, a currency conversion tool can be useful for those using your website to find properties.
Below we'll highlight the different ways in which you can add a currency conversion tool to your website:
Use Our Free Template Assistant Add On
We've just released version 1.0.46 of our free Template Assistant Add On. As part of this new version you can add a Currency field to your search forms: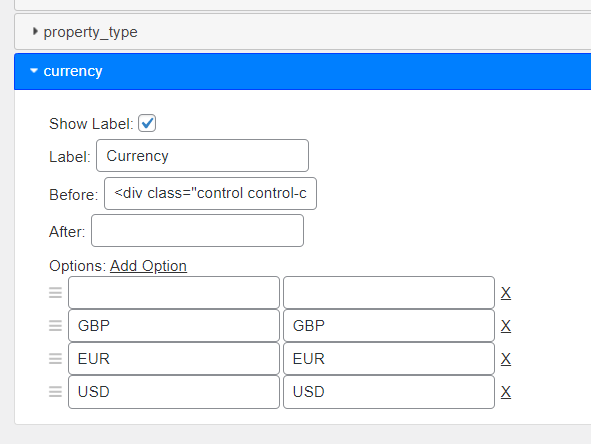 This adds the field to the search form like so:

As with all search fields added via this method you can customise where the control sits, as well as the options shown within the dropdown.
Create Your Own Links
If you want the currency links to not be part of the search form, but instead sit elsewhere on the site, you can simply link to your site but pass a 'currency' parameter through in the query string. So to display all prices in EUR for example, you could link to the following:
https://your-site.com/?currency=EUR
In doing this all prices will be displayed in EUR throughout. This allows you to output a currency selector anywhere on your site, such as this example we've found on MoveAgain: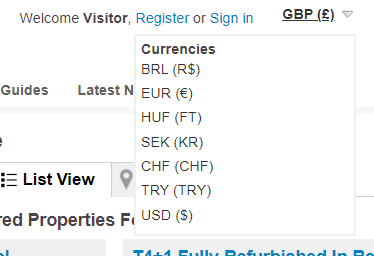 We're seeing more agents use Property Hive for overseas properties so hope that this additional functionality makes your WordPress site a more viable tool for finding property.