Display Property List and Map Side By Side With Our Map Search Add On Update
27th April 2021
---
You might be familiar with other estate agency websites, such as Foxtons, displaying their property results in such a way that they appear in a list and on a map side by side.
With our latest Map Search add on update, version 1.1.29, you too can now have this layout achieving something like so: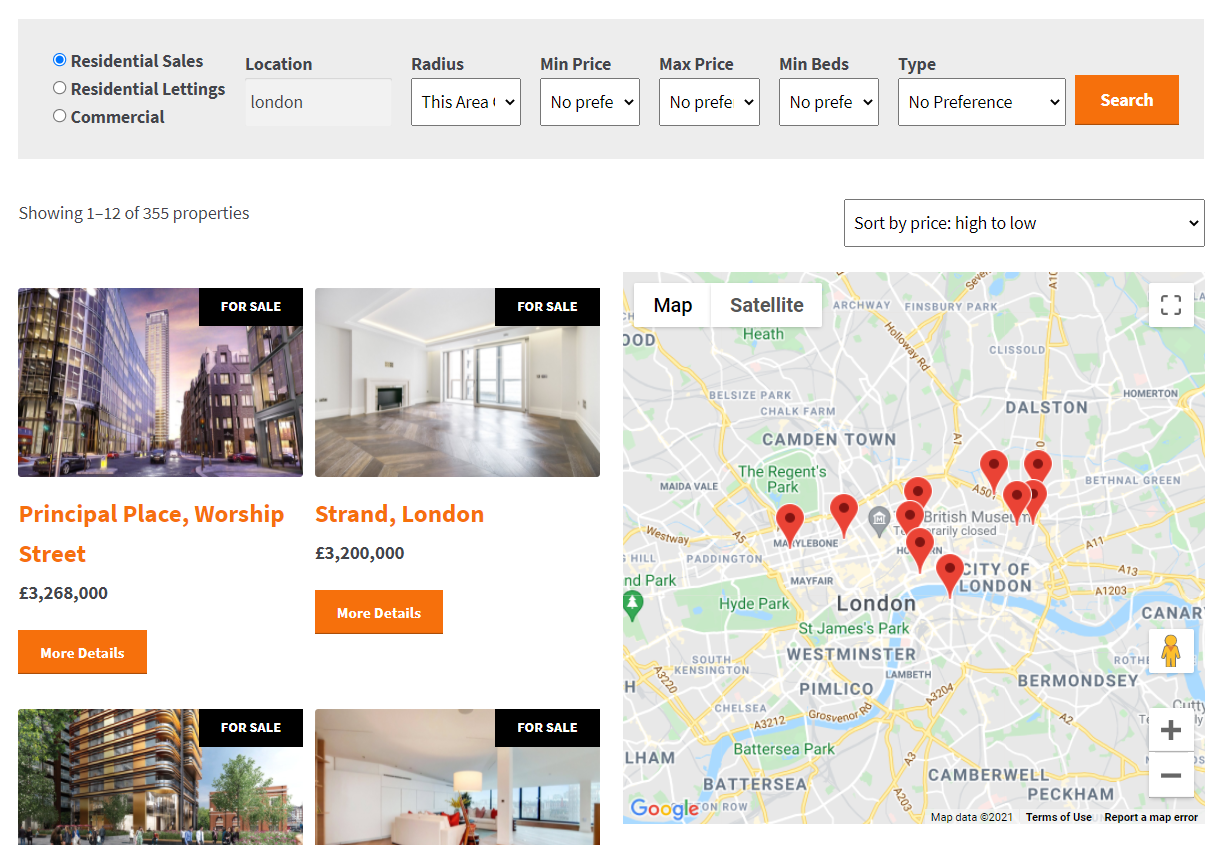 The markers shown on the map correspond to the properties shown in the list on the left. What's more, as you move your mouse over the listing on the left, the relevant marker will animate and bounce allowing you to see which property relates to which marker.
Enabling this feature couldn't be easier. Simply navigate to the map settings under 'Property Hive > Settings > Map Search' and toggle the option in question:

We really love this layout option and believe it offers a really intuitive way for users to search for properties by giving them the best of both worlds. To benefit from this feature on your WordPress estate agency website you can purchase the add on below:
If you already use our Map Search add on, license key holders can update to the latest version.