Display Local Transport Information using our Locrating Add On
15th August 2022
---
By using our free Locrating add on you could already display information such as schools, amenities and broadband speeds. With this latest update of the add on, version 1.0.10, you can now display local transport as it's own feature.
What is Locrating?
Locrating are a family run business, focused on delivering the very best tools for agents and offering unrivalled information on schools, nurseries and local neighbourhoods.
We partnered with Locrating in 2019 when, at the time, we could only display local schools. Since then the amount of information available and the level of integration has continued to grow, to the point now where it really is an invaluable tool for agents.
Adding Local Transport Information to your Property Website
There are a few ways you can add this new transport information to the property details page of your estate agency website:
1: Tick the setting to add it as a new action button
From within the settings area of the Locrating add on ('Property Hive > Settings > Locrating') you will find a checkbox allowing you to turn on or off this new functionality: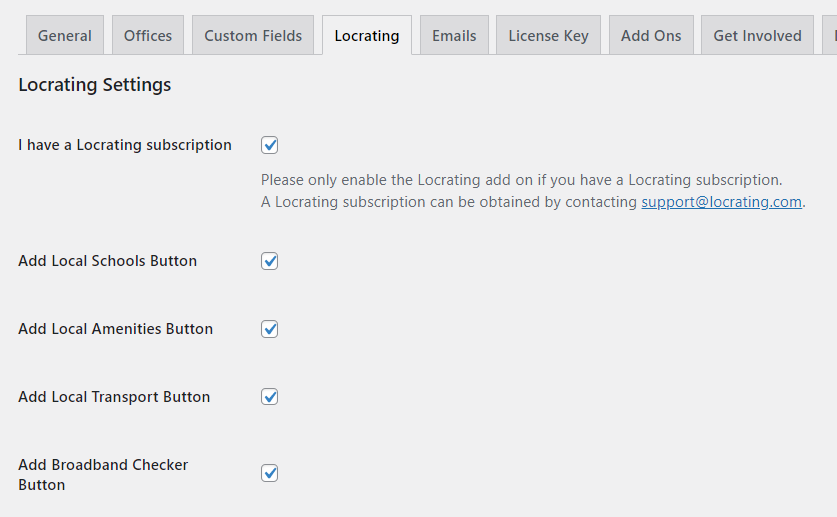 Enabling it will in turn add a new button which, when clicked will open the transport information in a popup lightbox:

2: Use a shortcode
If you want to output this transport map directly onto the page in a custom location, we've added a new shortcode [locrating_transport_map].
3: Using Elementor
If you use Elementor to build the property details page layout and use the 'Tabbed Details' widget, you'll now see this as a new option when choosing what appears within each tab: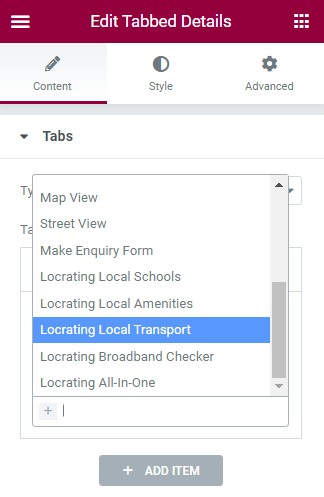 If you already have a Locrating subscription and the add on installed, you'll be able to update to this latest version through WordPress right away. Otherwise if you're looking to get started and add this functionality, and more, to your estate agency website, you can download the add on by following the link below: