Display Local Amenities With The Latest Locrating Add On Update
14th June 2019
---
We've just released the latest version of our free Locrating add on allowing you to now display local amenities on property pages.
Back in February we launched our Locrating add on that allows you to display schools close to a property, along with lots of other useful information such as reports, catchment areas and more.
We've expanded on this in a new version of this WordPress plugin by now allowing you to also display local amenities such as restaurants, pubs, train stations, and much more.
Once the add on has been enabled a new 'Local Amenities' button will instantly appear on the property details pages on your estate agency website:

When this new button is clicked, your users will be presented with the amenities on a map in a popup lightbox: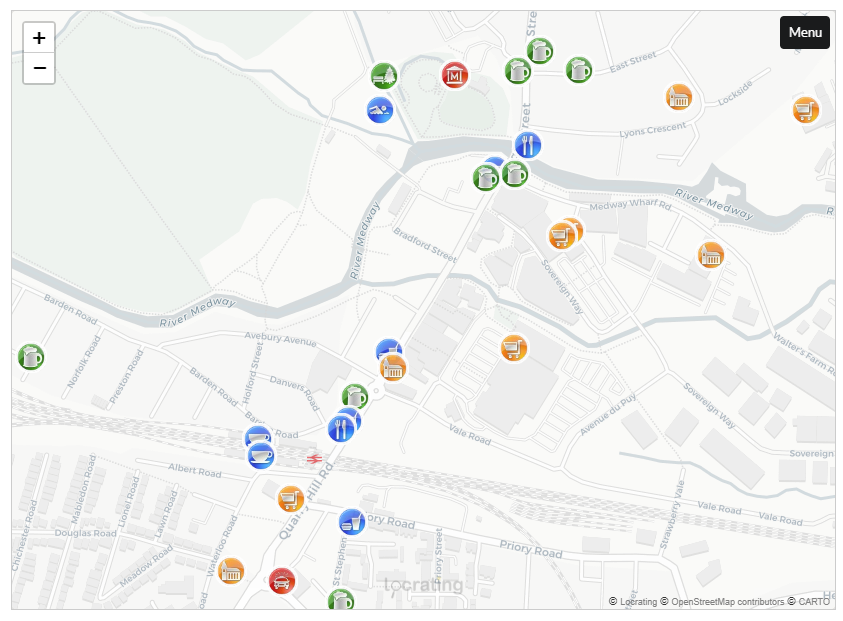 We hope you'll agree that this is a great feature to assist your users in their search experience. If you'd like more information about this free add on simply click the button below: